Horizen's ZEN also to be made available for staking on the Celsius platform
New York, NY —November 2, 2020— Horizen has announced a partnership with cryptocurrency rewards earning platform Celsius Network. Celsius and Horizen will work together to build Celsius its own fully decentralized and privacy-preserving blockchain using Horizen's zero-knowledge toolkit and Zendoo sidechain interoperability protocol, providing transparency and utility to the DeFi ecosystem. The initiative will roll out in two phases, with Horizen's ZEN coin to be made available for staking on the Celsius platform.
The in-development proof of concept version of the Celsius application will be built in its own entirely decentralized environment, and enable the functionality currently available on the platform, including user account creation, a debt registry, linking registered debt to user profiles, and executing state-transition operations such as posting collateral, initiating loans, making payments, and updating status of debt instruments.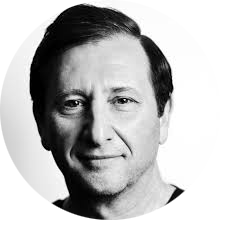 "The Horizen chain and community is one of the oldest in crypto. It also has more nodes than any other chain, making it a great foundation for true decentralization," said Alex Mashinsky, founder and CEO of Celsius Network. "We are excited to add the highest interest income, 1% loans, and lending functions to the ZEN community and work together to build transparency and enhanced utility for the CeFi and DeFi communities."

 
The first phase of the partnership will comprise the creation of a proof of reserves blockchain application with a user webapp, showing total customer assets per coin type and where they stand on-chain. Adding this information to a blockchain will enhance transparency and provide the greater trust of decentralization, for both Celsius clients and the broader crypto ecosystem. The second phase of the partnership will be made available within the Celsius application around Q2 2021, and will consist of a zero-knowledge proof application extension to the platform. Sensitive data will be encrypted by Horizen's zero-knowledge toolkit, making use of transaction data without revealing the underlying data itself.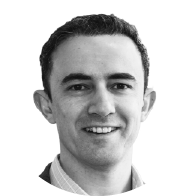 "Celsius has built a massively successful lending platform that is changing finance," said Horizen Labs co-founder and CEO Rob Viglione. "Working together to add zero-knowledge proofs and Horizen's massively scalable sidechain technology to what they can offer to their community makes this one of the most exciting DeFi projects in the market."
The partnership also includes the immediate listing of ZEN on the Celsius platform, and over the course of the next few months, Horizen and Celsius Network's development teams will co-host a series of hackathons to extend the functionality of the DeFi platform. 
About Horizen
Launched in 2017, Horizen is a technology platform that enables businesses and developers to quickly and affordably create their own public or private blockchains on the largest node network in the industry. Through its fair and inclusive ecosystem, Horizen fosters a community where everyone is empowered and rewarded for their contributions. With its unique Sidechain technology, Zendoo, Horizen provides all necessary components for an easy and fast deployment of a fully customizable blockchain. For more information, visit horizen.io.
About Celsius Network
Celsius Network addresses the financial needs of today's consumers worldwide through a high-interest income and low-cost loans accessible via a mobile app. Built on the belief that financial services should only do what is in the best interests of the community, Celsius is a Blockchain-based no-fee platform where membership provides access to curated financial services that are not available through traditional financial institutions. For additional information please visit celsius.network.