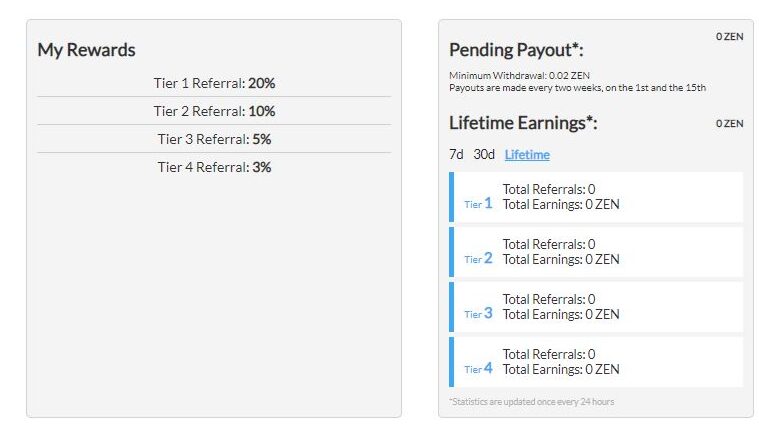 To make it even better, you can even earn rewards on up to 4 levels of referrals! That's right – you can earn extra rewards on your referees' referrals, which means you can earn rewards on people who you didn't even refer! Get started today by sharing your unique code. You'll find the code in the "My Referrals" tab of your homepage.
Sharing is easy using our dashboard. You can use email, WhatsApp, or social media. Get your referral code and try it out today!

Be sure to follow us on Twitter, Facebook, and Discord to stay up to date on all of the latest Horizen updates.