The Year of Delivery is a wrap. We came into Q4 at full steam ahead and we ended with a bang! We hit several major project goals including reaching the Top 10 FCAS rated projects, we released the Horizen Whitepaper 2.0 along with our Sidechain Alpha, we welcomed many new community members, and increased community engagement by more than 180%. We are ready to charge into 2020.
Highlights
We achieved so much this quarter. We reached a major technological milestone and expanded our project thanks to
the release of Horizen Sidechains Alpha
. This is a huge breakthrough for our project and we've expanded our vision
and released the Horizen Whitepaper 2.0
to show a more accurate idea of how we have grown since we began our project in 2017 and what we are building into the future. We are no longer bound by a single vision or direction for our project. We are now "Unbounded by Design".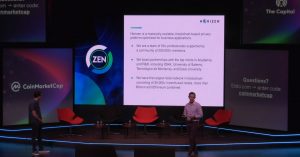 The team worked tirelessly to improve the usability and functionality of ZEN. The hard work we put in allowed the Horizen ecosystem to flourish. Horizen is now in the Top 10 FCAS rated crypto projects and only a few points away from being one of the only 'S' rated projects in the industry. Many top investment firms now use Flipside Crypto ratings as their main source of objective data as it provides an unbiased and scientific rating system that clarifies the ability for a project to grow and sustain. Horizen Co-founder and Team Lead, Rob Viglione, demonstrated Horizen's FCAS performance with Flipside Crypto at the Coinmarketcap's event "The Capital" in Singapore in November.
Horizen Community
This quarter has been amazing! Our community grew exponentially. We saw over 176% community growth and over 187% engagement growth on our social media channels this quarter! We want to say welcome to our new members and thank all of the existing community members for being welcoming, friendly, and helpful to the many new faces.
Engineering
Our Engineering Team focused heavily on bringing the Horizen Sidechains to market and bought new cryptographic talents to the team this quarter. The team released a brand new whitepaper that reflects the expanded vision we have as a project. The teams published Sidechain Alpha on Github in October, which gives all developers a sneak peek into our unique sidechain architecture.
You can read the Horizen Whitepaper 2.0 here or read our blog to learn more about our advances and vision for the future.
Our new team members include Daniele Di Benedetto, Giuseppe Fusco, and Marcelo Kaihara. You can read their full bios on our team page.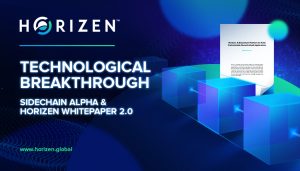 Business Development
The Business Development team worked hard to prepare new integrations to increase the liquidity and utility of ZEN. They spent a lot of time laying the groundwork for several great integrations. You can now find ZEN on BC Bitcoin, store ZEN on DDT Wallet and pay ZEN using Xpay! Be sure stay tuned for more upcoming exciting new integrations and partnerships that we haven't announced yet!
Marketing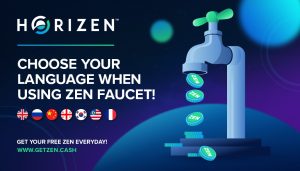 The Marketing Team focused on increasing community growth and engagement. Jonathan (Growth Director) and Gustavo (UX Director)'s team optimized the new Horizen Faucet further to encourage people to try our products and learn more about our project. Horizen Faucet is a risk-free portal into the Horizen ecosystem and rewards users more ZEN for getting free ZEN every day! Horizen Faucet now is available in several languages including English, Chinese, Spanish, Malaysian, French, and Russian.
Our amazing community contributed to the success of Faucet! The fantastic ideas, feedback, and issue reports you sent to us are the reason we welcomed over 113,000 new members to the community! Your suggestions help us improve our products. We appreciate you sharing Horizen and our faucet with your friends.
The Marketing team also focused on perfecting our messaging, strengthening our brand and making our communications more effective with our community. We reintroduced Horizen with a new tagline that better reflects our evolution from a privacy coin to a technology powerhouse platform. We produced a video series to help the world to better understand the Horizen Sidechain solutions. We implemented different and easier ways to help new community members quickly become Horizen node operators so they can start making passive income effortlessly.
Check out the Horizen Progress Report below for the full list of accomplishments and social growth breakdown!
Horizen Progress Report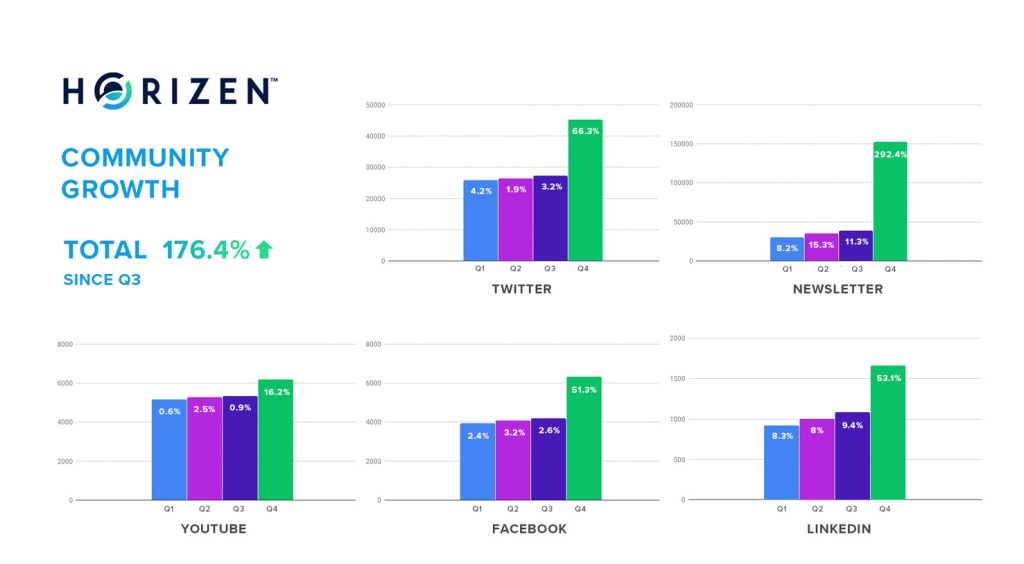 New Team Members
Daniele Di Benedetto

Giuseppe Fusco

Marcelo Kaihara

Paolo Cappelletti

Alberto Benegiamo

Marco Olivero 
Marketing
Added

new Faucet features!

New Faucet languages

Chinese

French

Georgian

Korean

Malaysian

Russian

New tagline "Horizen: Unbounded by Design"

The Horizen ZenName Competition

Horizen Community Survey 

Horizen Node Hosting competition with Horizen Labs and Ultimate Nodes
Media Coverage
Rob on BlockTV News

Rob on Proof of Love Podcast

Rowan on CryptoRich part 1

Rowan on CryptoRich part 2

Rob at The Capital by CoinMarketCap

Rob on CryptoKreamers
New Exchange Listings and Integrations
Other Accomplishments
Horizen in the Top 10 FCAS rated projects

2nd anniversary of the secure node tracking and payment server
Horizen Around the Globe
Angie at The Annual Accounting Conference in Tamaulipas Mexico

Lucy at Smart China Expo in China

Lucy and Guan at the Fox.One Crypto Dinner

Horizen at ChainClub Roadshow in China

Vano at ESFL Tbilisi in Tbilisi Georgia

Rob at The Capital by CoinMarketCap in Singapore, Singapore

Aldo at America's Blockchain Summit in Panama City, Panama

Vano at Round Table for Blockchain and Cryptonomics in Tbilisi Georgia

Vano at Industry 4.0 in Tbilisi Georgia