Sikoba to build a customized sidechain on Horizen to safeguard financial data transactions 
November 11, 2020— Horizen has announced a partnership with Sikoba, a decentralized blockchain-based system for peer-to-peer IOUs. By partnering with Horizen, Sikoba will further provide its users with the ability to obtain legal certainty, establish credit history, and verify financial transactions in a safer and more secure manner. 
Sikoba aims to make informal credit – when IOUs are used instead of cash – much more efficient. Informal credit is widely used by small businesses in developing countries, but suffers from a lack of legal recognition, the inability to transact outside of one's trusted network, and the absence of a verifiable audit trail. By registering debt on a public blockchain, Sikoba overcomes those roadblocks.
Through Sikoba, users obtain legal certainty, have the ability to establish a credit history and can transact beyond their immediate circle of trust with identified trusted intermediaries. Finally, Sikoba also reduces the need for cash settlement by automatically clearing circular debt. As debts and credits registered on Sikoba's federated blockchain fall into the category of financial data, this information must remain private, and within a trusted system. Sikoba users, however, should still have the ability to verify and generate proofs of their transactions, within a public ecosystem, as needed.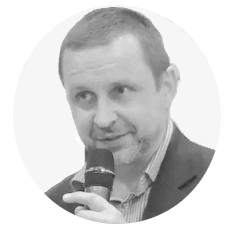 "To achieve this," said Alex Kampa, Founder of Sikoba, "we will write these proofs onto a public Horizen sidechain, using Horizen's zero-knowledge toolkit and the Zendoo interoperability protocol. Horizen technology will therefore enable us to provide an essential service to Sikoba users. We very much look forward to working together with the Horizen team on this in the near future."
Integrating Horizen's sidechain technology, Zendoo, into Sikoba's platform will allow for an added layer of security and transparency for its users. Sikoba will anchor its own blockchain to Horizen's public blockchain by building on top of Horizen's sidechain protocol, Zendoo. The Merkle root of every block of Sikoba's federated blockchain will be registered on a Horizen sidechain. Sikoba will also generate a corresponding Merkle path for every transaction. Users can then verify their transactions using only the Merkle root on the public blockchain and the transaction's Merkle path. Thus by layering the two chains, utilizing Zendoo, Sikoba can establish trust that its users' debts and credits are properly registered.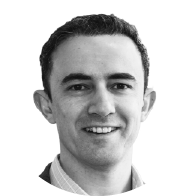 "Due to the nature of Sikoba's financial data, its blockchain system needs to be completely reliable for data management – Horizen is thrilled to partner with Sikoba to provide this, and to help its users obtain transaction certainty and establish a credit history via the blockchain" said Rob Viglione, Co-Founder of Horizen. "Horizen's partnership with Sikoba is a great early use case for Horizen's sidechain technology, Zendoo, as it showcases one of the many mainstream adaptations for interoperable and transparent sidechain tech."
While this is one of Zendoo's early use cases, there is a wide range of future applications of scalable, interoperable sidechain technology within the commercial, enterprise, banking, and public infrastructure industries. For more information please visit horizen.io and sikoba.com.
About Horizen
Launched in 2017, Horizen is a technology platform that enables businesses and developers to quickly and affordably create their own public or private blockchains on the largest node network in the industry. Through its fair and inclusive ecosystem, Horizen fosters a community where everyone is empowered and rewarded for their contributions. With its unique Sidechain technology, Zendoo, Horizen provides all necessary components for an easy and fast deployment of fully customizable blockchains. For more information, visit horizen.io.
About Sikoba
Sikoba Ltd. arose from the life-long interest in monetary theory of its founder, Alex Kampa. Since its foundation in 2016, it has worked to re-establish peer-to-peer credit to its rightful place in the financial system, alongside bank money. Sikoba is now focused on providing a tool to optimise informal credit in emerging economies, where money is often scarce and many small businesses and individuals are underbanked. For more information, visit sikoba.com