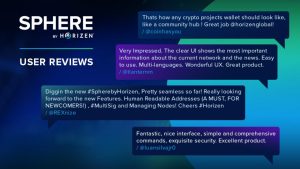 The launch of Sphere by Horizen was the first step in bringing user-friendly tools and powerful features that allow all Horizen stakeholders to take control of their privacy and finances.  This multifunctional app will become the one-stop-shop for most Horizen services.
Horizen's UX team has scheduled quarterly upgrades in order to incorporate community feedback and requests. 
Q1 Upgrades
We have two upgrades scheduled for Q1.
Our first upgrade will tackle a command line user console, ledger seed phrase restore, and bug fixes.

Our second update will focus on ease of use for our community and our node operators. The update will include some awesome UI improvements, messaging system speed improvements, transaction history with historical prices, as well as additional minor improvements.
For our node operators, the update will incorporate batch withdrawal and batch split, and node monitoring.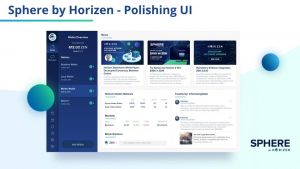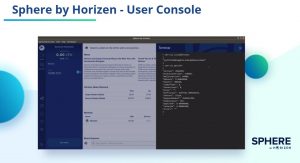 Q2, Q3, Q4 Upgrades
The top requested features we will tackle for the remainder of the year include:
A Mobile Version (iOS and Android)
Human Readable Addresses
Bitcoin Support
Multisig Support
and many more…
We will continue to provide you with Sphere by Horizen updates as we get closer to our release deadlines.
Your suggestions and use cases are essential, so please give us your thoughts on Sphere by Horizen and the improvements you'd like to see. Please share your feedback and ideas with us via discord, telegram or comments down below.
Listen to Horizen Co-founder, Rob Viglione, talk about improvement plans for Sphere by Horizen in 2019