There are many things people in the community can do today to improve the ZenCash ecosystem.  I am announcing bounties from me personally in support of spreading the Zen vision throughout the globe.
Update – Bounty 1 and Bounty 2 is closed, with 12 valid entries paid. See comments below for current status of the bounties. Bounty 3 is still under evaluation.
Bounty 1: Swing Wallet Shielded Transaction Videos (Bounty =12 at 12 ZEN each)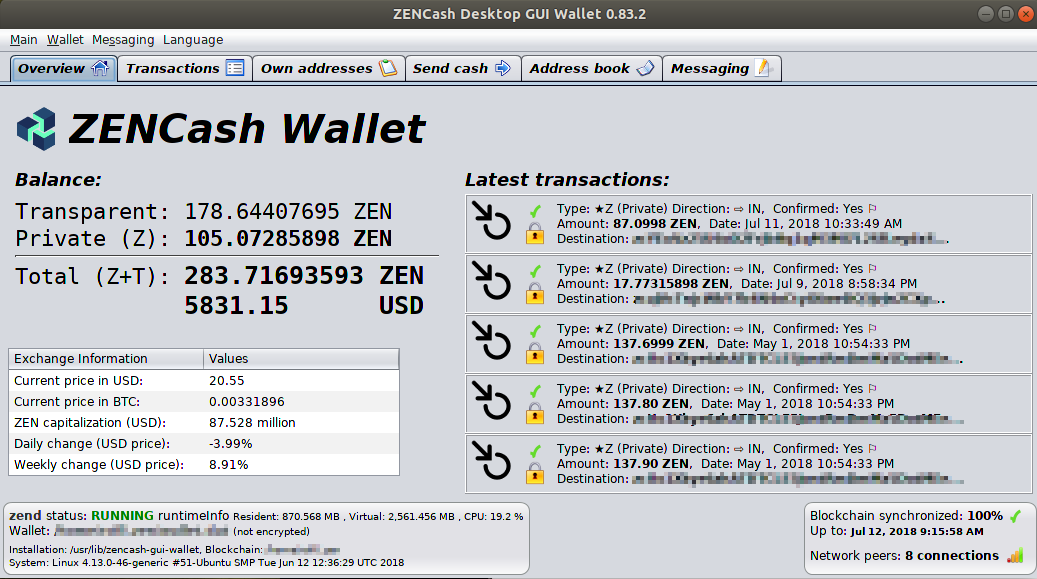 We have the ability to send truly private or anonymous payment and messages today, using Zero-Knowledge Proof cryptography, with the ZenCash Swing Wallet.
In order to help people protect their privacy, I am looking for people to create instructional videos on how to use the Swing Wallet to do shielded payments and messaging.  There are many ways to do this, and the video should both educate and entertain, if possible. The idea is to create a video that will get other people to start using private and anonymous payments with ZenCash.
The

first 12 people

to submit instructional videos will receive a
12 ZEN bounty
.
Topics can include:
Using the Swing Wallet on MAC, PC, or Linux.

Self-shielding safely

Sending/Receiving shielded messages

Installing and initially funding the wallet
Note: videos should be shorter than 10 minutes each, but can be longer if needed.
Bounty 2: Using Zen on MindGeek Websites (Bounty = 12 at 12 ZEN each) – CLOSED,12 valid entries received and paid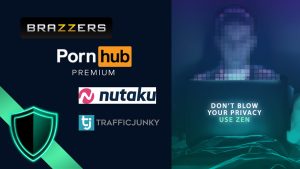 It is possible to send from a shielded address to a transparent address, which would be a good way to purchase online anonymously.  One of the largest website networks, MindGeek, has recently accepted ZenCash as a method of payments on their popular websites, such as Brazzers and PornHubPremium.
In order to help people use ZenCash for payments, we are looking for you to create a blog post with infographics or a video on how to use ZenCash on any one of the following MindGeek websites:
brazzers
pornhubpremium
Nutaku
trafficjunky.com
The process can be a little tricky, and we want to show them how easy it is to use Zen to make purchases and secure their privacy.
The first 12 people
to submit a video or post with info-graphics  will be awarded 12 ZEN.
Bounty 3: Porting ZenCash Swing Wallet to Zcash (Bounty = Three at 120 ZEN each)
Inspired by my interactions at Zcon0, I would like for 1-3 people/teams to port the ZenCash Swing Wallet to Zcash. Looking for 3 versions of this – one each for PC, Mac, and Linux. Developed, packaged, and delivered like the ZenCash Swing wallet is with binaries from the current version of Zcash. For Mac, that means as a DMG, for PC, as a installable, and for Linux, as an APT package for Ubuntu.
Update – As a further clarification on how I would like the wallet made available:
I would like each version of the Zcash swing wallet to be available just like the ZenCash wallet is here
Linux –  https://github.com/HorizenOfficial/zencash-swing-wallet-ui/releases/tag/0.83.2 and here https://github.com/HorizenOfficial/zencash-swing-wallet-ui/blob/master/docs/ReleaseUbuntuRepository.md
Windows – https://github.com/HorizenOfficial/zencash-swing-wallet-ui/releases/tag/0.83.0
Mac – https://github.com/HorizenOfficial/zencash-swing-wallet-ui/releases/tag/0.83.1
A full github entry with source, binaries, instructions, and downloads – like the ZenCash wallets are delivered in the links above. That way it can continue to be supported, or forked, going forward in the future. I am not looking for just a one-time download.
Update 2 –
I want each port of the ZenCash wallet to Zcash to be as easy to install and use as the ZenCash version. For Linux this means I do an apt install, and when I want to run the application I just run it on my linux desktop by clicking on the icon, and the entire wallet just works. I am not sure what needs to be done in the background to make that happen. The same thing applies to the Windows and Mac versions of the wallet. As easy to install and use as the ZenCash version is the requirement.
The first one

 for each OS of Linux, PC, and Mac that is fully working, published with 
latest Zcash Overwinter binaries, gets 120 ZEN.
To qualify for a bounty – post your work in a public place, notify me on Twitter with a link. If you have questions, contact me on Discord or by email. I will ask for other people's opinions on the work, and may ask for some small changes. The decision on awarding a bounty will be decided by me personally.
To contact me, you can find me on Discord (@blockops#9765), email (Rolf@nullzensystem.io), or Twitter (@RolfVersluis)
Thanks,
Rolf
---
ABOUT THE AUTHOR:
Rolf Versluis is Co-founder and Chief Engineer of the privacy oriented cryptocurrency ZenCash. He also operates a private cryptocurrency mining facility with hundreds of operational systems, and has a blog and YouTube channel on crypto mining.
For both ZenCash and mining, Rolf uses his engineering background as well as management and leadership experience from running a 60 person IT company in Atlanta and as a US Navy nuclear submarine officer operating out of Hawaii.