We are excited to announce that Grayscale – the world's largest digital currency asset manager, has begun trading Grayscale® Horizen Trust on the OTCQX® Best Market, under the symbol HZEN. This signifies an exciting new milestone in our project's history. An OTCQX listing expands the community of Horizen(ZEN) network users to those who participate in the US OTC Markets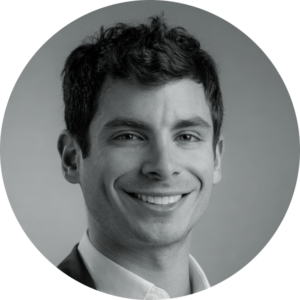 "This is an important milestone for digital currencies, and demonstrates Grayscale's continued commitment to moving each of our products from a private placement to the public markets.

For the past six years, investors have leveraged Grayscale products and the OTCQX Market to gain diversified exposure to the digital currency ecosystem, and we are pleased that they will now – for the first time – be able to access Horizen (HZEN) as publicly-quoted securities."              – Craig Salm, Grayscale's Head of Legal.
 

Rob Viglione, Horizen co-founder and team lead.

"There are very few products like this on the marketplace. This is a signal to the world and marketplace in general, that we are one of the few projects that have been through rigorous legal scrutiny like this. It highlights our project's and team's dedication to being a transparent leading project in this industry.

This means that shares of Horizen Trust are now publicly available to United States residents which opens up our ecosystem to people that are hesitant to get into cryptocurrency, but still want to participate in Horizen's future."                                    – Rob Viglione, Horizen's Co-Founder and Team Lead.
Additional Information: 
About Grayscale
Founded in 2013, Grayscale is the world's largest digital currency asset manager, with more than $52B in assets under management as of October 15, 2021. Through its family of products, Grayscale provides access and exposure to the digital currency asset class without the challenges of buying, storing, and safekeeping digital currencies directly. For more information, please visit grayscale.com and follow
About Horizen
Horizen, formerly Zencash, is the zero-knowledge-enabled network of blockchains. Horizen offers best-in-class tools for developers to custom-build private or public blockchains on the largest node network. Horizen's unique verifiable cross-chain protocol, Zendoo, enables massive throughput without compromising decentralization. 
By building on Horizen, developers have the freedom to fully customize their blockchains, including consensus type, speed, privacy level, and crypto-economies.