The Horizen Community Council (HCC) is an open organization that acts as a bridge between the Horizen community, the Zen Blockchain Foundation (ZBF), and our corporate and academic partners. 
The HCC aims to bring topics of interest to the attention of the broader Horizen ecosystem and document interactions in a transparent and accurate way. 
The initiative is open to all Horizen community members and can be joined by anyone who is interested in the development of the Horizen project. Members of the initiative help to educate ZBF and its partners on the interests of the community and enable Horizen's team to make community-conscious decisions for the use of Horizen's treasury funds, project activities, and more. 
The HCC does not have a leadership structure. It is formed around central topics of interest and will have at least one representative member from the community who actively participates, and is invested, in the respective topic. HCC members are welcomed to create initiatives or submit ideas through the ZEN Improvement Process (ZenIP) for the council to vote on as a whole. All ideas submitted to the council undergo a vote, then are presented to the Horizen team. The HCC has a role as ZenIP editor along with ZBF, to maintain equality and transparency.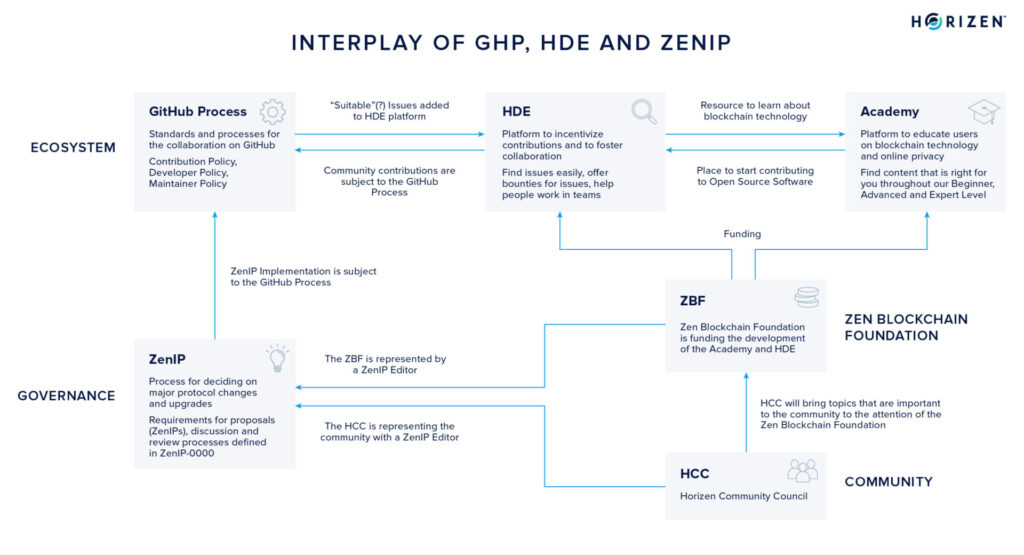 The HCC does not have a set launch date. It is currently undergoing the process to become a legal entity and developing bylaws for the initiative. If you are interested in helping build HCC from the ground up, you should contact Spencer Whetstone (HCC representative) or Erica Hamilton (Horizen representative) on our Discord server for more information. You can learn more about the HCC by reading our whitepaper.