We urge Sphere by Horizen wallet users to upgrade to the newest version of Sphere by Horizen (1.2.9-beta) that fixes a security issue we recently found in our codebase.
After an internal audit, our engineers identified and fixed the issue. The security issue has a low likelihood of occurrence yet will not be disclosed to protect wallet users that have not upgraded.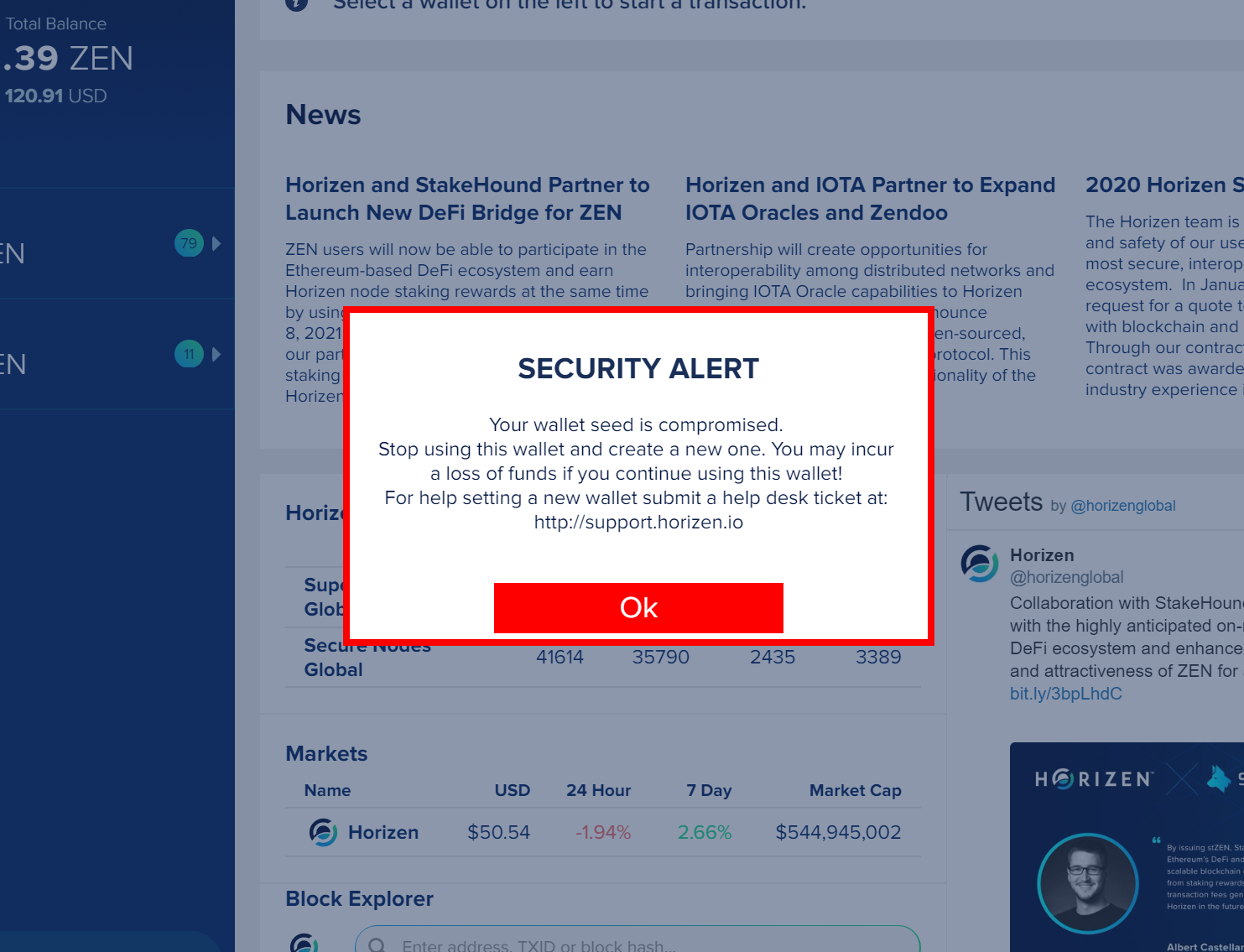 Sphere by Horizen v1.2.9-beta provides users with a security notification in case their wallet has been compromised. If a security alert appears after login, the user should create a new wallet and stop using the old one immediately.
NOTE: The alert will be displayed only if the wallet has been affected by the security issue.
Sphere by Horizen is still in beta. It is envisioned as a launching point for additional services on the Horizen network. Our roadmap includes conducting a third-party audit prior to open-sourcing the software.
For any questions please contact our helpdesk here: https://support.horizen.io