ZEN users will now be able to participate in the Ethereum-based DeFi ecosystem and earn Horizen node staking rewards at the same time by using stakedZEN (stZEN) 
New York — March 8, 2021 — We are thrilled to announce our partnership with StakeHound, a liquid staking enabler. This marks a major milestone in Horizen's progress into the decentralized finance (DeFi) landscape.
Horizen's partnership with StakeHound will enable users to participate in the burgeoning Ethereum-based DeFi ecosystem, while earning Horizen node staking rewards using stakedZEN (stZEN) – an ERC20 token issued by StakeHound as a 1-to-1 representation of a staked ZEN. Additionally, stZEN provides a seamless way for Ethereum-based DeFi users to join Horizen's rapidly growing ecosystem.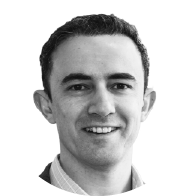 "We are glad to partner with StakeHound, a project that places great emphasis on transparency and trust within their community and works with some of the highest integrity partners in the industry," said Rob Viglione, co-founder of Horizen. "Collaboration with StakeHound will provide our community with the highly anticipated on-ramp to the Ethereum-based DeFi ecosystem and enhance accessibility, usability, and attractiveness of ZEN for a wide variety of users." 
stZEN is expected to be available on Sushiswap, a leading decentralized exchange, in late March 2021. In preparation for the launch, Stakehound released a publicly accessible test version of stZEN on the Ethereum Ropsten test network. It emulates how a typical user would acquire stZEN once it's listed on a decentralized exchange on Ethereum. SushiSwap is only the first in a series of more exchanges expected to support stZEN in the coming future. Furthermore, stZEN users will always have the ability to swap their stZEN tokens with ZEN at a 1-to-1 ratio through StakeHound. 

"By issuing stZEN, StakeHound is building a solid bridge between Ethereum's DeFi and Horizen's vastly distributed network and highly scalable blockchain ecosystem. Furthermore, holders won't only earn from staking rewards, but may also earn additional rewards from the transaction fees generated on the different sidechains built on Horizen in the future." said Albert Castellana, CEO of StakeHound. 
After partnering with the leading crypto lending platform Celsius Network and many notable blockchain-based projects, such as IOTA, Dragonchain and LTO Network, the partnership with StakeHound will unlock additional utility to ZEN and widen Horizen's reach in the DeFi space even further.
Learn how to try stZEN on testnet
About Horizen
Launched in 2017, Horizen is the most secure blockchain ecosystem supported by the largest and most decentralized node infrastructure in the industry. With its unique sidechain technology Zendoo, Horizen provides all necessary components for an easy and speedy deployment of fully customizable blockchains focused on scalable data privacy. For more information, visit horizen.io. 
About StakeHound
StakeHound is a Swiss company that follows strict compliance procedures and has partnered with military-grade security custody solutions such as Fireblocks and Copper to secure the assets. With three major protocols already live (stETH, stXEM and stFIRO), StakeHound is focused on building bridges between staking protocols and Ethereum's DeFi. In the upcoming months, StakeHound will be issuing other staked tokens such as stDASH, stXRD, and stDOT among others. To learn more about StakeHound, visit https://stakehound.com.