Partnership will create opportunities for interoperability among distributed networks and bringing IOTA Oracle capabilities to Horizen sidechains
We are excited to announce our partnership with IOTA, an open-sourced, feeless data and value transfer protocol. This partnership will extend the functionality of the newly launched IOTA Oracles and introduce Oracle capabilities to the Horizen sidechain and scaling protocol, Zendoo. 
IOTA Oracles bring off-chain data to decentralized applications and smart contracts on the IOTA network. They are designed to securely bridge the digital and the physical worlds in a decentralized and permissionless way. The initial goal of this partnership is to introduce the IOTA Oracles functionality to Zendoo, Horizen's completely decentralized and fully customizable sidechain protocol. This integration will happen in two phases:
first, Zendoo will incorporate the IOTA Oracles feed into its sidechain POC;

and second, the IOTA Oracles feed will be directly integrated into the Zendoo SDK.
This will make IOTA Oracles available for any blockchain or decentralized applications built on Horizen.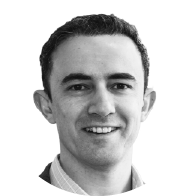 "Integrating off-chain data securely and accurately from the real world is vital to the functionality of decentralized applications that rely on external information," said Rob Viglione, co-founder of Horizen. "IOTA Oracles will act as a bridge between our two ecosystems by supplying verifiable data to decentralized applications built on Zendoo in a secure, fast, and affordable way. This partnership is another significant step towards our mission of building the most secure, inclusive, and interoperable ecosystem."
With the successful development of Chrysalis, a large network upgrade scheduled for March, IOTA is now focusing on bridging different ecosystems with unique value propositions and valuable use cases. Horizen's Zendoo SDK allows businesses and developers to efficiently spin-up their own customizable blockchain.  IOTA Oracles are designed in a way that focuses on data integrity for enterprise use cases, which adds a unique value to Horizen's roadmap as it continues expanding its services to the industry. Horizen is the first public blockchain to leverage IOTA Oracles for the purposes of real-world, industrial use cases. 
"The purpose of this partnership is to leverage the expertise of one another to expand into areas that are mutually beneficial to both ecosystems," said Dominik Schiener, Co-Founder of The IOTA Foundation, "IOTA's goal from day one has been to expand blockchain functionality into real-world use cases, and I believe that bringing IOTA's Oracle solution to Horizen Zendoo sidechains is a perfect example. We look forward to sharing progress in the coming months, and we encourage the IOTA and Horizen communities to interact and build on the network developed by our teams." 
About Horizen
Launched in 2017, Horizen is the most secure blockchain ecosystem supported by the largest and most decentralized node infrastructure in the industry. With its unique sidechain technology Zendoo, Horizen provides all necessary components for an easy and speedy deployment of fully customizable blockchains focused on scalable data privacy. For more information, visit horizen.io. 
About the IOTA Foundation
The IOTA Foundation is a global not-for-profit foundation incorporated and headquartered in Germany. The IOTA Foundation's mission is to support the research and development of new distributed ledger technologies (DLT), including the IOTA Tangle. The Foundation encourages the education and adoption of distributed ledger technologies through the creation of ecosystems and the standardization of these new protocols.
The IOTA Tangle moves beyond blockchain by providing the world's first scalable, feeless and fully-decentralized distributed ledger technology. The Tangle uses its own unique technology to solve three fundamental problems with blockchain technology: high fees, scaling and centralization. It is an open-source protocol connecting the human economy with the machine economy by facilitating novel Machine-to-Machine (M2M) interactions, including secure data transfer, fee-less micropayments, and secure access control for devices. For more information, visit https://www.iota.org/.