INTRO: Hallo ZenCash Gemeinschaft,
die meisten von euch wissen, dass das Schürfen (engl. mining) von ZEN ein wichtiger Teil unseres Kryptowährungs-Ökosystemes ist. Da schon 2x Secure Node Guides online gestellt sind, gibt es hier ein Interview mit mining pool myzen.cash:
Stellt euch bitte vor, was und wer steckt hinter MyZen.Cash EU POOL?
Zunächst einmal möchten wir uns für die Anerkennung unserer Teamleistung und für die Unterstützung unseres engagierten europäischen ZenCash-pool Projektes bedanken. Ein Team von erfahrenen Webentwicklern, Programmierern und Systemsicherheitsadministratoren aus Kroatien steht hinter MyZen.cash. Einige unserer Mitglieder arbeiten an komplexen Leiterplatten-Prototypen – Hard- und Software-Entwicklungen für namhafte europäische Unternehmen. Die ZenCash Philosophie und Mission der Privatsphäre haben wir von Anfang an verfolgt. Die Charaktere unseres Teams möchten wir anonym halten.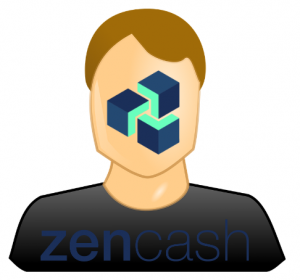 Wieso ZEN only dedizierter mining pool und Warum Hosting in Frankfurt, Deutschland?
Seit Anfang 2017 verfolgen wir ZenCash und haben den Eindruck gewonnen, dass das Projekt unter der Leitung von Robert Viglione in eine sehr gute Richtung geht. Regierungen wollen jeden Schritt der Endbenutzerkommunikation kontrollieren, besonders seit dem Internet und den Datennetzwerken. Was ZenCash entwickelt, ist die Zukunft, Plattformen, die den ersten Schritt in der Anonymität der Nutzer darstellen – und das auf einzigartige Weise und ohne quälende Geschichten. Dies ist einer der Hauptgründe, warum wir ZenCash für ein Projekt ausgewählt haben, um sein Netzwerk zu unterstützen und auf eine andere Art und Weise Minern aus Europa mit schnellen Servern und qualitativ hochwertigen, anonymen Poolbetrieb zu versorgen.
Wir haben Frankfurt als unsere zentrale Position für unsere Secure Node (frankfurt.myzen.cash) und den mining pool gewählt, da das Rechenzentrum der zentrale Dreh- und Angelpunkt für Europa ist. Die Wahl leistungsstarker dedizierter Server für das ZenCash-Netzwerk ist die richtige Entscheidung, um Minern aus ganz Europa eine minimale Netzwerklatenz und sehr schnellen sicheren Knotenbetrieb zu bieten.
Der Vorteil unseres Systems ist, dass die Ressourcen des Servers nicht in verschiedene Equihash-Algorithmen aufgeteilt werden, um andere Kryptowährungen zu schürfen. Wir fokussieren uns ganz und gar auf ZEN, dass unterscheidet uns wesentlich von anderen Konkurrenz Pools.
Auch wenn die dedizierten Server von MyZen.cash leistungsfähig genug sind, um ein hohes Volumen an Minern und Rigs zu bewältigen, haben wir uns entschlossen, Servercluster innerhalb eines VPNs zu erstellen, um Lastverteilung zwischen den Servern zu ermöglichen und so den Miner auch Server mit geringerer gleicbleibender Last bereit zu stellen.
Der MyZen.cash Mining Pool basiert auf dem bekannten Z-NOMP Projekt, das noch im Gange ist, aber wir haben unsere eigene hybride API geschrieben, die zwischen dem Z-NOMP Service und der MyZen.cash Webseite kommuniziert. Damit können wir vereinfacht die Entwicklung von Features für LIVE POOL und WORKER STATS in die Hand nehmen. Weiterhin unterstützt MyZen.cash nun auch Proxy Mining. Es wurde ursprünglich vom Cryptense-Team entwickelt. Mehr über das Proxy-Setup kann auf GitHub nachgelesen werden –
Anweisungen für die Verbindung über einen Proxy lässt sich auch auf unserer CONNECT-Seite finden.
Der zweite Punkt ist die Frage, welche Fähigkeiten/Charakteristika deiner Meinung nach erfolgreiche Pool Betreiber haben sollten.
Es ist nicht schwer, Poolbetreiber zu sein, wenn man über ein gutes Team von Fachleuten verfügt, die wissen, wie man im richtigen Moment operiert und sich weiter entwickelt. Unser Webcode ist sehr leicht und schnell, mobil und Desktop optimiert. Die Pflege eines High-End-Pools durch eine Person ist ziemlich schwierig, es ist einfacher, einen Server / Pool / Web-Operationen mit Teammitgliedern aufzuteilen. Jeder hat dann einen Teilservice auf den er spezialisiert und verantwortlich ist.
In den letzten 3 Wochen, in denen wir den Pool entwickelt und aufgebaut haben, gab es auch lustige Episoden, vor allem mit grundlegenden Dingen wie falschen Pfaden zu Skripten oder falschen Strings, die uns Stunden gekostet haben.  Aufgrund eines kleinen Mangels an Kommunikation hatten wir auch eine Situation, als einer unserer Entwickler einige Live-Änderungen an der Website vornahm und ein Systemadministrator ständig den Server und die Firewall neu gestartet hat.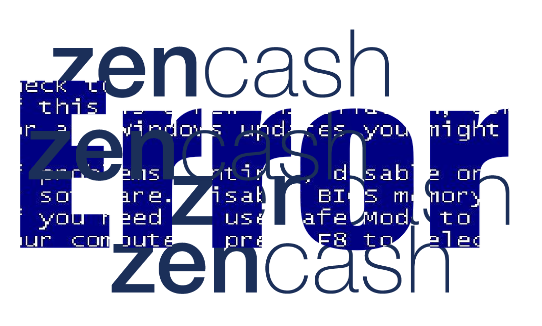 Mit dem ZEN mining pool unterstützt Ihr die Mission von PRIVATSPÄHRE, ist dies auch für eure Kunden (Miner) gewährleistet? Darüber hinaus haben wir ZenCash, ZenChat, ZenHide und ZenPub, die das Ziel einer Plattform Lösung haben. Plant Ihr die Integration solcher Features? 
Datenschutz und Sicherheit stehen für MyZen.cash an erster Stelle. Wir schützen unsere Poolserver vor externen Verbindungen, die über das VPN-Netzwerkprotokoll verbindliche Dienste anbieten. Auf diese Weise schützen wir auch die angeschlossenen Miner und ihre Rigs!
Deshalb haben wir uns für das Projekt Z-NOMP entschieden, da es anonymes Mining ohne Pool-/Web-Benutzerregistrierung unterstützt. Weniger zentral gespeicherte Daten bedeuten weniger Sicherheitsprobleme.
Wir haben auch Server Ports so konfiguriert, dass sie "einen Dieb fangen" und dauerhaft von unseren Servern verbannen.
Wenn einige der Miner einen dauerhaften BANN erhalten, können sie uns per E-mail oder über DISCORD MyZen.cash Support Channel kontaktieren. Nach einer Erläuterung der Umstände kann die Aufhebung des permanenten BANN in Betracht gezogen werden.
Das Team von MyZen.cash wird die Entwicklung von ZenCash genau verfolgen, in den kommenden Monaten werden wir versuchen, das ZenCash-Netzwerk so weit wie möglich zu implementieren. Wir freuen uns, künftig über die MyZen.cash-Infrastruktur mehr Netzwerkdienste als nur den Minenpool anbieten zu können.
Die dritte und letzte Frage betrifft die Zukunft von MyZen.Cash und Wenn Ihr Pools oder secure Nodes in anderen Regionen betreiben wollt?
Das Team von MyZen.cash kommt aus Kroatien und natürlich betreiben wir eine secure Node auf einem lokalen Server, der auch als Testmaschine genutzt wird (kalo.online). Zuerst möchten wir Feedback der ZEN-Miner Gemeinschaft über unser Projekt, das sich von anderen ZEN-mining pools unterscheidet, um so den richtigen Weg für zukünftige Schritte und Entwicklungen zu gewinnen.
Dankeschön
MyZen.cash-Team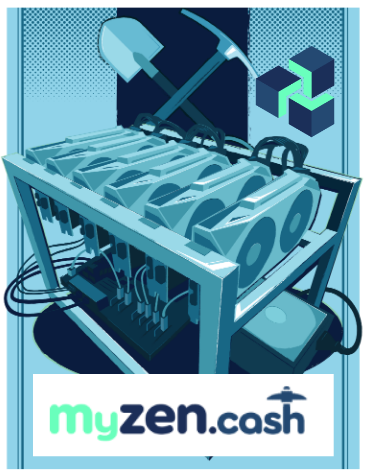 Auch ich bedanke mich für das spannende Interview
und Drücke die Daumen das schon bald die ersten Blöcke vom Pool gefunden werden!
Arno
**********english original version below*********** INTRO
Hello ZenCash community,
most of you know that mining ZEN is one important part of our cryptocurrency ecosystem
and since i published a lot of secure node guides, this blog post will give you insights about
the operators behind the myzen.cash EU mining pool:
First of all could you introduce what and who is behind MyZen.Cash EU POOL?
First of all we'd like to thank you for recognizing our team effort and for your support of our dedicated european ZenCash-only mining pool project.
A team of skilled web developers, programmers and system security administrators from Croatia is behind the MyZen.cash project. Some of our members are working on complex PCB prototypes – hardware and software development for known European companies. ZenCash philosophy and metaphysics are privacy and we have been following it form the very beginning. Due to the whole team nature of business, by unanimous decision we would like to remain anonymous.
Why ZEN dedicated  mining pool and why hosting in Frankfurt, Germany?
We have been following the ZenCash project since the beginning of 2017 and we got the impression that the project headed by Robert Viglione goes in the right direction. Governments want to control every step of the end user communication, especially since the Internet and data sharing networks. What ZenCash is developing is the future, platforms that are the first step in the anonymity of users – and it does so in a unique way without any excruciating stories. This is one of the main reasons why we chose ZenCash for a project, to support it's network and in on another way to provide miners from Europe fast servers and quality, anonymous pool operations.
We chose Frankfurt, Germany as our central position for our node (frankfurt.myzen.cash) and mining pool because the Frankfurt internet node is the central node for Europe. Choosing powerful dedicated servers for the ZenCash network is the right decision to provide miners from whole Europe minimal network latency and very fast secure node operations. The advantage of our system is that server's resources are not divided into different equihash algorithms for mining other coins which differentiate us from other competitor pools that are serving
more than a few different equihash coins to mine on the same servers.
Even if the MyZen.cash dedicated servers are powerful enough to handle a high volume of miners and workers, we decided to create server cluster inside a VPN to provide load balancing between servers informing our miners to choose a server with a less load.
The MyZen.cash mining pool is based on the well-known Z-NOMP project which is still in but we wrote our own hybrid API that communicates between the Z-NOMP service and the MyZen.cash website for easier feature development and for LIVE POOL and  WORKER STATS.
MyZen.cash now also supports proxy mining, originally developed by the Cryptense team. More about the proxy setup can be found on their GitHub channel https://github.com/BScrk/zecproxy   while instructions for connecting through proxy can be found under our CONNECT page on the MyZen.cash pool website.
Second point is a question about which skills/capabilities/characteristic you think  successful mining pool operators should have?
It's not hard to be pool operator if you have a good team of skilled people who knows how to operate at the  right moment and develope further. Our web code is very light and fast, mobile and desktop optimized. Maintaining a high-end pool by one persons is pretty hard, it's easier to share a server / pool / web operations with team members who are specialized and responsible for each part of the service.
The last 3 weeks developing and setting up the pool we had also funny episodes, specially with basic stuff like wrong paths to scripts or wrong strings which took us hours to solve. Due to a small lack in communication we had also an episode when one of our developers was doing some live changes on the website and a system admin was constantly rebooting the sever and firewall.
By ZEN mining you are supporting the mission of PRIVACY, is this for your customers (miners) also granted? Furthermore we have ZenCash, ZenChat, ZenHide and ZenPub which fulfills the goal of a whole platform, are you planning to integrate such features? 
Privacy and security for MyZen.cash is on the first place. We are protecting our pool servers from outside connections binding services through the VPN network protocol. In that way we are also protecting connected miners and their workers! Thats why we chose the Z-NOMP project as its supports anonymous mining without pool/web user registration. Less data means less security problems.
We also configured server mining ports to "catch a thief" and BAN it permanently from our servers. If some of the miners will get a permanent BAN, they can freely contact us by mail or through the DISCORD MyZen.cash support channel to explain the reason which will be considered, discussed for removing the permanent BAN.
MyZen.cash team will follow up closely the ZenCash development, in the upcoming months we'll try to implement of the ZenCash network as we'll be able to. We will be happy to introduce more network services through MyZen.cash network than just the mining pool.
Third and last question is about the future of MyZen.Cash and maybe if you want to run pools or secure nodes in other regions?
MyZen.cash team is from Croatia and of course that we are running a secure node on a local server which is also used as testing machine (kalo.online). First we would like to get the feedback from the ZEN miners community about our project, which slightly differs from other ZEN mining pools, to choose the right path for future steps and development.
Thank You
MyZen.cash team