Horizen is really excited to announce the release of Sphere By Horizen (Beta) – a cutting edge flagship application!
The app is a collaboration between Horizen's technical and marketing teams who were focused on creating a simple-to-use and powerful product that people can enjoy.
Sphere by Horizen is a launching point for most Horizen services. To start, it supports both transparent and private transactions. The wallet is deterministic, meaning if you lose your account, you can restore your cryptocurrency funds through a user-friendly process involving a unique 24-word phrase.  
It is, however, not just a wallet. It is a multifunctional app that will also provide features like secure messaging and the ability to switch between a full or light client. In addition, the app will continue to grow and add new functionalities in the near feature.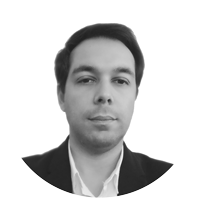 Sphere by Horizen drastically improves on current standards for the user experience of cryptocurrency and blockchain applications without sacrificing technological innovation or security. The application will act as a universal point of access for node operation, cryptocurrency storage, private communications, and peer-to-peer payments, markedly simplifying access to services on the ZEN blockchain.
We look forward to continually develop new features to bolster Sphere by Horizen, including a multi-currency wallet, MultiSig support, human-readable addresses, and the ability to manage Secure and Super Nodes on the platform.
Horizen's Initial Open Beta Release Includes:
A wallet component for full client, lite client, web, paper

It is deterministic and can be restored using a seed phrase

Runs on desktop

Secure messaging component

Ability to run a full node
Horizen's Future Releases Will Include:
Managing Secure / Super Nodes

Multi-currency wallet

Human readable addresses

Advanced wallet features

User-friendly multiSig support

A couple more features Horizen can't publicly disclose yet…