Bittrex has been a wonderful supporter of Zclassic. Seeing how many people are asking about Bittrex support for the ZenCash fork from Zclassic, Julian posted a statement of the status in the Zclassic #zen-discussion slack on May 6 at 9:04 pm Eastern: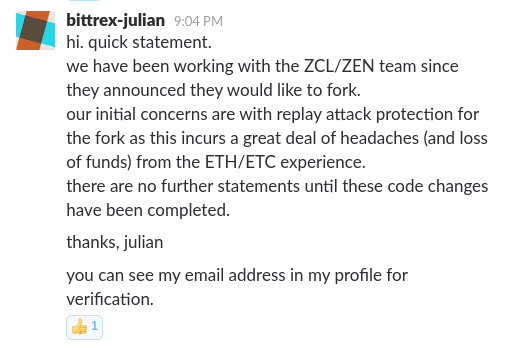 What does that mean?
Well, exactly what Julian says. Bittrex wants to make sure the ZenCash node software protects from replay attacks. The ZenCash software development team needs to put in place protection against replay attacks before Bittrex will consider listing ZenCash on the exchange. When that is done, the discussion can move forward.
That's a perfectly reasonable position, and it is another sign that Bittrex is a good company who want the best for their customers.
Replay attacks are a really bad thing and they are described in this post from May 4: https://blog.horizen.io/zencash-software-development-projects-update/
The next question would be, what's the status of that code update?
If you would like to see what the software developers are saying about this, you can. These are open source projects. The information is in the #zclassic-dev channel on the zclassic slack. You can join the zclassic slack here: https://zclassic.herokuapp.com/
Reading the slack you can see that as of May 6th, the ZenCash node software on Github has been updated with replay protection and it is being actively tested in preparation for merging the changes into the master branch. That's really good news!
This is a high priority action item for the ZenCash team. We get asked this question about 20 times per day. We answer it the same way every time. In fact, I  encourage everyone to copy and paste this answer, and to refer people to this blog post:
The ZenCash team is actively working with Bittrex to provide support for the ZenCash fork from Zclassic on the Bittrex exchange. An answer will be posted on all ZenCash internet media channels when Bittrex commits to support the fork for Zclassic held on the exchange. That is the only answer there is for now regarding Bittrex support.
There is always the option of withdrawing your Zclassic from Bittrex a few days before the fork into a Zclassic wallet. The ZenCash team will provide assistance to anyone who needs help getting that done.
It's great that we have talented and hardworking developers in the Zclassic community. It's even better that after ZenCash launches there will be funds available to pay software developers for all their time and expertise!
More Information
Find out more about ZenCash here:
ZenCash Website
ZenCash Blog
ZenCash Slack Invite
ZenCash Telegram
ZenCash on Bitcointalk
ZenCash YouTube Channel
ZenCash Facebook Page
ZenCash Wiki
ZenCash Blog on Medium
ZenCash on Twitter
ZenCash on Github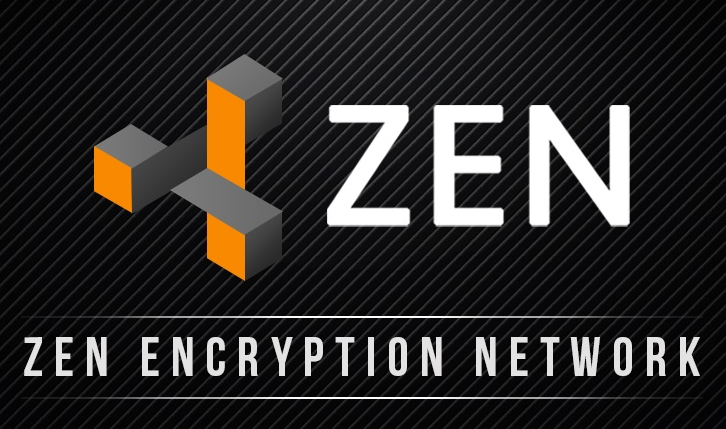 ---
Also published on Medium.