This is a frequently asked question on the ZenCash Slack. Here's an answer…although if you a have more questions please ask below.
When the ZenCash launch happens, any owner of Zclassic at the time will get awarded the same amount of ZenCash as they own in Zclassic. If you remember, this is how Ethereum Classic (ETC) started, when Ethereum and ETC had a chain split, also known as a fork.
With ZenCash, we are doing this intentionally. There are good reasons to do it this way:
Allows anyone to invest in ZenCash before launch, by buying Zclassic on an exchange at Bittrex or C-Cex.
Provides a base amount of ZenCash so trading can start right away on exchanges.
Rewards the early investors in Zclassic, who are the people that are contributing to ZenCash
The question is, how do I get my ZenCash???
One of the basic tenets of cryptocurrencies is that you can reduce the counterparty risk of relying on an exchange or a bank by holding and maintaining responsibility for your own cryptocurrency.
Ideally, this would be on a hardware wallet, or with an encrypted wallet.dat file, but there is no support for that in Zclassic right now. As a side note, for Zclassic to get a hardware wallet there would need to be a payment to a hardware wallet vendor for integration, and there is currently an open request for both Zcash and Zclassic to allow for the wallet file to be encrypted.
Because of this, you probably want to do as much as possible to make sure your wallet.dat file does not get copied from your computer. Do a nice general cleanup of your machine, maybe run a virus scan, that kind of stuff.
OK, enough delay. Here's what you do. This works with any Zclassic wallet. I am going to demonstrate with the Eleos wallet because I know it will be one of the first GUI wallets to have ZenCash support.
(You can also export and import private keys using command line wallets as well. Although, if you are using a command line wallet, you probably don't need this article either!)
Install the ZenCash Eleos Wallet on your Windows PC or Mac, or ZenCash Eleos Wallet for Linux.
Run it. It should look like this on Windows. And it looks almost the same on Mac. You may have to restart it once, and will probably have to wait while it updates the blockchain information. Then make sure you running the Zclassic version of the wallet.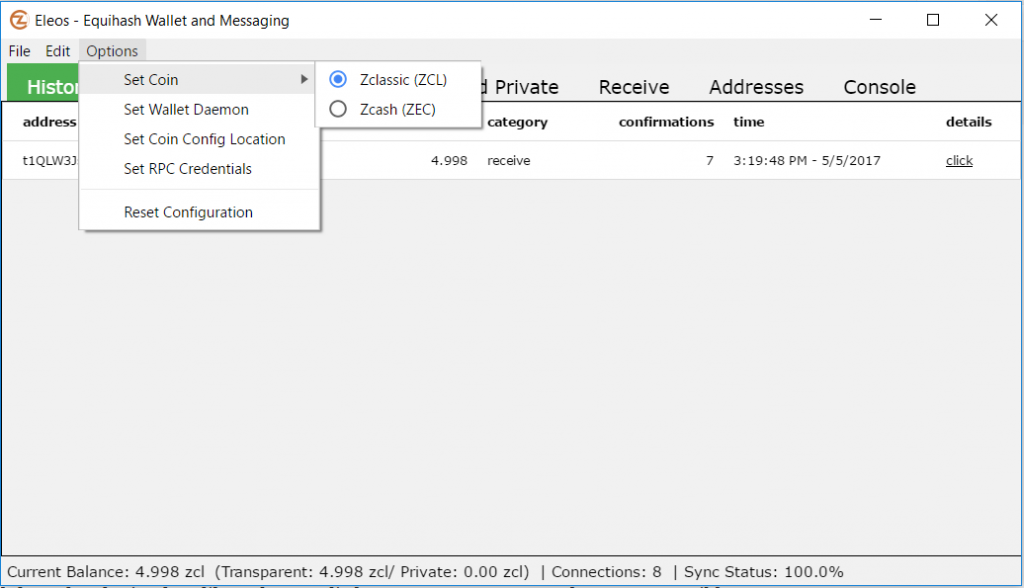 If the Sync Status (shown in lower right corner) is not increasing, you may be having a network issue. Sometimes the Windows firewall blocks the wallet. It should usually pop up a screen asking if the application has permission to access the internet. You should allow the application access to the internet.
Put some Zclassic in the wallet. Not too much too start. Find your address first: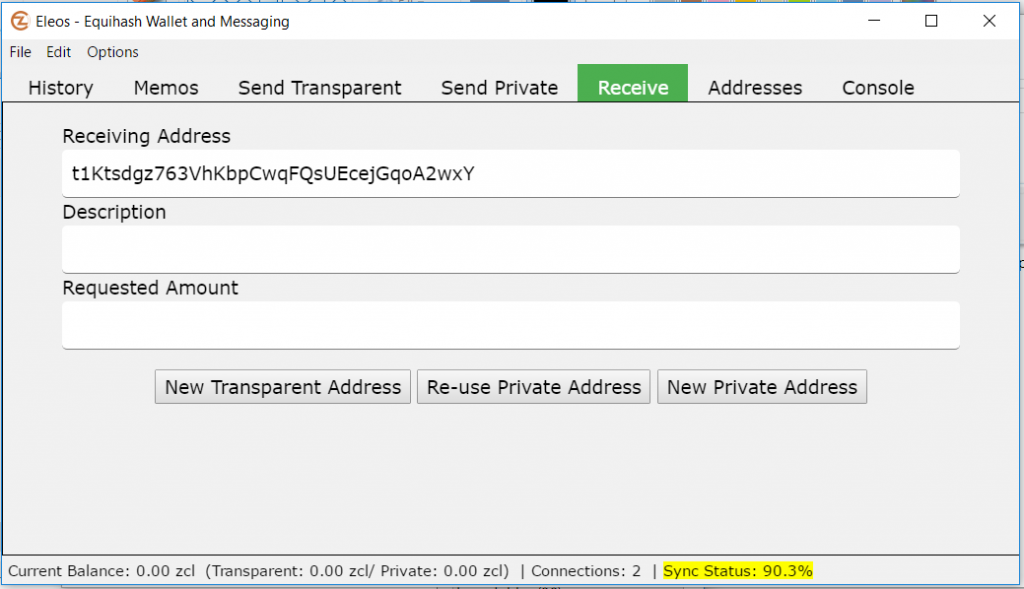 The login to Bittrex, go to your Wallets, and click on the Minus sign next to ZCL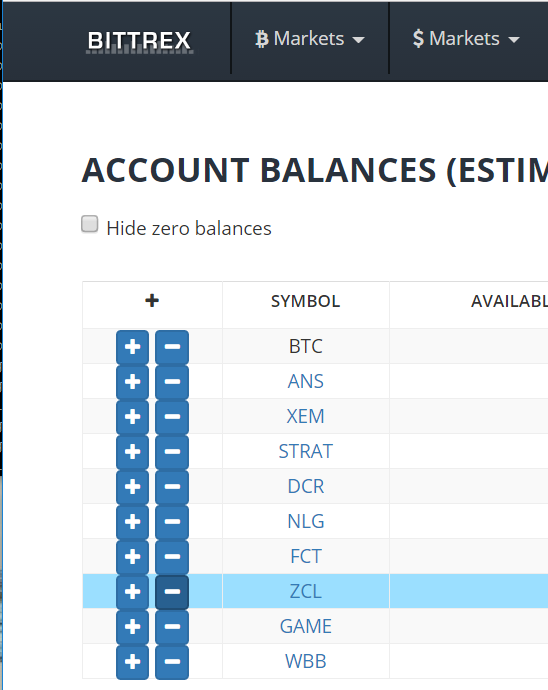 Copy the address from your Eleos Wallet and paste it into the Bittrex field.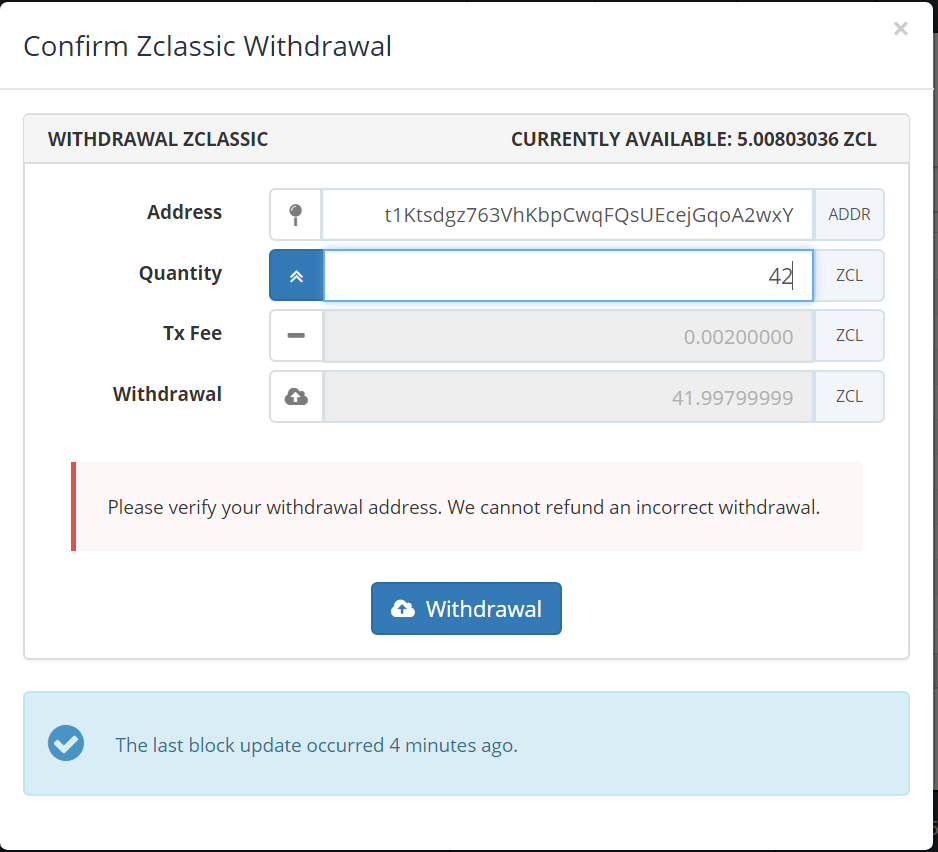 Then in a few minutes (if you are at 100% sync status), the Zclassic will show up in your wallet! That was a just a warmup to make sure you know how to do this for real. If you are going to transfer your Zclassic off Bittrex, you should do it at a few days before the fork just in case you run into any issues.
OK, let's export our private keys from the Zclassic wallet, and import them into our Zcash wallet. This is almost, but not quite, like what you will do to import your keys into your ZenCash wallet. First, backup the wallet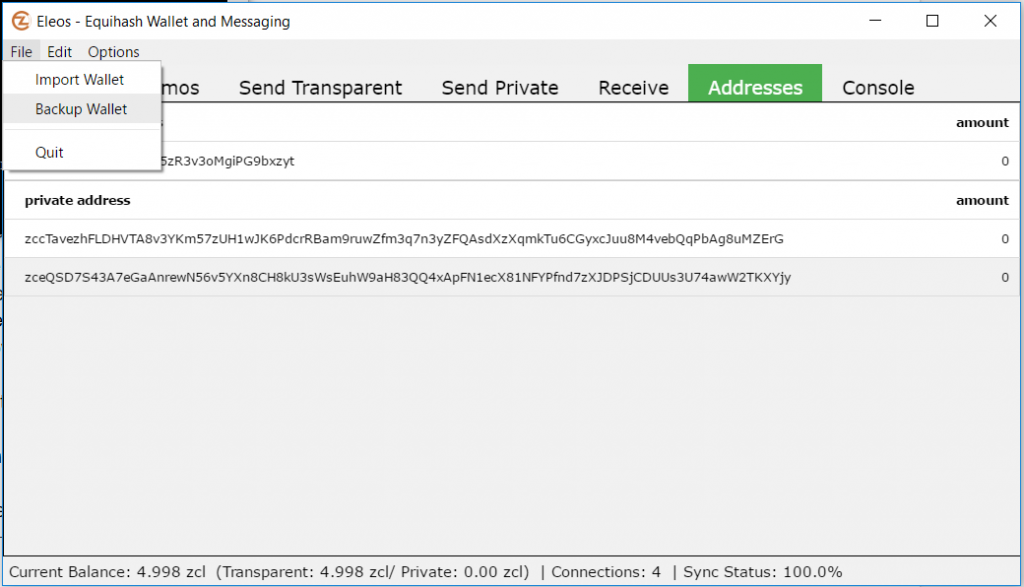 To a file location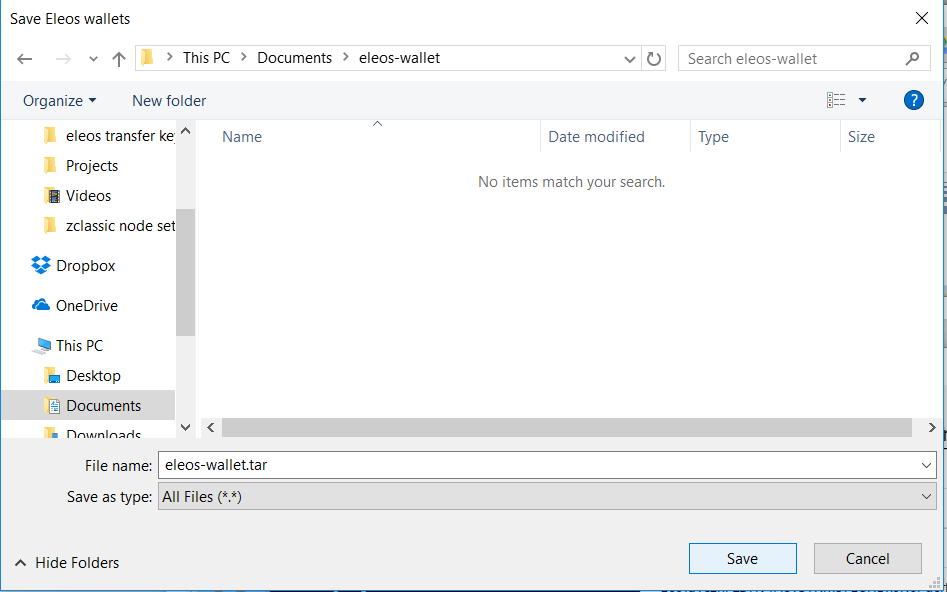 Then change your wallet to the Zcash version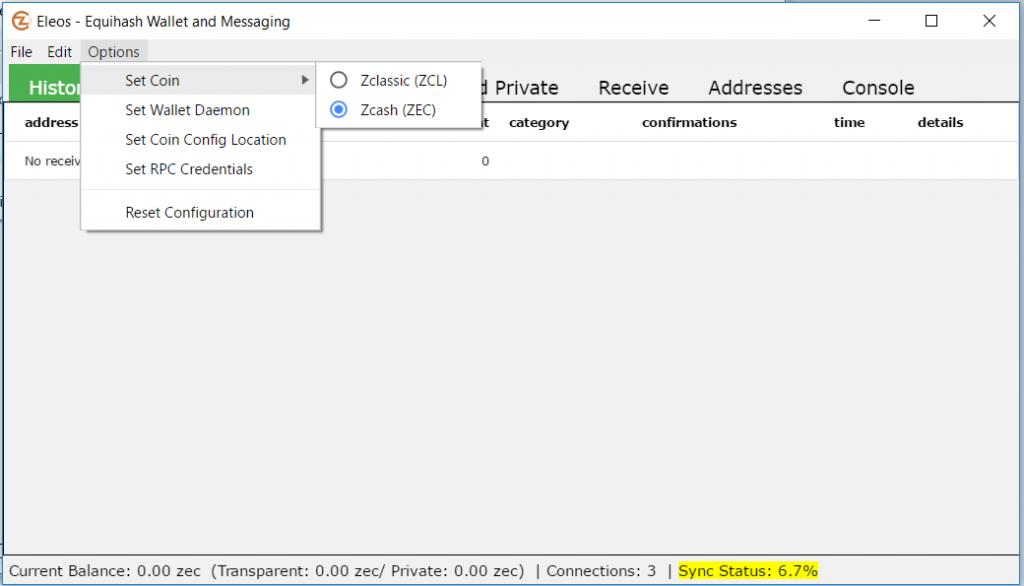 You will need to start Eleos again after making this choice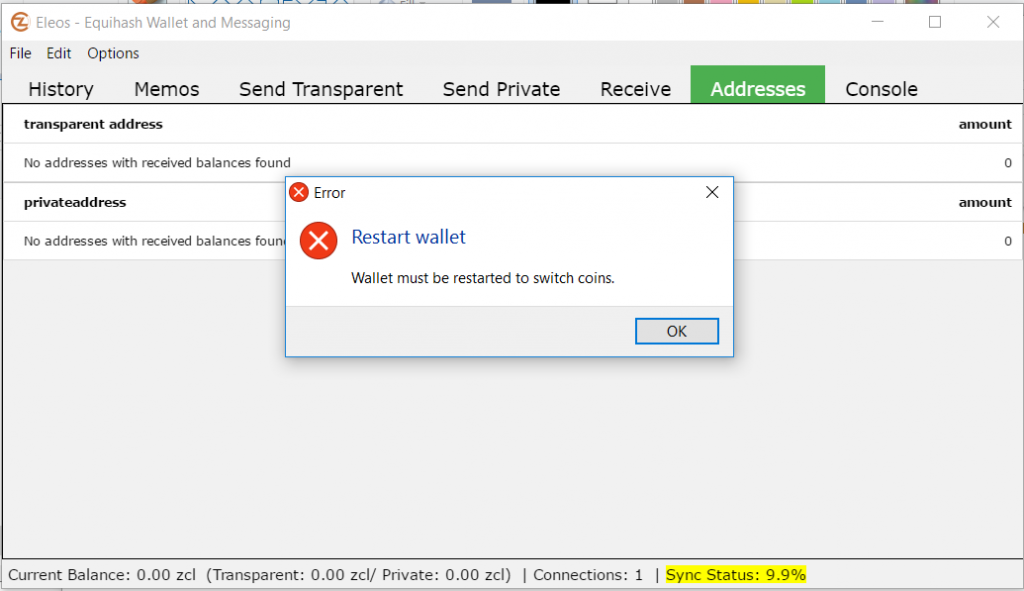 Now import that wallet file that you previously exported. We are importing the Zclassic wallet file into the Zcash wallet, which also imports the private keys.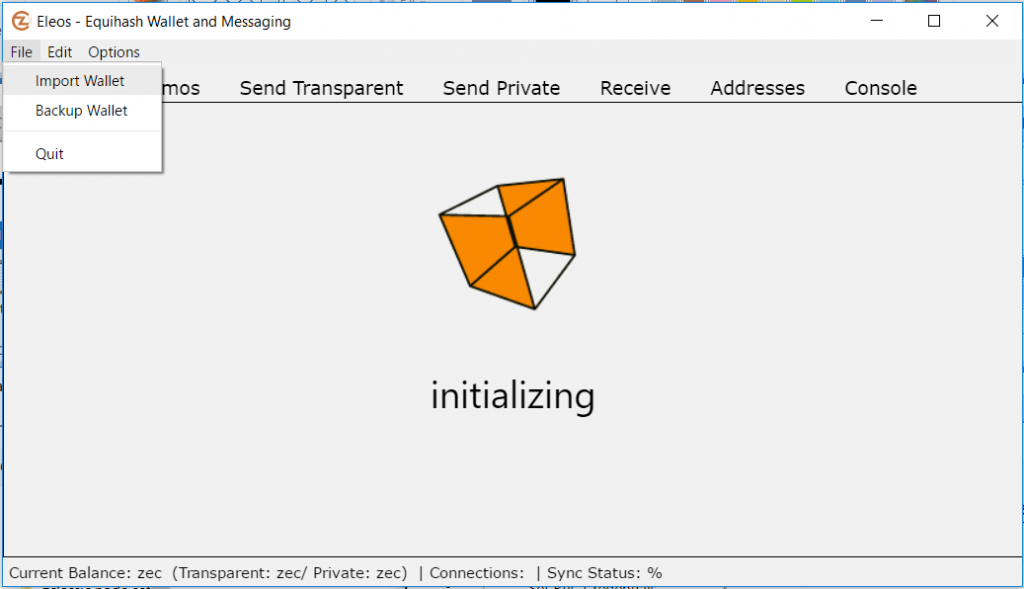 Hopefully you can find where you exported the backup to! If not, just do it again.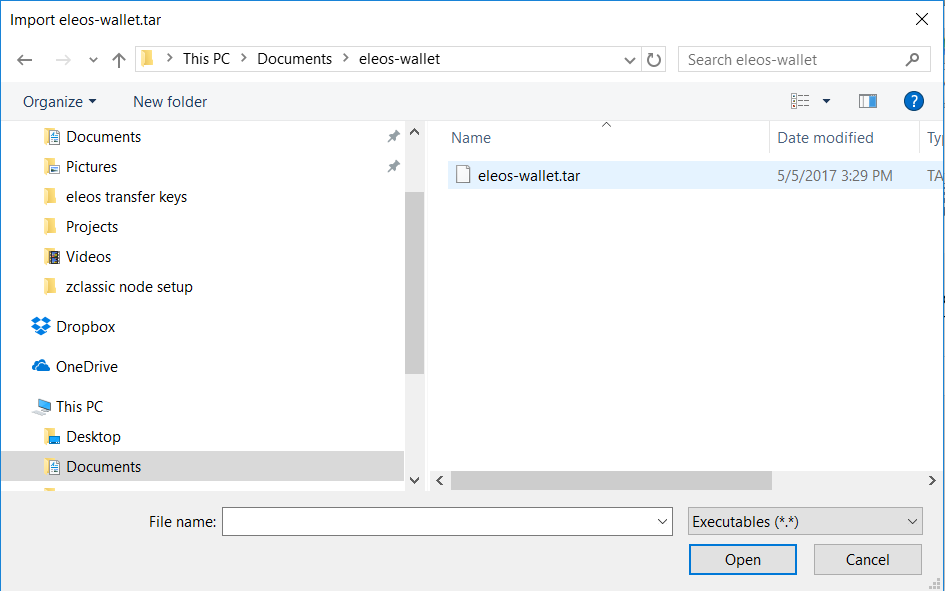 Now look at your addresses in Zcash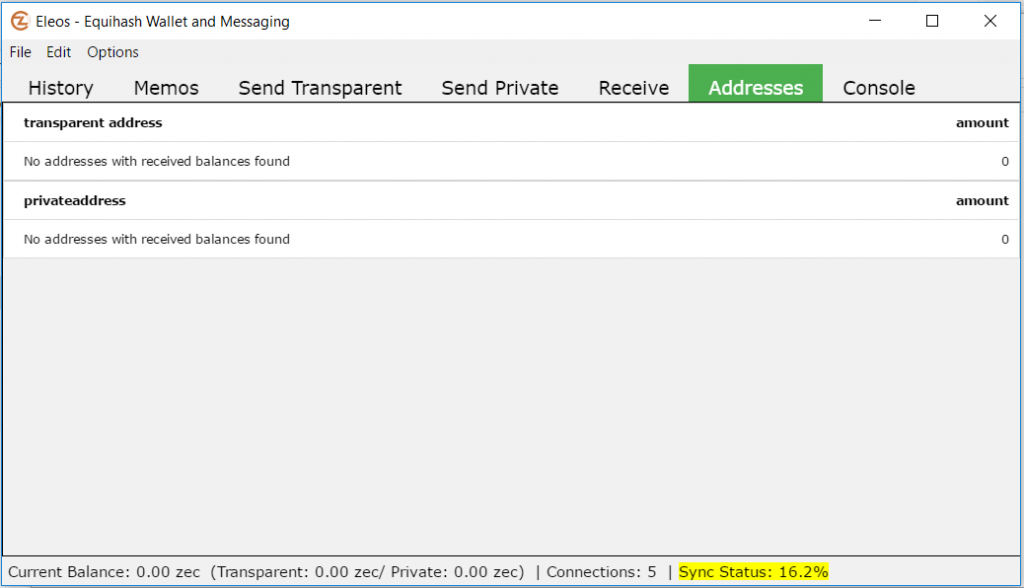 There's no addresses there. That's actually what we expected. As much as I would have like the same amount of Zcash to be in my wallet when I imported the Zclassic keys, it's not going to happen. Now, when you import your Zclassic keys into your ZenCash wallet, there will be ZenCash in the wallet. That's the plan, and it's the whole purpose for this exercise.
There's a problem with Zcash and Zclassic. Any wallet will let you send one coin to another. I've done this, and it's no fun to feel like the cryptocurrency is lost forever. Make sure you doublecheck which currency you are using and sending to!
ZenCash won't have that problem – the addresses will be different than Zcash and Zclassic.
Hopefully this helps clear up the process. If you have questions, please ask below.
More Information
Find out more about ZenCash here:
ZenCash Wiki
---
Also published on Medium.