We had a great bi-weekly update!
ZenCash enables public, private, and anonymous transactions, messaging, and publishing for people worldwide on a secure and reliable blockchain using bitcoin and private zk-snark technology.
Video:

Presentation: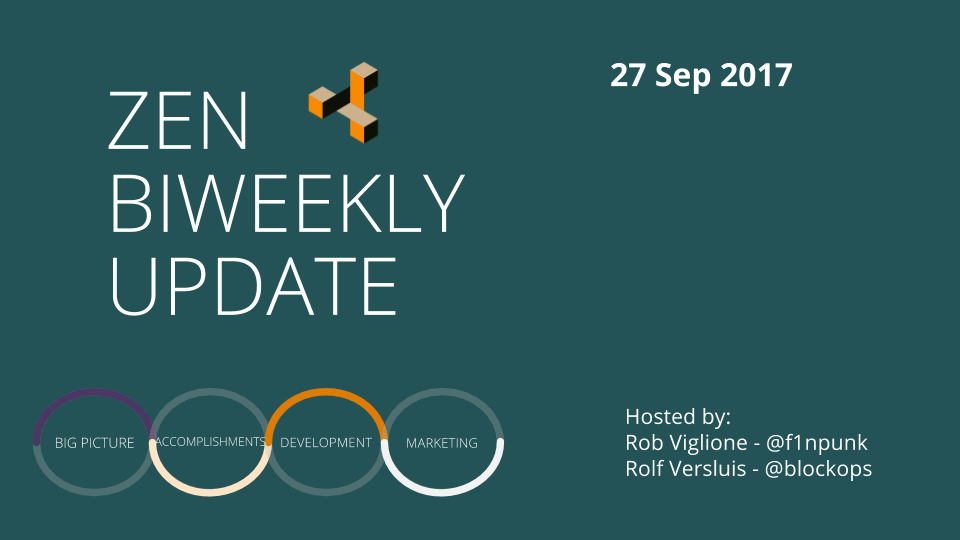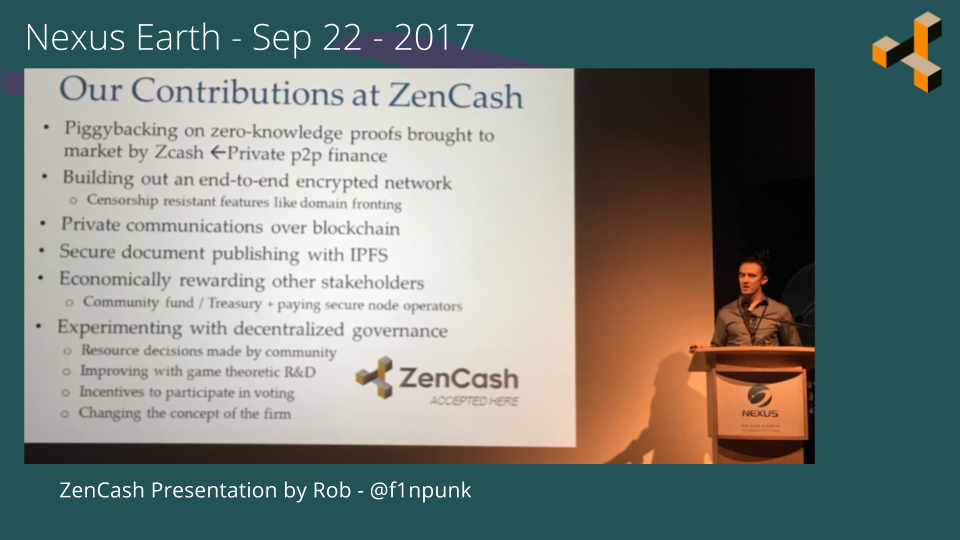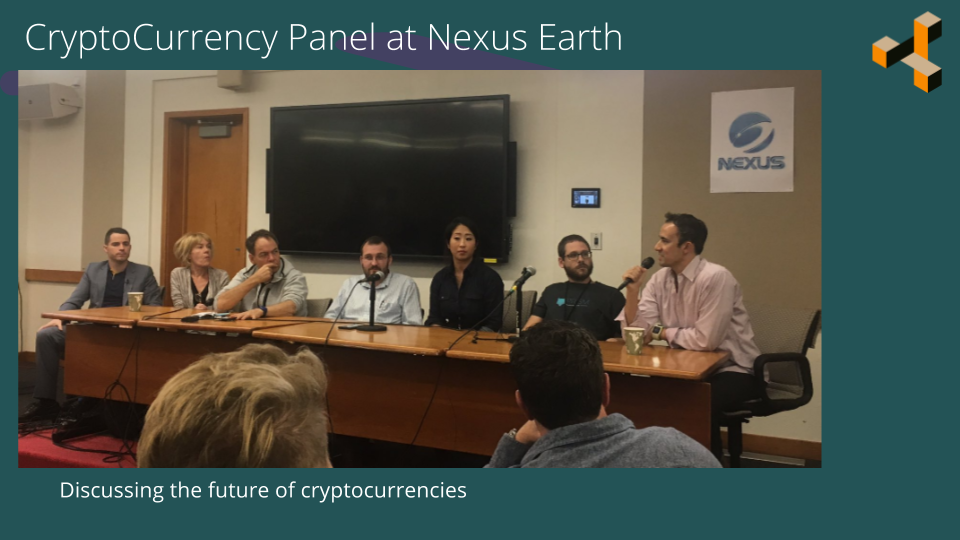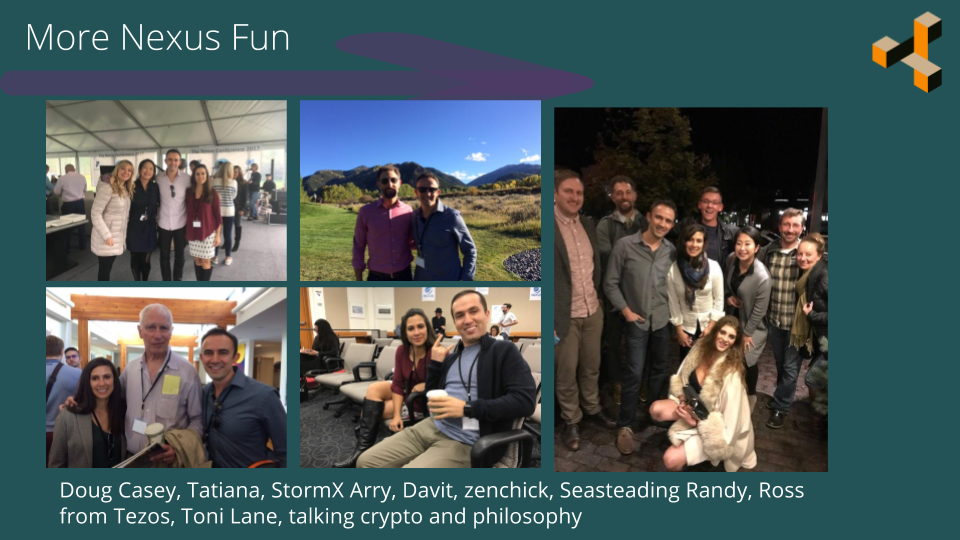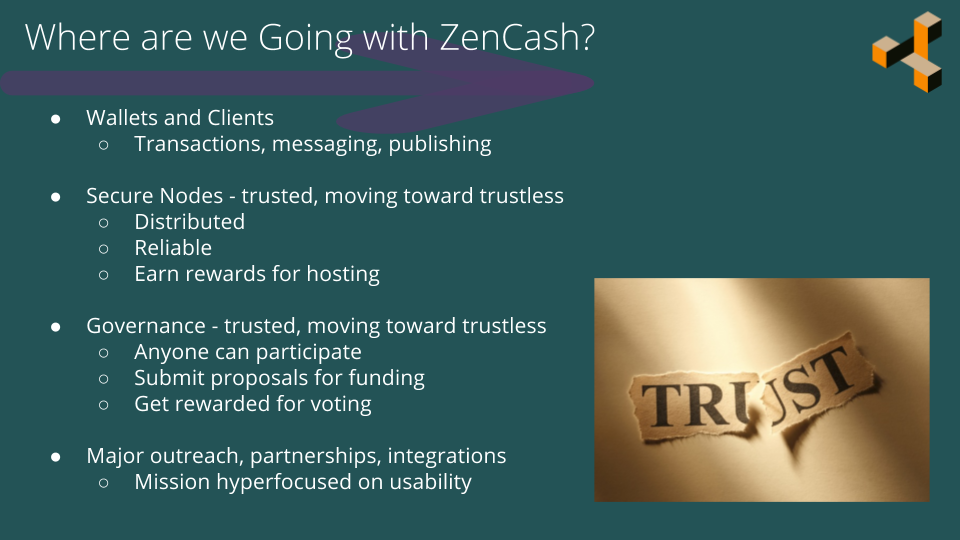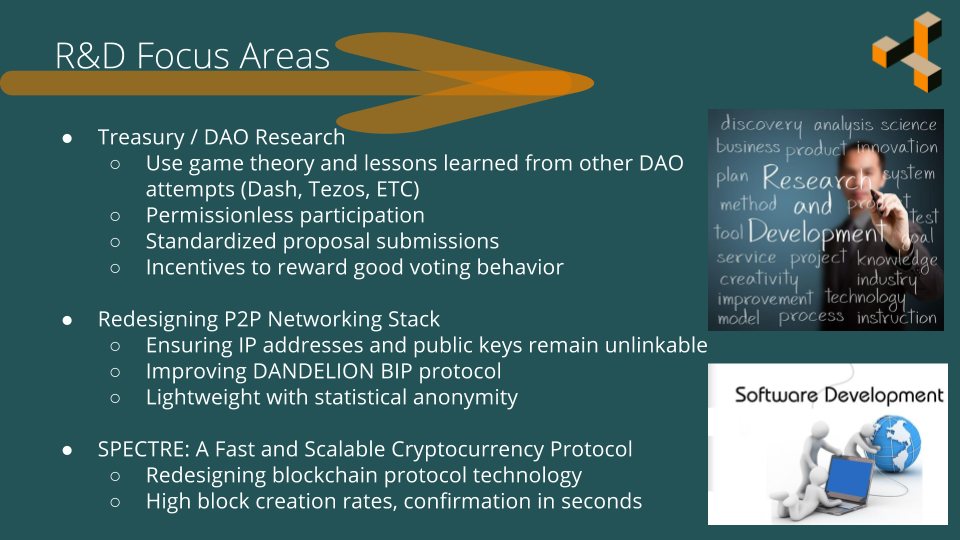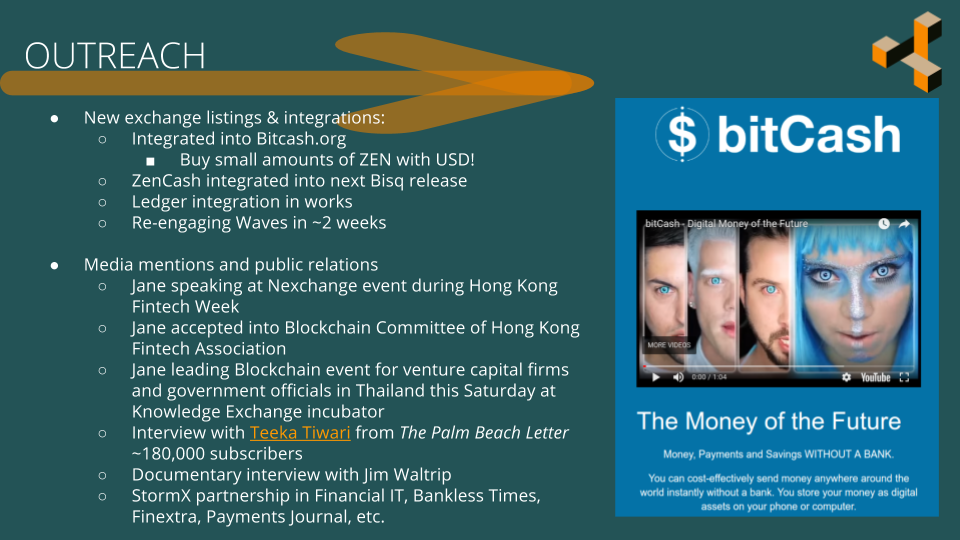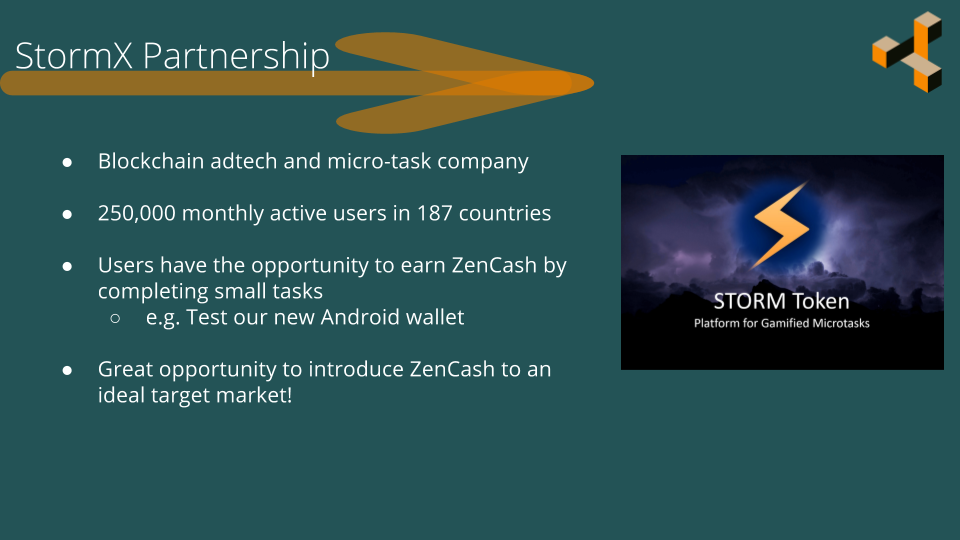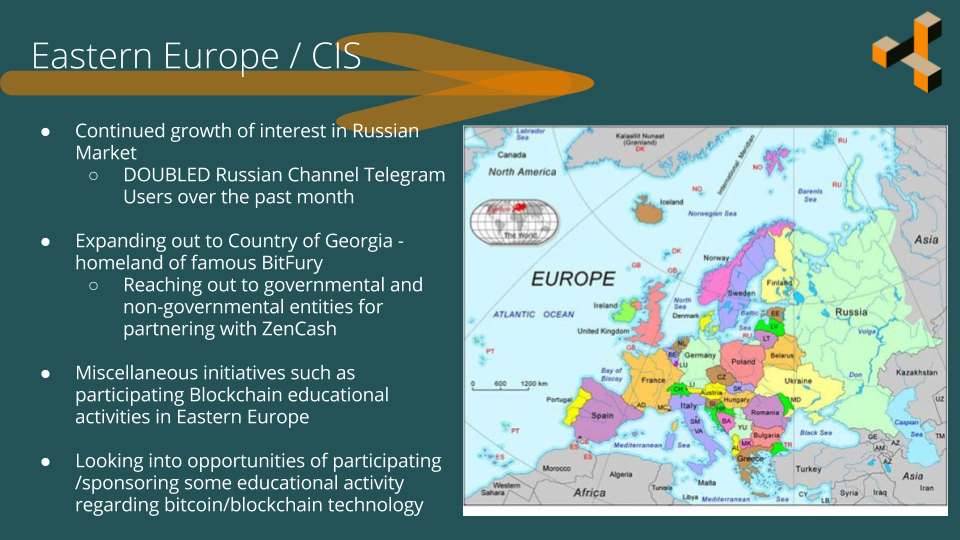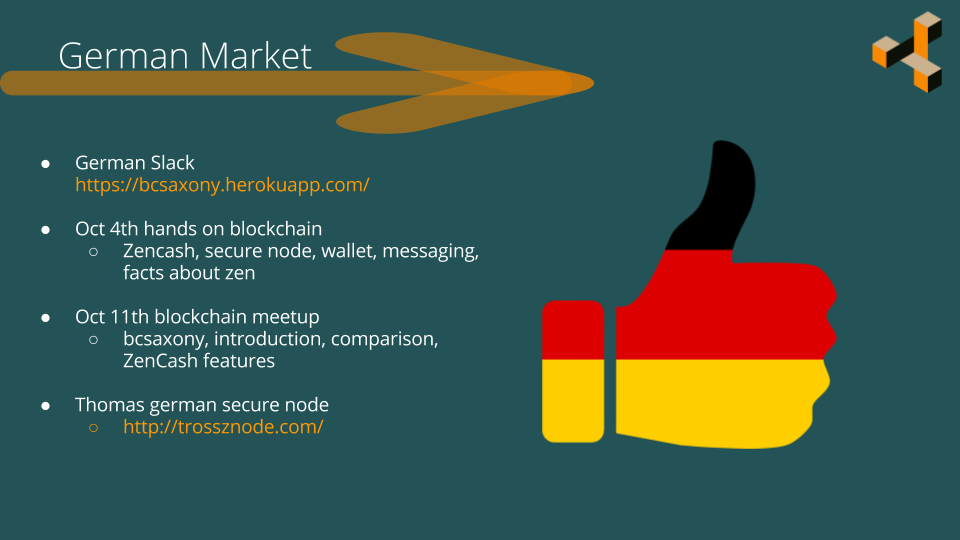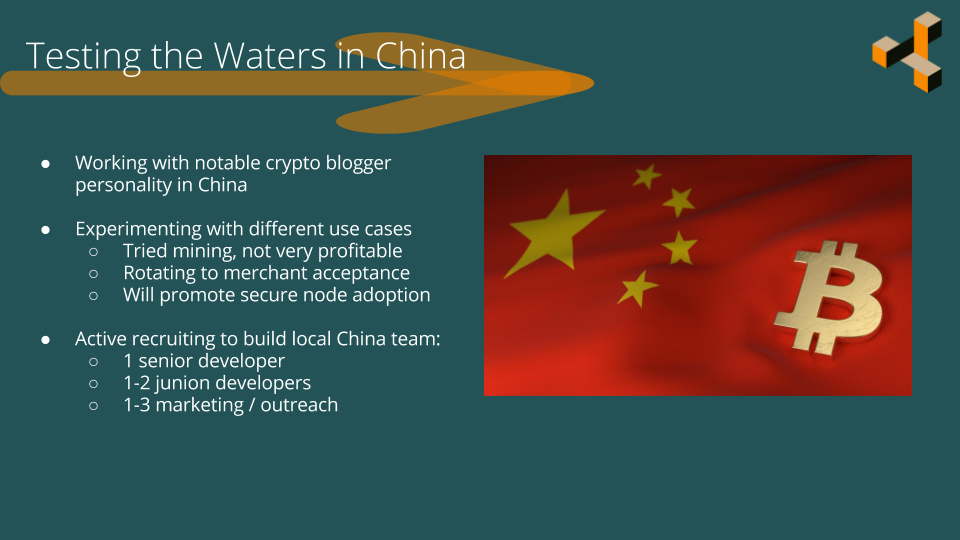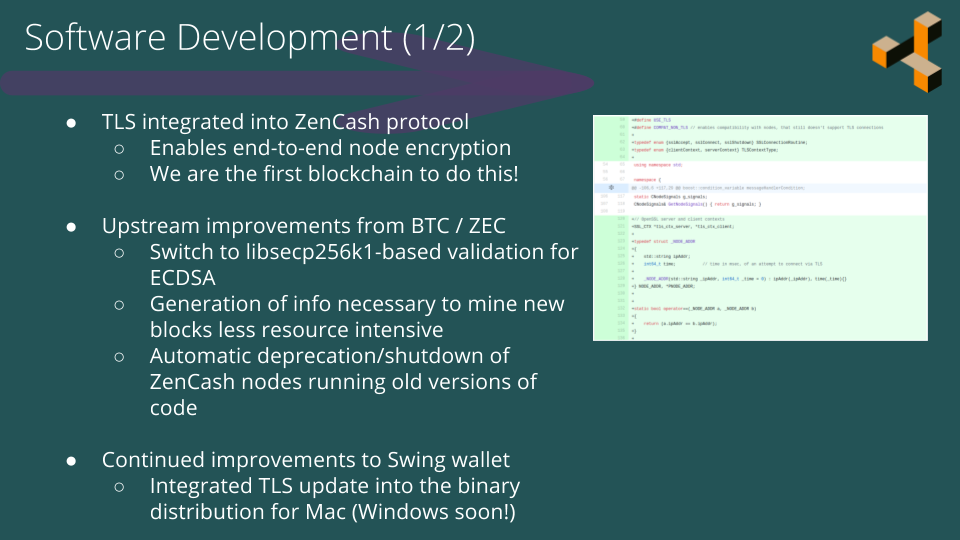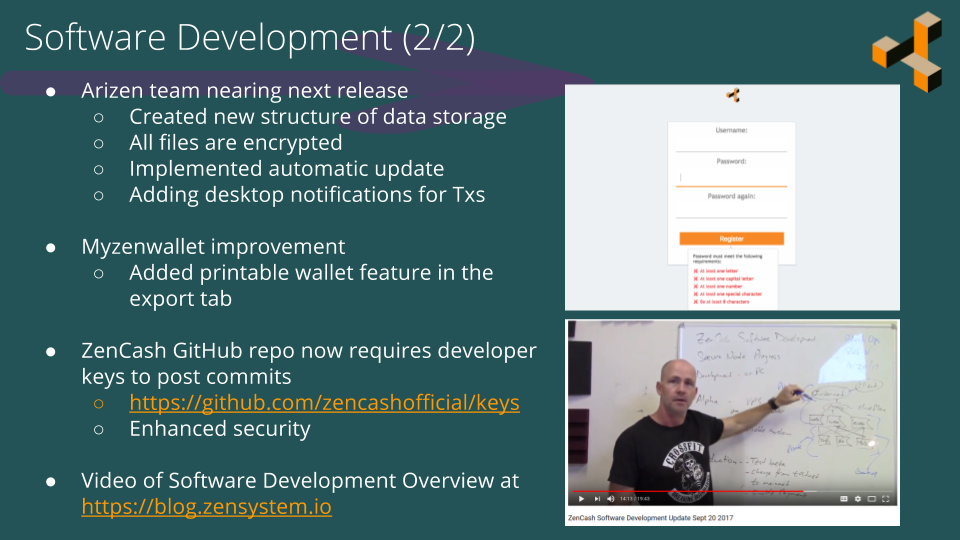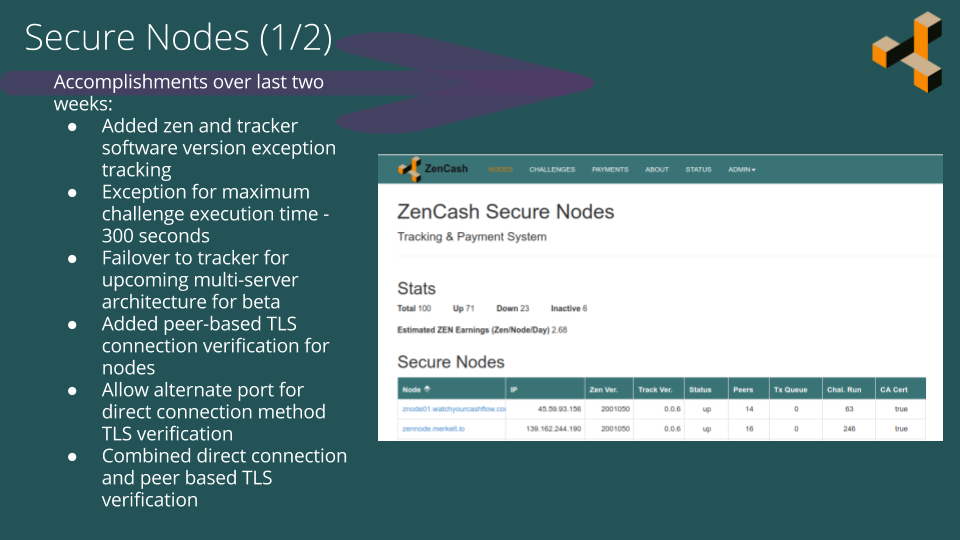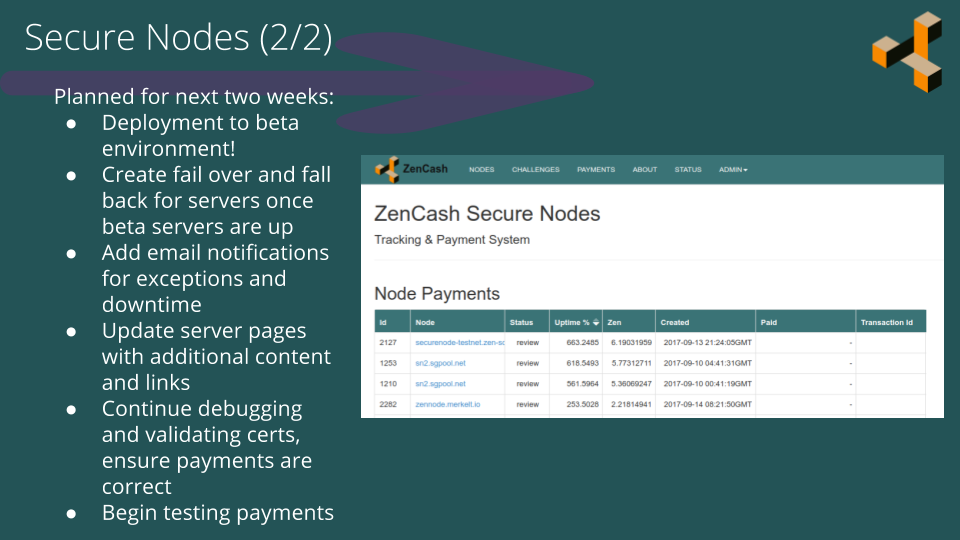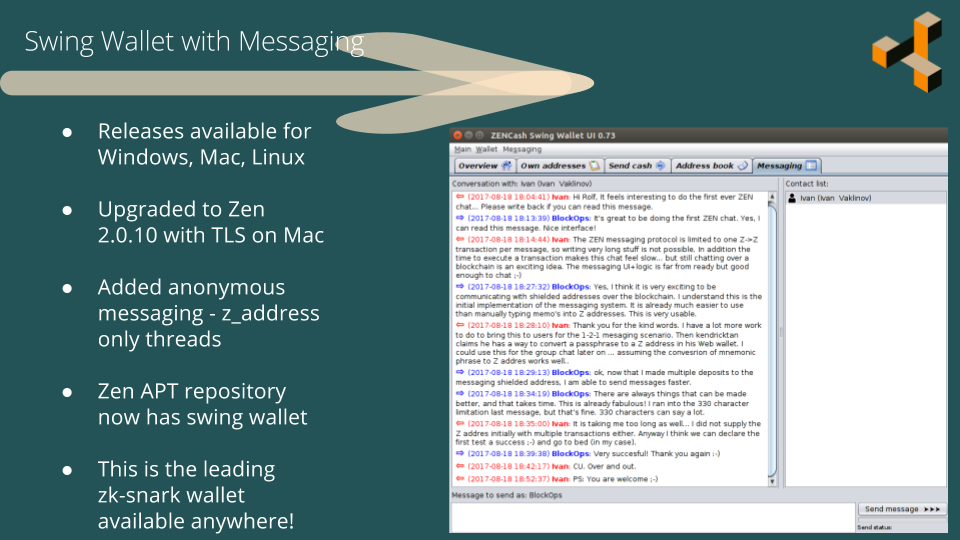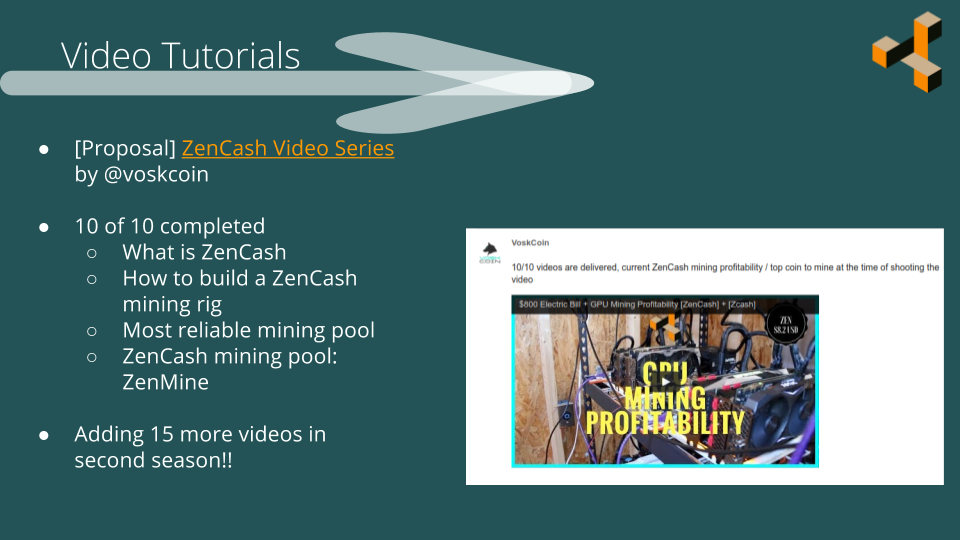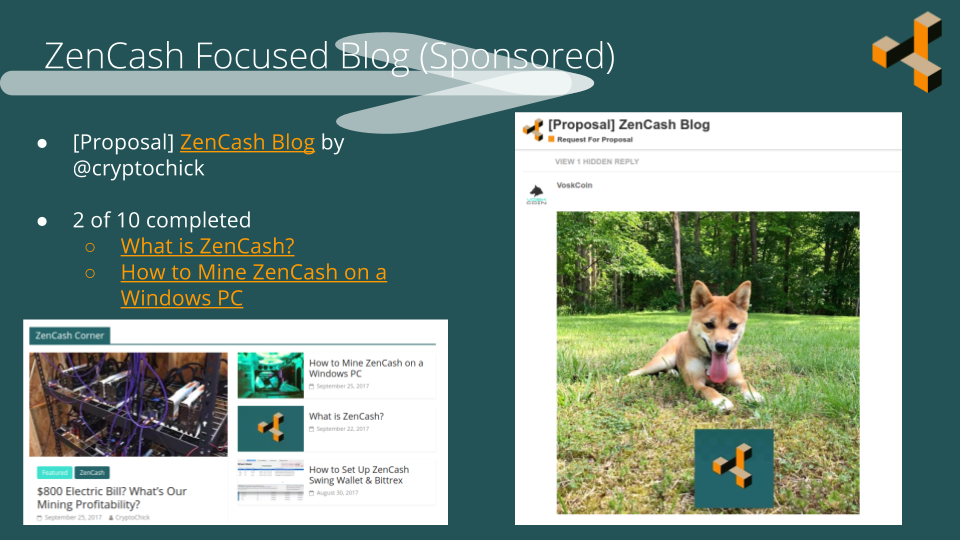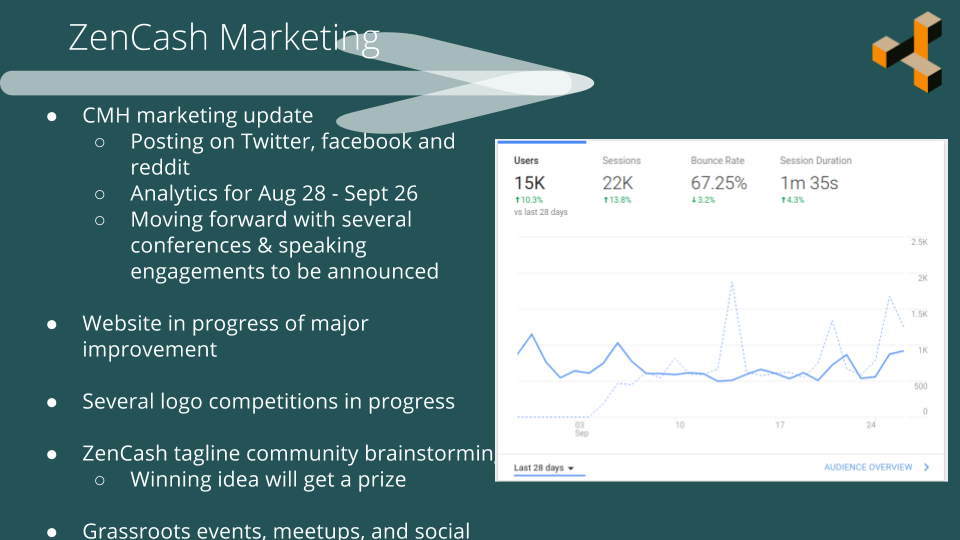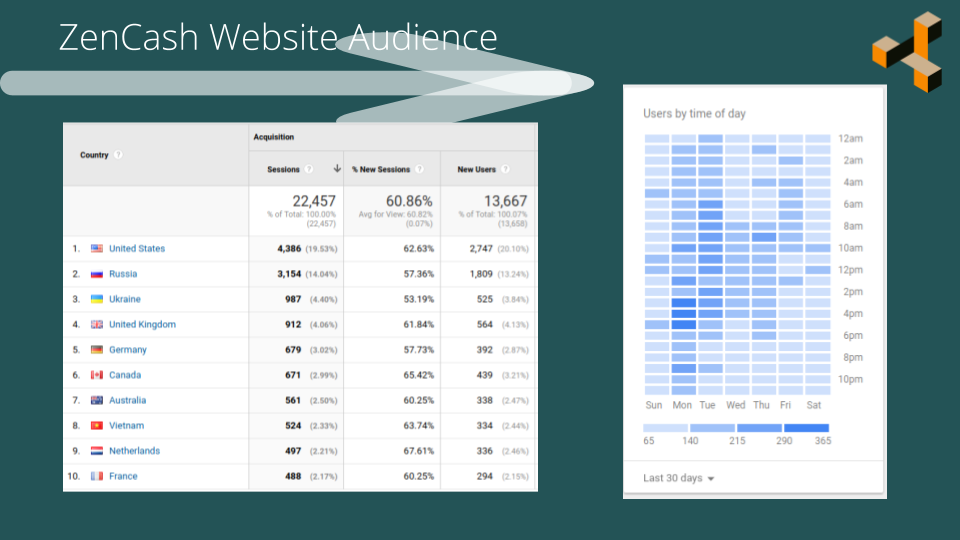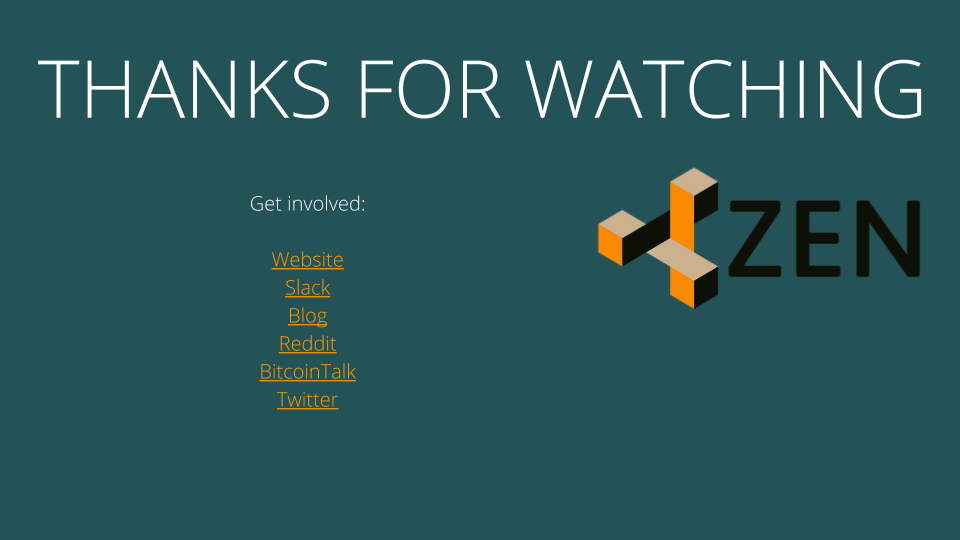 Link to the presentation on google
ZenCash
ZenCash is an exciting new cryptocurrency with a solid technological foundation, unique capabilities, an active and capable team, ongoing funding for improvements, and a large, positive, encouraging community.
It is available and trading now on Bittrex, Cryptopia, and Coss.io, has wallets available that implement the advanced private transaction and messaging capability, and has a strong roadmap.
The goal of ZenCash is to create a usable private cryptocurrency operating on a resilient system for people and businesses worldwide, enabling the daily use of private transactions, messaging, and publishing by people everywhere, all the time.
Reference:
ZenCash Website – https://www.horizen.io/
ZenCash Blog – https://blog.horizen.io
ZenCash Github – https://github.com/HorizenOfficial
ZenCash Forum – https://www.reddit.com/r/Horizen/
ZenCash Slack – https://www.horizen.io/invite/discord
ZenCash Twitter – https://twitter.com/horizenglobal
ZenCash Telegram – https://t.me/horizencommunity
ZenCash Discord – https://www.horizen.io/invite/discord
ZenCash on Bitcointalk – https://bitcointalk.org/index.php?topic=2047435.0
ZenCash IRC channel #zencash – join at https://kiwiirc.com/
ZenCash YouTube Channel – https://www.youtube.com/horizen
ZenCash Facebook Page – https://www.facebook.com/horizenglobal
ZenCash Blog on Medium – https://medium.com/horizen
Buy or Sell ZenCash
ZenCash on CoinMarketCap – https://coinmarketcap.com/currencies/horizen/