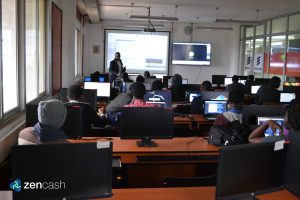 On June 8- 9, 2018, ZenCash hosted a two-day Blockchain Technology and Secure Node Training course for students at Strathmore University in Nairobi, Kenya. 
We were excited to see the kind of enthusiasm from the students! The maximum size of the class is 20, but 80 students signed up in just the first hour of announcing it! The course received so much interest we had to close registration early. For those of you who couldn't get a spot this time, don't worry, our passionate Zen training team hopes to lead more future classes in this region soon!
The Zen training team that organized and performed this course is made up of Arno Pfefferling, ZenCash Central European Lead; Hugh Ayara, ZenCash Country Representative of Kenya; and our support team: Peter Stewart, @ultimateblockage, Nathan Bode, and Andrew.  The course was made up of two parts: Arno led the first part on blockchain technology, and the rest of the team led the second part which included a step-by-step secure node setup training.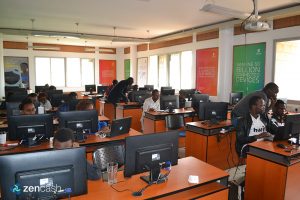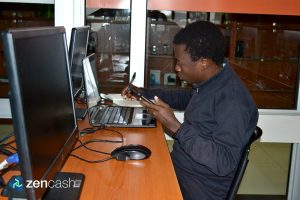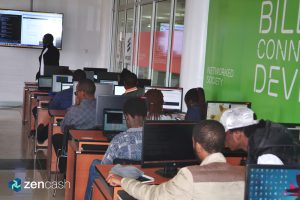 The students were very enthusiastic, and were eager to learn more about ZenCash and other cryptocurrencies in general!  In preparation for the course, the students were required to get their own SSH client onto their computers while the Zen training team provided fresh Ubuntu 18.04 LTS virtual machines for the students to log into.  Some students successfully downloaded the Zen testnet blockchain by the end of first day of training!  
The class made even more progress on the second day.  The Zen training team carried out demonstrations remotely via live video and guided the class through the following process of setting up a secure node:
How to send ZEN to a secure node from the Arizen wallet

Helping students follow the process of a transaction arriving on the explorer, the transaction being confirmed, and the transaction being included in a mined block.

How to register a secure node on the Zen testnet tracking website.

The team also shared more information about the system by outlining various parts of the tracking website and walking through what maintenance of a secure node looks like.

The course concluded  with a Q&A with some of the ZenCash developers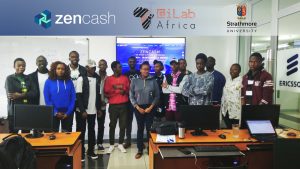 The training team received valuable feedback on the installation guide which will help improve future courses.  ZenCash's goal is to have more developers and enthusiasts in Africa, with the hopes that this can enable acceptance of blockchain solutions in that region.
ZenCash would like to thank the team and Strathmore University which made this course possible.  Stay tuned to hear about future blockchain and cryptocurrency-related courses from ZenCash!