The ZenHelp System is the global helpdesk for all ZenCash users.
It is the first 24/7 user support desk of its kind in the cryptocurrency industry.
Features
With a free account on ZenHelp, users can request support directly from the Zen team when they encounter any technical issues, bugs, feature requests, secure node payment issues, as well as answer any other questions about ZenCash.
ZenHelp runs on a ticketing system and users are able to track the progress of a ticket using the ZenHelp dashboard.
With access to a dedicated support team, users are assured to have their tickets responded to by real people, in real time.
Users will also have access to a digital knowledge base containing user manuals, video tutorials, and documentation for common requests from users.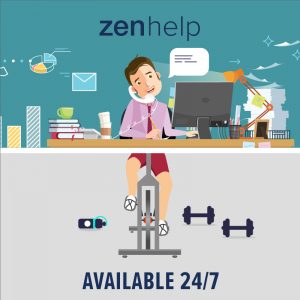 ZenHelp will be powered by Atlassian's Jira, an industry-leading helpdesk and project management system that will allow us to automate and trace all aspects of our support workflows, whilst also being able to easily escalate issues through to the appropriate team(s).

We are grateful that Atlassian have supported us through their Open Source licensing programme to deliver us the best tools to support our users. Atlassian is a supporter and believer of Open Source movement and projects like ZenCash.
Sign up to receive free support from the ZenCash team on ZenHelp .