XEEDA is the world's first cryptocurrency hardware wallet accessible by smartphone, and ZenCash will be integrated as an initial launched coin!
XEEDA is the simple, secure and convenient way to access, exchange and manage your Zen from your smartphone.  It is a cryptocurrency hardware that built on top of robust security features designed to access your Zen anywhere, anytime!
Using your fingerprint, you'll be able to access and exchange many cryptocurrencies, including ZenCash, all from the convenience of your phone with just the touch of your fingertips! 
Many current cryptocurrency wallets are not secure and can easily get hacked.  XEEDA is the first and only hardware wallet you can access securely on your smartphone with your fingerprint. Your cryptographic digital access keys are stored in a secure hardware device that is tamper-proof and hack-proof. 
XEEDA is supported on iOS and Android devices.  The app utilizes biometric scanners for security. Simply plug the device into the bottom of your smartphone, scan your fingerprint, and access your XEEDA app.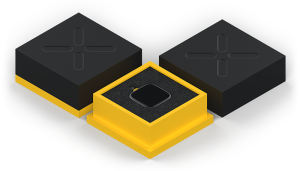 Preorders for Xeeda will start in May 2018, with the first batches shipping out between August and October.