Thank you all for an amazing year!
2019 was a non-stop rollercoaster of awesome for our project. We reached several major project milestones. Some of the milestones we reached include Horizen Sidechains alpha, the Horizen Whitepaper 2.0, and thanks to our amazing community members sharing our project, we reached over 200,000 community members across our social platforms!
2019 Community and Network Growth
The growth and changes we made this year were all possible because of our amazing and supportive community. Thank you all for being a part of our project. Some of the things we are most excited about are our team growth, community engagement, and node network growth!


The following charts show some of our highest growth.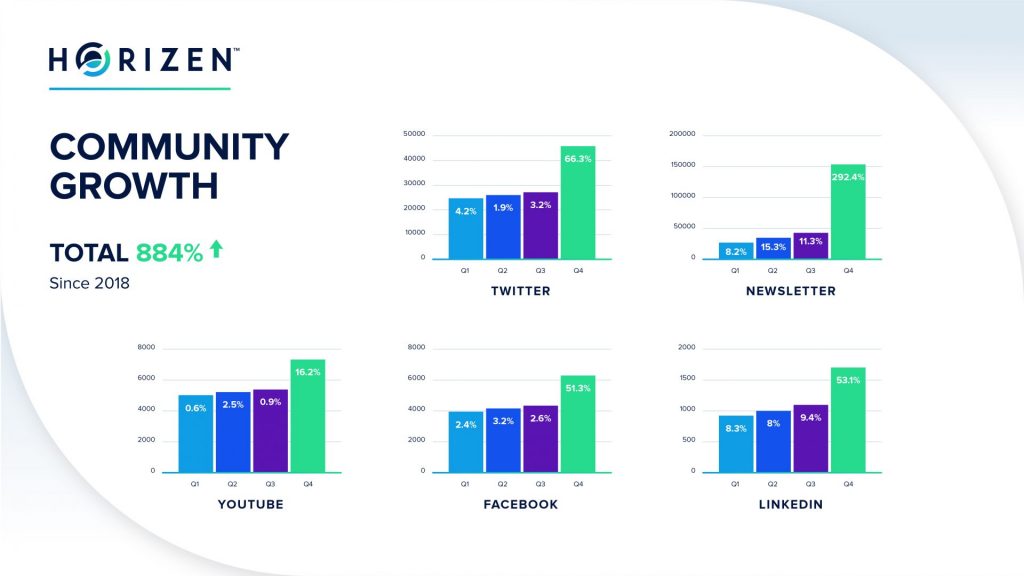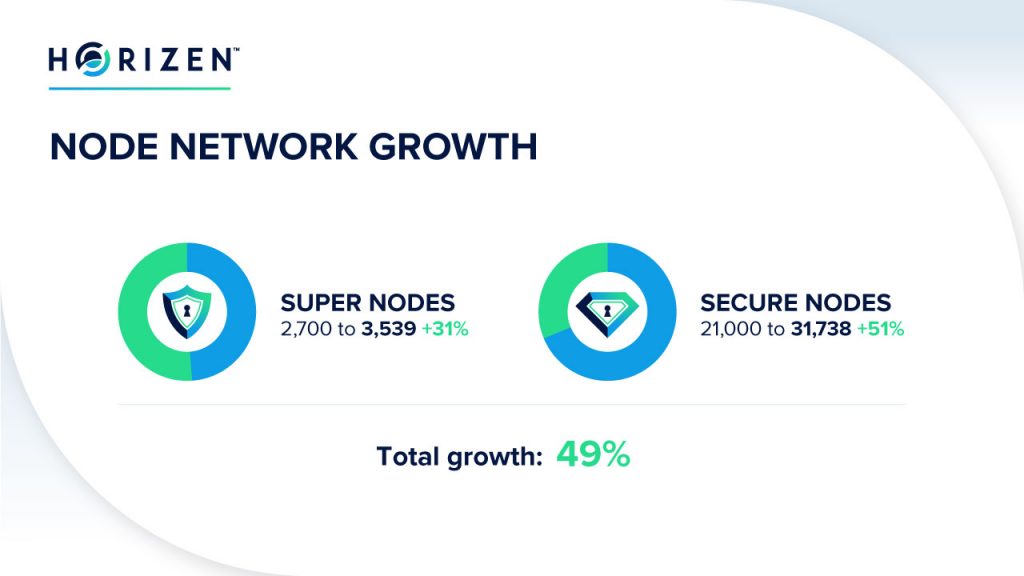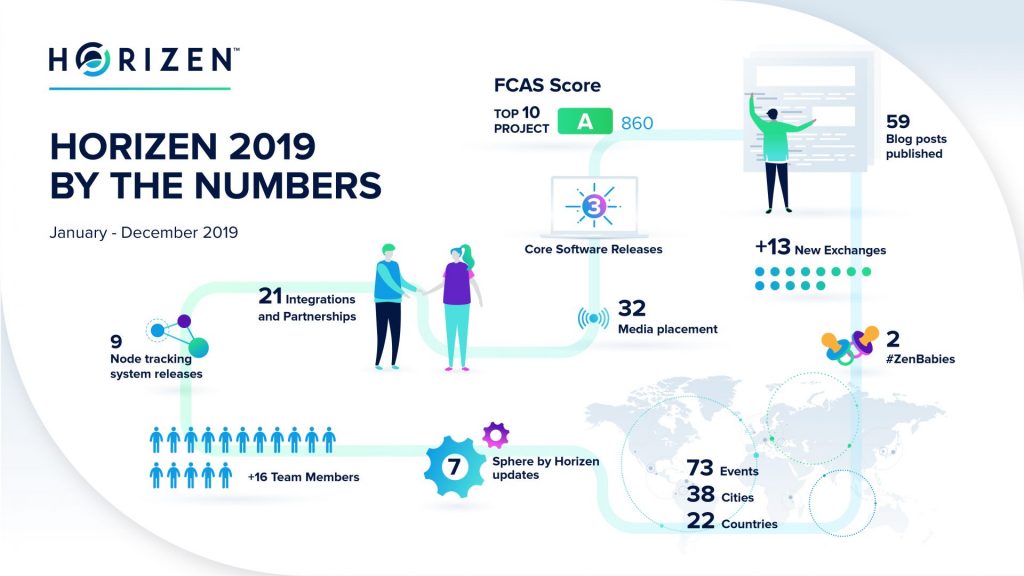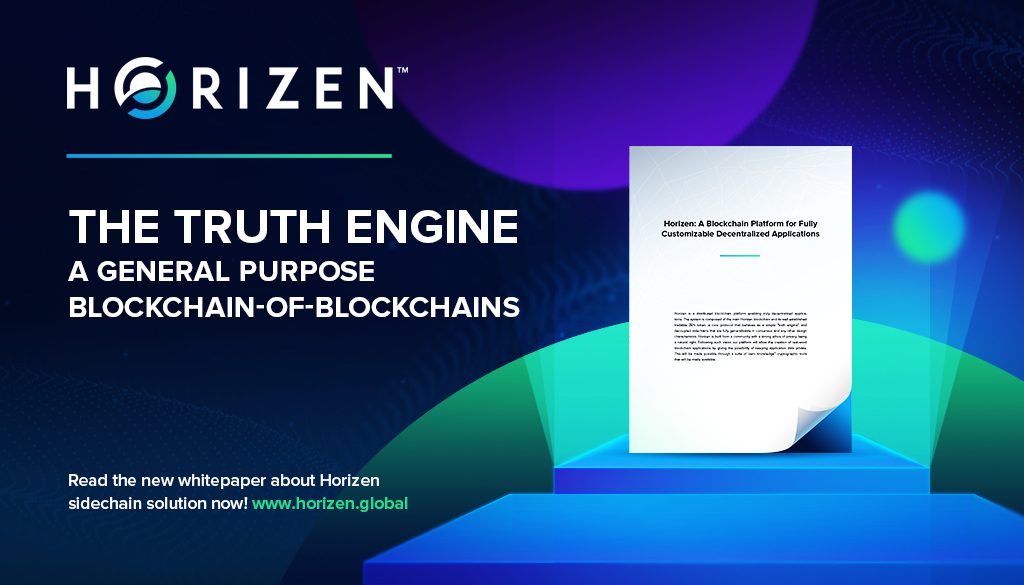 Horizen Sidechains Alpha
Cross-chain Transfer Protocol
This year we delivered a vital piece to our ecosystem. Horizen Sidechains increase the scalability, functionality, and usability of our project.
Our team worked hard to develop a unique sidechain model that leverages cross-chain transfer protocol (CCTP). Our engineering team designed CCTP after many months of development and testing, and it can't be found in any other project! The protocol will enable the backward transfer of coins from sidechains to the mainchain. Additionally, our sidechains use our Decoupled Consensus approach, which allows our sidechains to be language and protocol agnostic. CCTP and Decoupled Consensus combined allow developers and businesses alike to create for any possible use case they can imagine!
The Horizen team welcomed 15 incredibly talented new members to the engineering team in 2019 to make this monumental milestone happen. The expertise of our new members ranges from cryptologic algorithms, Java, Python, and object-oriented programming!
We were able to expand our project vision via our technology breakthrough. This expansion was the catalyst for the Horizen Whitepaper 2.0, a brand new whitepaper that reflects how far we've come since 2017 and is a better reflection of our project now.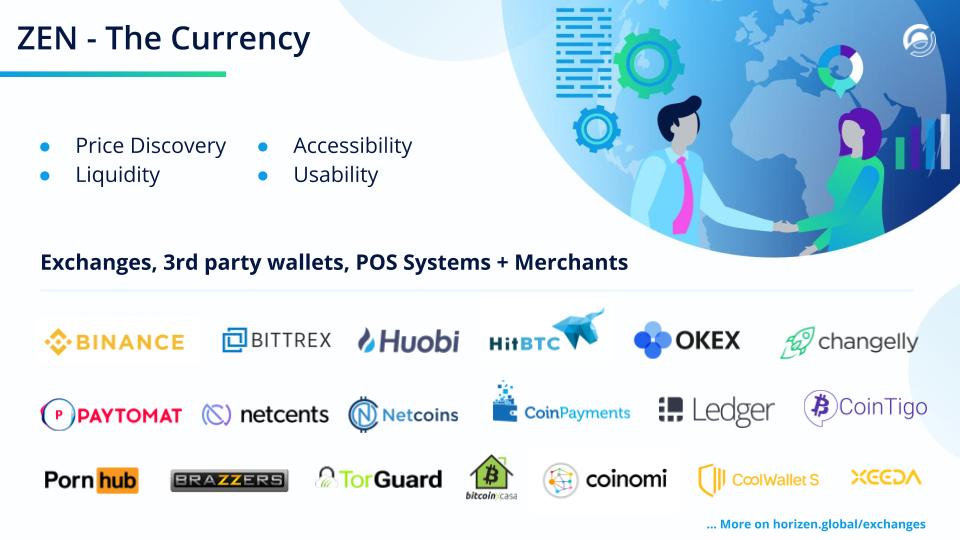 Our team increased the usability of ZEN through the continuous improvement of our products like:
Horizen Node Tracking System
Core code framework updates
In 2019 we released four major core updates, four major updates to the Horizen Node Tracking System, and two major updates to Sphere by Horizen! The Sphere by Horizen updates improved wallet functionality for everyday users through more user-friendly design and for node operators through features like batch withdrawal/batch split functionalities!
Our Business Development team worked hard to make sure more people from around the globe can access to ZEN more easily. Thanks to their hard work, 13 new exchanges added ZEN in 2019, including additional trading pairs on Bittrex, BC Bitcoin, and CryptoFacil.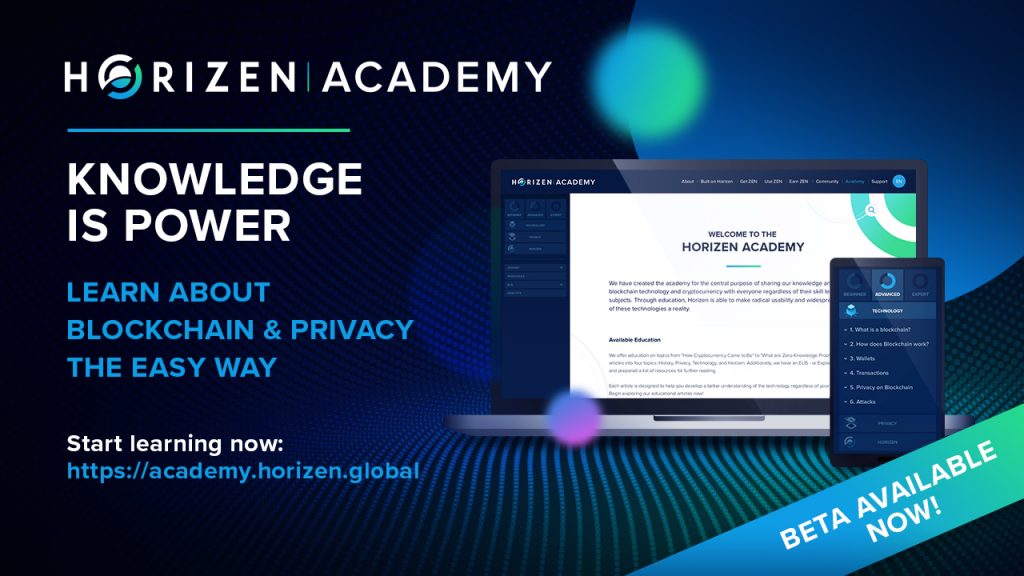 In addition, the team increased everyday usability through community-focused products like our new educational platform, Horizen Academy. The academy is a free resource for anyone to learn more about blockchain, cryptocurrency, privacy, and our project. The academy comes in three difficulty levels: Beginner, Intermediate, and Advanced. So, anybody can learn or refresh their knowledge.
Nearly 15,000 people have learned about blockchain and cryptocurrency on the Horizen Academy since its release, with massive growth since October! Our Beginner Section is our most popular currently, with each visitor reading an average of 3 articles per visit to the academy. We are excited that the platform is helping teach people of all expertise levels about these technologies.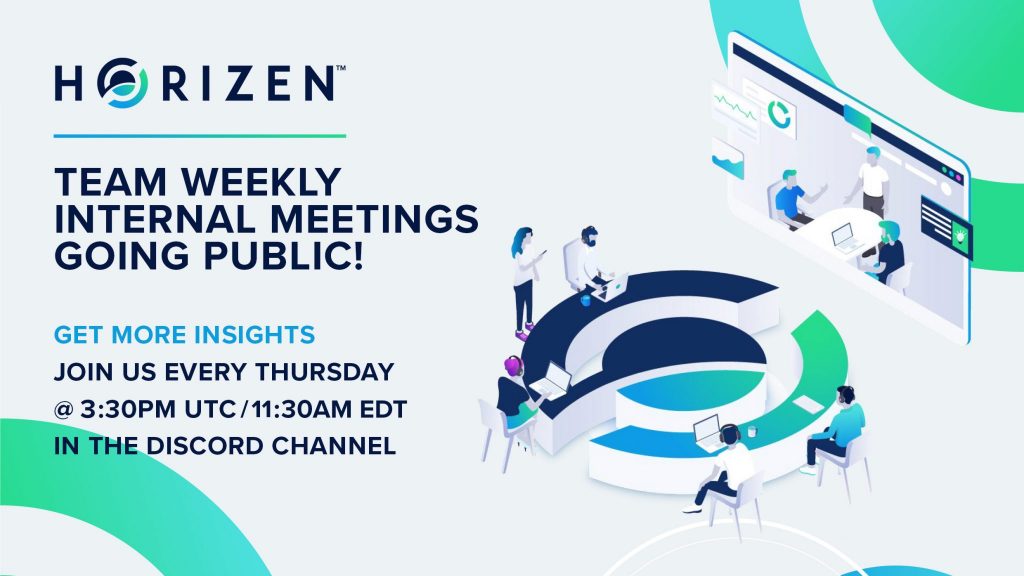 As a community-based project, we work hard to increase transparency in every aspect of our day to day operations. This year we increased our transparency by 4x by moving to weekly public team calls instead of a monthly live update! Our new weekly insiders are open to everyone and feature a live Q&A and you can chat with everyone on the team during the call!
The team also made some large internal communication changes. Team conversations can now be found in public discord channels like Marketing Chat, Dev chat, and more! Join our channels to see how the team communicates with one another, give us feedback, ask questions, or just to chat with us! We encourage open discourse between our community and our team.
This year our team focused heavily on making the Horizen an even more inclusive environment through open feedback channels like our Community Survey. The survey was shared across all social media channels and received over 100 responses. We have improved our community growth efforts and continue to improve our wallets thanks to the information we received. We appreciate everyone who took the time to give us such valuable feedback!
We celebrated our 2nd anniversary in May 2019 and as a fun way to this major milestone, the Horizen community and team put together a video. We received over 30 different videos from fans and team members! It was great to see many of our team members and community members come together to wish everyone a happy anniversary for our project.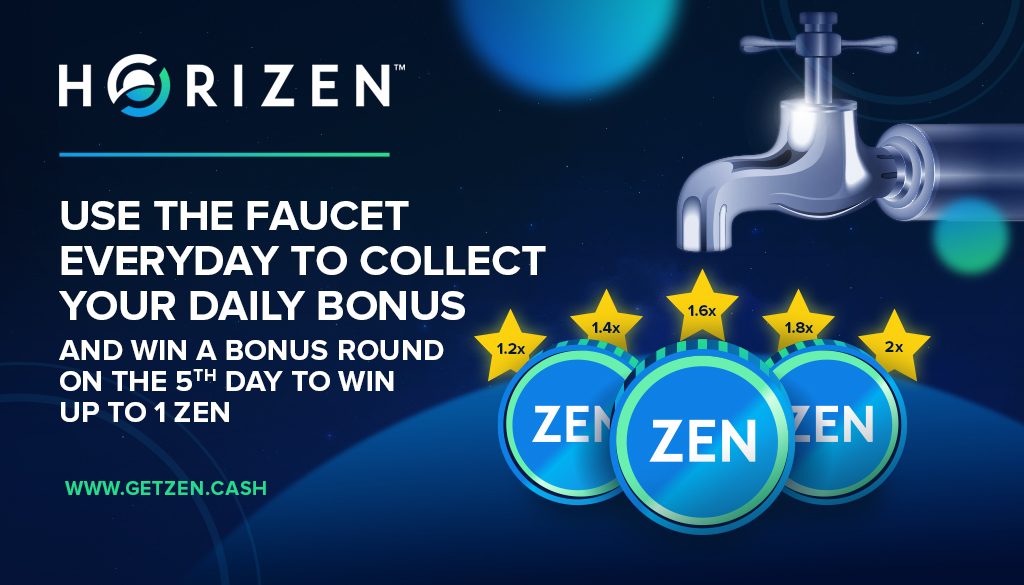 This year our biggest growth effort and channel used to increase inclusivity were the changes to the Horizen Faucet.
The new gamified faucet increases bonuses for daily reward claiming and inviting friends to try the faucet (so, be sure to share it with all of your friends to increase your bonuses).
The faucet changes helped to increase our growth by over 174% and our engagement by 187%.
The faucet provides everyone with a risk-free way to learn how to use our products and try cryptocurrency for the first time.
We want to thank our community for making our 2019 our best year yet! We are so excited to see what 2020 brings us. Stay tuned on Twitter, Facebook, and Discord for the coming updates!
Read the Full Quarterly Reviews: Q1 Review | Q2 Review | Q3 Review | Q4 Review