It is now the end of the second quarter of 2019 and the seeds of preparation and positioning planted by our team have begun to sprout. The project is closing in on the release of our Sidechain SDK, the Horizen Academy is taking off, and both the team and community are growing. The 'Year of Delivery' is in full swing.
Highlights
Thanks to our hardworking, brilliant core development team our project is blazing ahead on some of our largest releases to date. 
Engineering
The Dev team made significant progress on Horizen sidechains this quarter. The team discovered a way to likely enhance the performance of our sidechains. With an expected alpha release in Q3, this project enables enterprises and small businesses alike the opportunity to build blockchain-based applications on top of our robust, secure infrastructure; driving mainstream market adoption of blockchain technology and ZEN. This is a great opportunity for our community as well. The model will bring new income potential for our node operators.   
Our flagship app, Sphere by Horizen, received two upgrades adding new features such as Ledger seed phrase restore and user console. Additionally, there are two additional upcoming features we are very excited about:  batch withdrawal and batch split,  import of Arizen and Swing wallets. These new features are currently under testing and we hope to add them to our next Sphere release .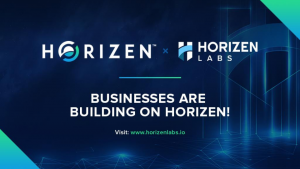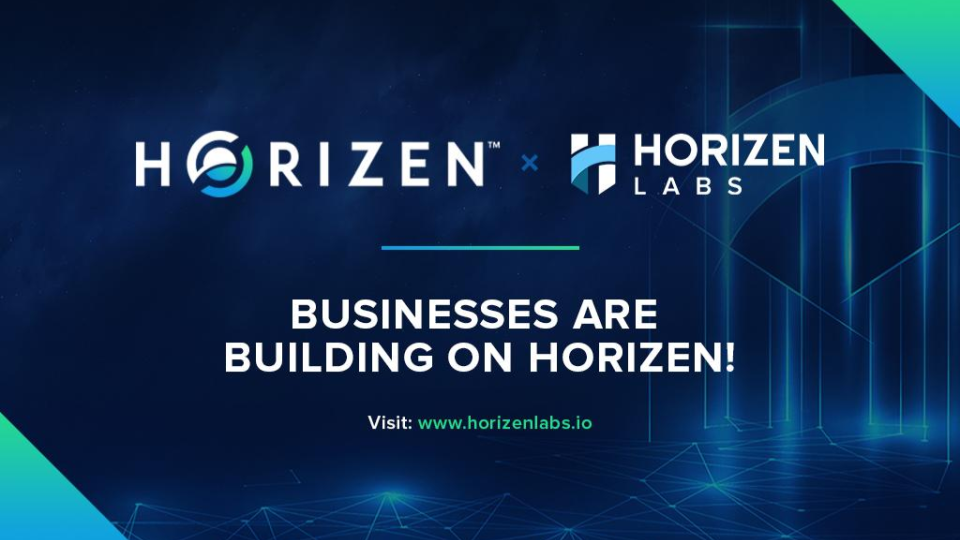 Business Development
Our Business Development team further drove market adoption by adding ZEN to three new exchanges including Coinvest.
We have established a strategic partnership with Horizen Labs. Horizen Labs is an independent blockchain technology company that enables developers and businesses to launch product and service-specific sidechain deployment tools on top of Horizen's public infrastructure. This partnership is a major milestone for our project, and we are excited to welcome more companies onto the sidechain as we move closer to the release.
You can see some of our great press coverage from our partners here.
Marketing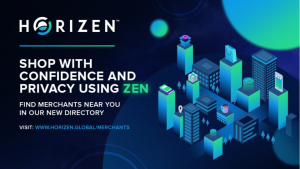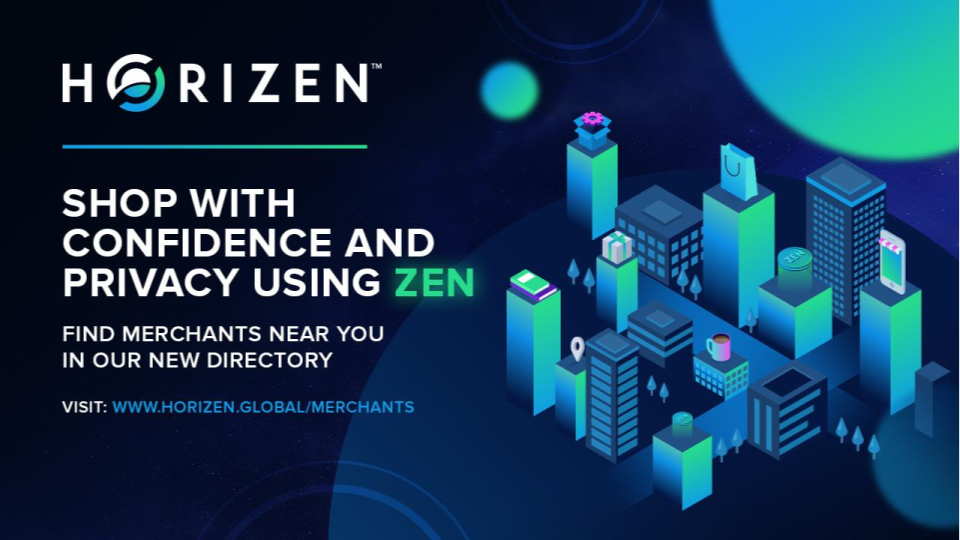 Horizen team members received media coverage from many sources this quarter. It's exciting to see our team recognized as thought leaders in blockchain and cryptocurrency. Rob Viglione our co-founder was featured on sites like Nasdaq, Investing.com, and BlockTV. Our team also interviewed on Proof of Love Cast, Beards and Bitcoins, and more. See the list of featured articles and interviews below. 
To help drive the usability of  ZEN as a currency in the real world, we released the new merchant directory. This directory makes it easier than ever for our users to find businesses that accept ZEN. 
To provide our community with a quick, easy way to get the latest updates, we created the Horizen Live Stream Recap featuring our Country Manager, Angie Villarreal. The videos are short recaps of the monthly live stream each month and help our community stay up to date on Horizen, even if they are busy. 
The marketing team wasn't the only one adding new content for the community. Horizen Country Manager, Jonas Rubel, added more content to the Horizen Academy. The latest content extends the expert level content available to our users. The most popular article is ZenChat for experts. This article goes more in-depth into the technical aspects of our privacy-based chat application. 
Horizen Progress Report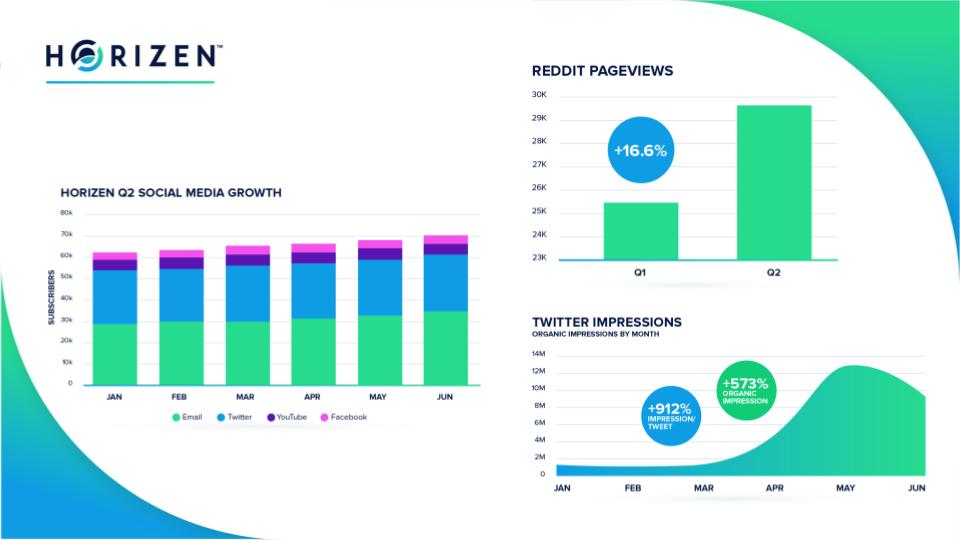 Horizen's ecosystem received upgrades to many of our existing applications. The releases increased functionality, security, and usability across our suite of products. The updates include:
Horizen Community
On the community side, we recently saw steady growth in our communities. Our largest increases were seen on Twitter. New community members are joining us and we want to give a huge shout out to our community volunteers who have contributed to the project in different ways and helped our new community members.
Want to see more of our Q2 accomplishments? Expand the full list below 
TECHNOLOGY
NEW EXCHANGE LISTINGS
ZEN listed on

Coinvest 

ZEN listed on Criptofacil

ZEN listed on Blox.io

ZEN listed on Beaxy
PARTNERSHIPS & INTEGRATIONS
NEW TEAM MEMBERS
Guiseppe Fusco – Java Developer 

Daniele Di Benedetto – Java Developer
MARKETING
OTHER ACCOMPLISHMENTS
MEDIA COVERAGE
BLOCKTV

(April 11, 2019)

Power Blocks: The Preponderance of Privacy 

Investing.com

(April 16, 2019)

As Crypto Rebounds, XBT Provider Launches XRP And Litecoin Derivatives

97.85M UVMs

Proof of Lovecast

(April 24, 2019)

Crypto Family Life with Rob and Rosario of Horizen

Crypto Beadles

(May 3, 2019)

Interview with Rob Viglione of Horizen

Nasdaq

(May 30, 2019)

Insights from a Military Officer: How Cryptocurrency Holds the Key to Stabilization in Afghanistan

13.16M UVMs

Beards and Bitcoins Podcast

(May 31, 2019)

Privacy Matters with Rowan Stone of Horizen and Horizen Labs

Trader Cobb Podcast

(June 14, 2019)

Bridging the Gap with Horizen
Horizen Around the Globe

The Horizen team didn't slow. We attended over 18 events in 12 different countries.
Don't see your country or city on the map/list? Help bring Zen into your city and organize a local event! Contact us and find out how we can work together to make this happen!