We were excited to join Consensus in Austin, Texas this year as a sponsor. Connecting with our community, partners, and other projects in Web3, was incredibly rewarding and educational for our team.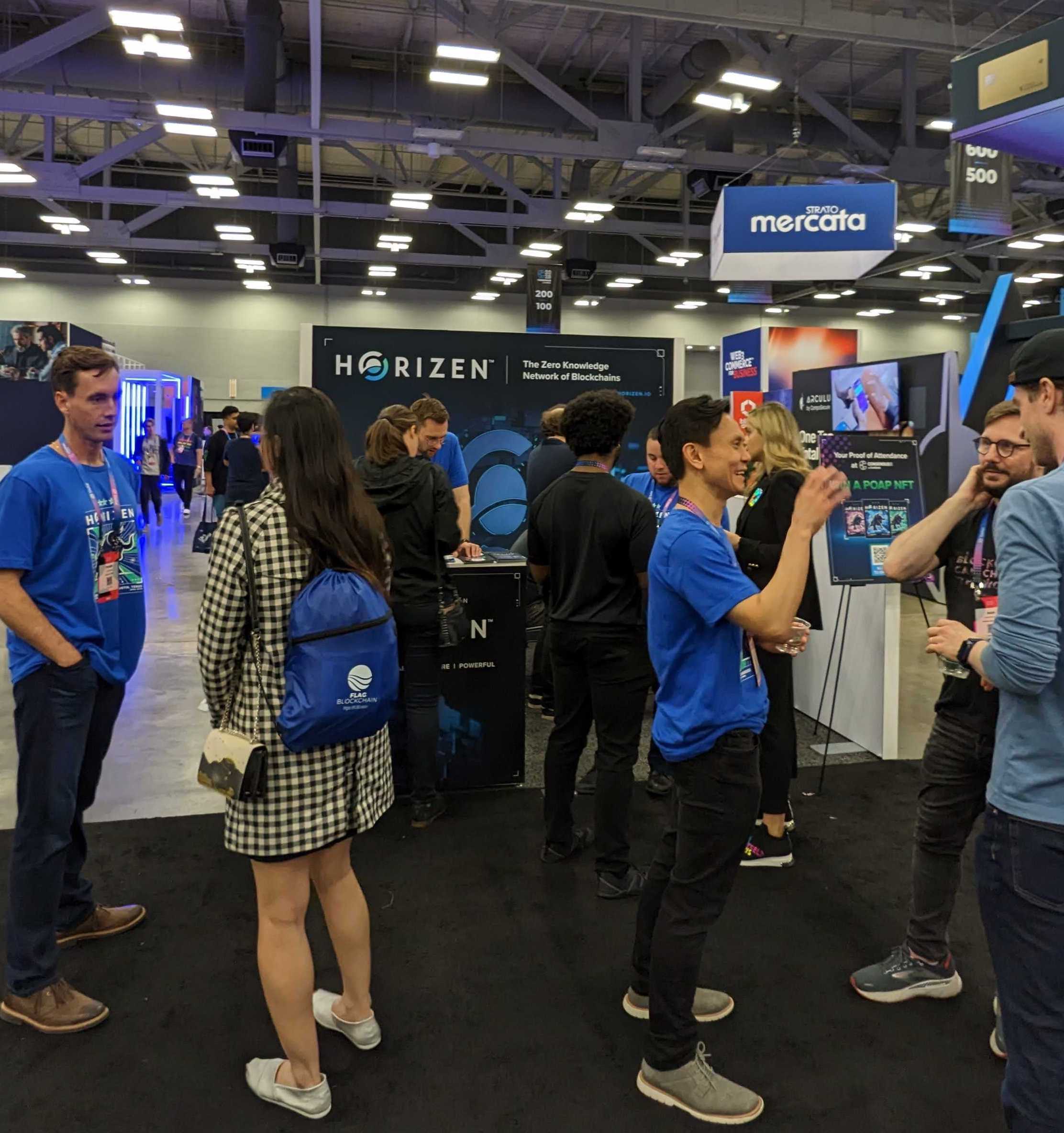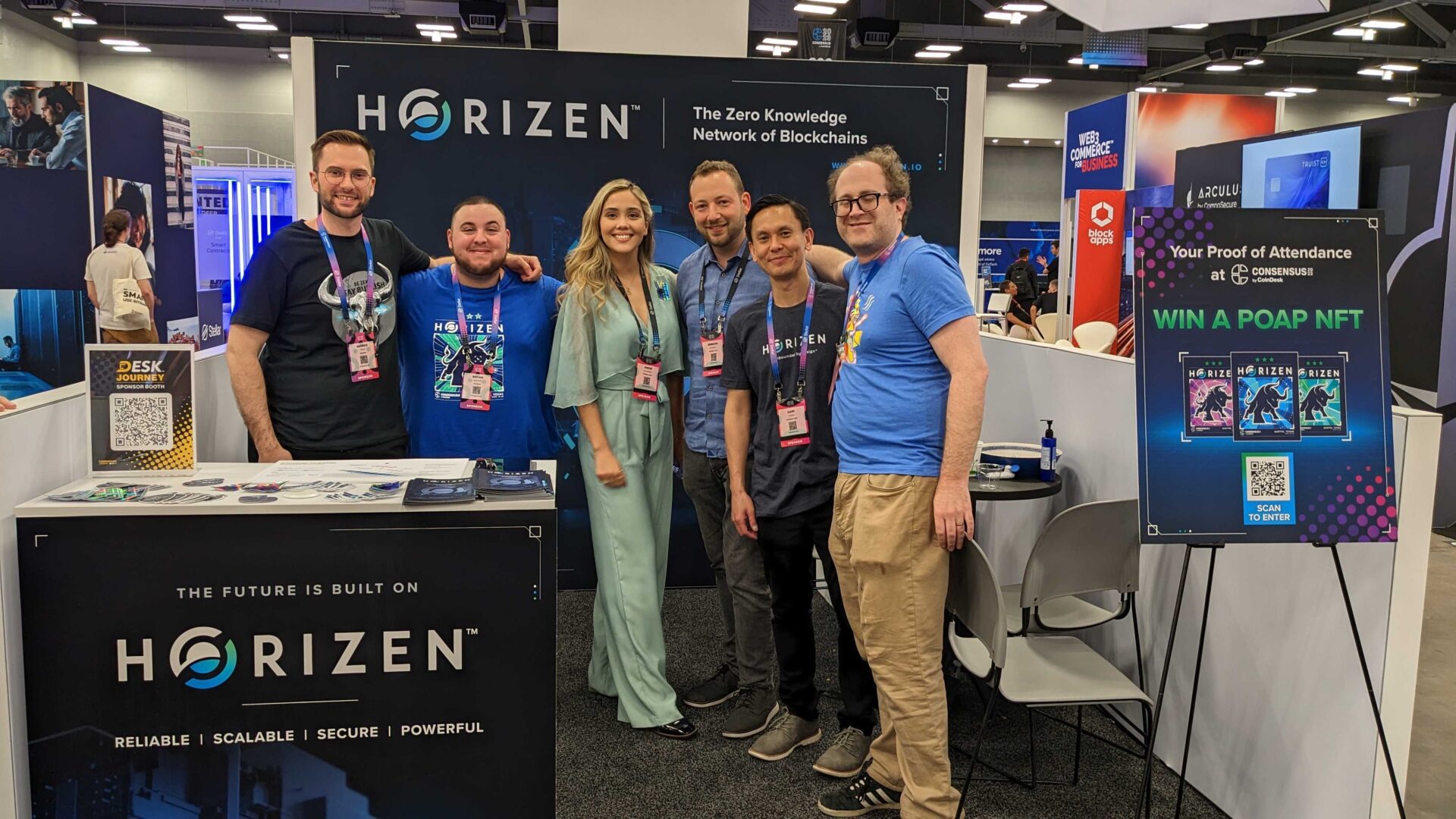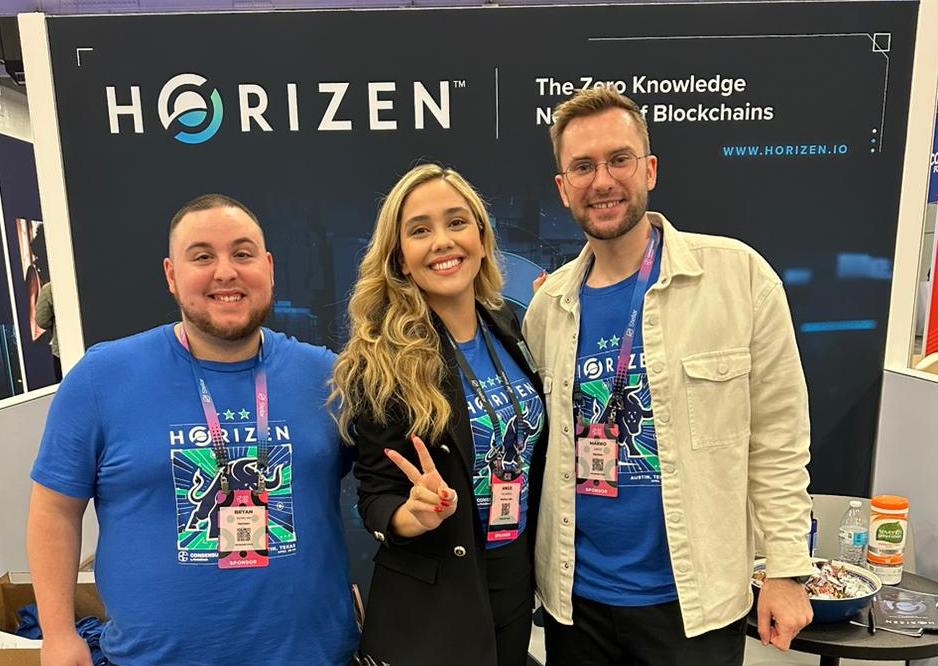 This year, we showcased all that is new with the Horizen ecosystem and some of the various projects we are working on. The main focus of discussions was around our EVM-compatible sidechain, EON, which just recently launched onto the permanent public testnet, Gobi, our innovations around zero-knowledge technology, and our focus on education and documentation with our Horizen Academy, EON documentation, and more!
Horizen Presentations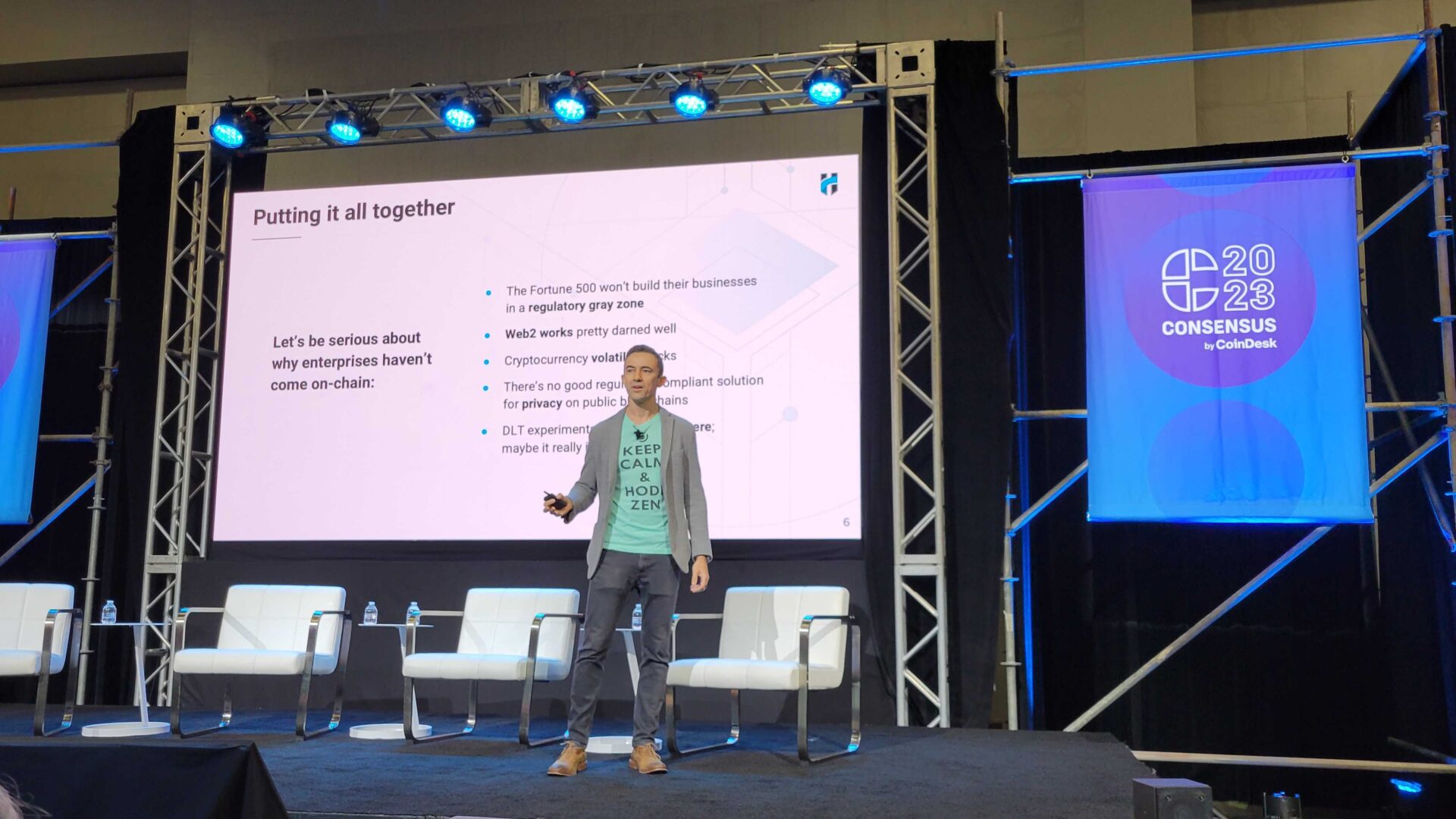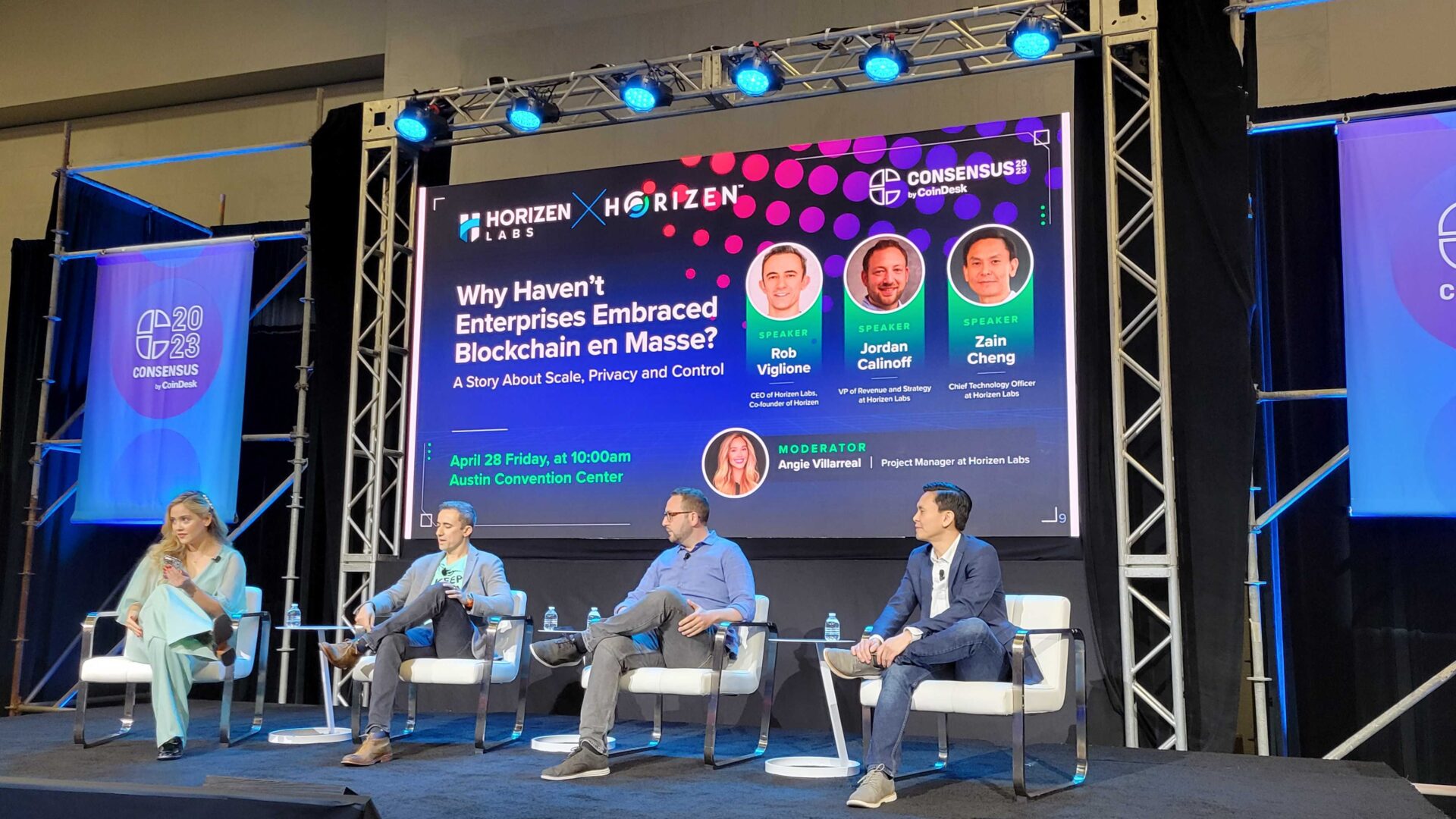 The Co-Founder of Horizen and Horizen Labs, Rob Viglione, led a presentation on Why Enterprises Haven't Embraced Blockchain En Masse. The presentation focused on scale, privacy, and control on the final day of Consensus. After his talk, Rob was joined by Zain Cheng, CTO of Horizen Labs, and Jordan Calinoff, VP of Strategy and Revenue at Horizen Labs for a panel discussion moderated by Angie Villarreal, Project Manager at Horizen Labs.



The Horizen dAppy Hour
Horizen hosted a side event during Consensus, called dAppy Hour, with our partners Horizen Labs, Immunefi, Zellic, and Auros, where guests enjoyed food, drinks, and networking! We had live music at the event, featured an interactive photo booth, and it was a great opportunity for Consensus attendees to network and unwind, during a busy event week, welcoming over 300 attendees throughout the evening!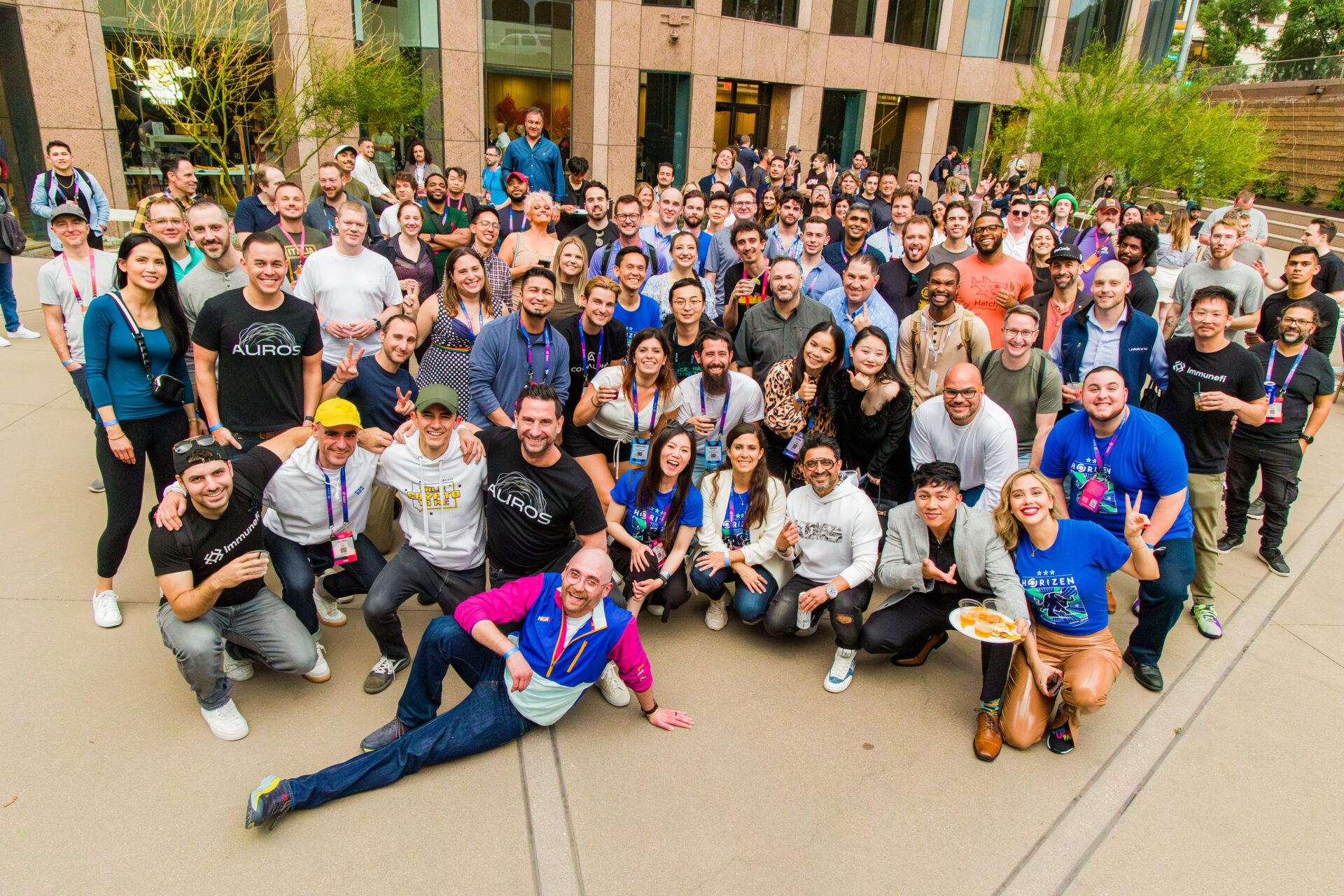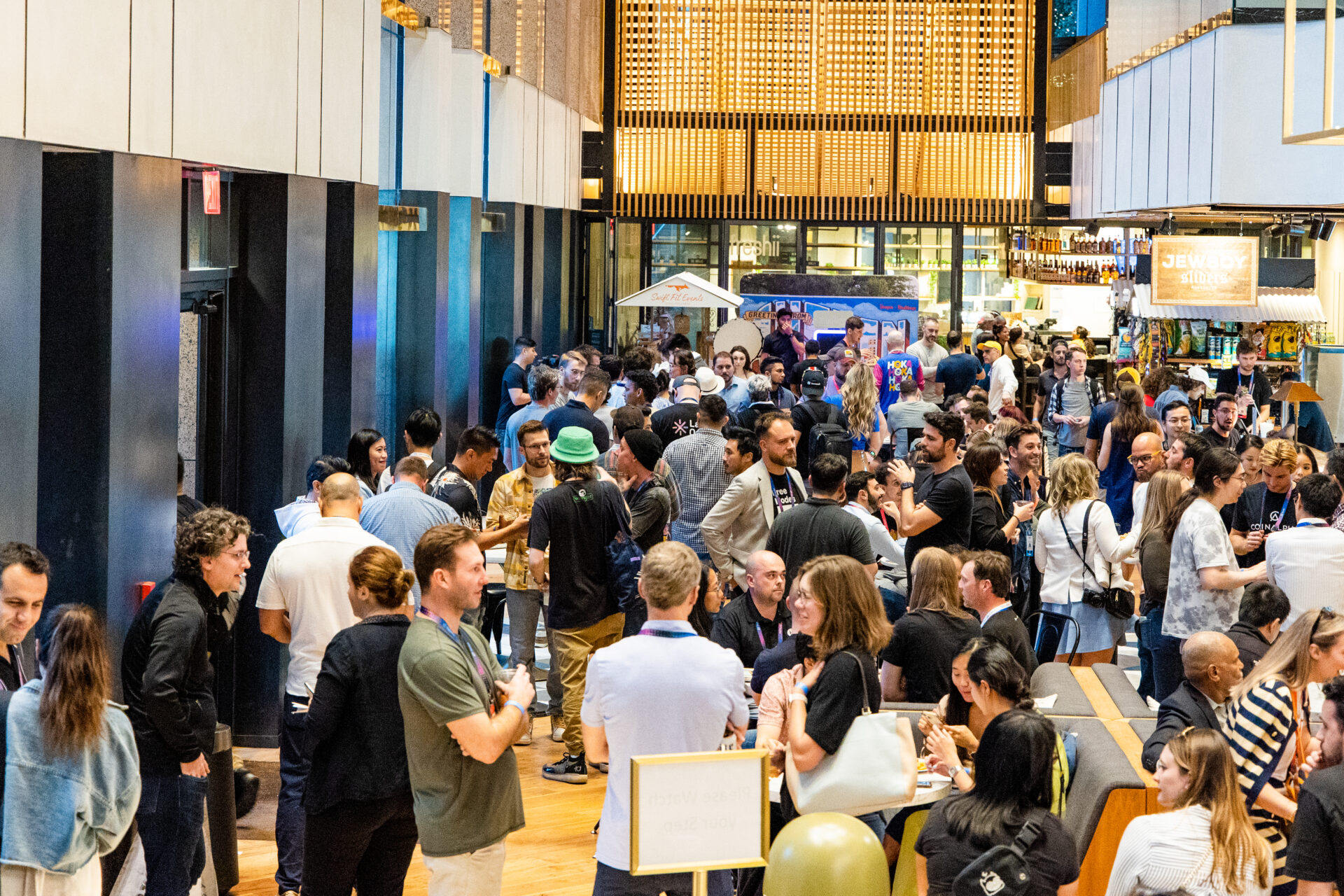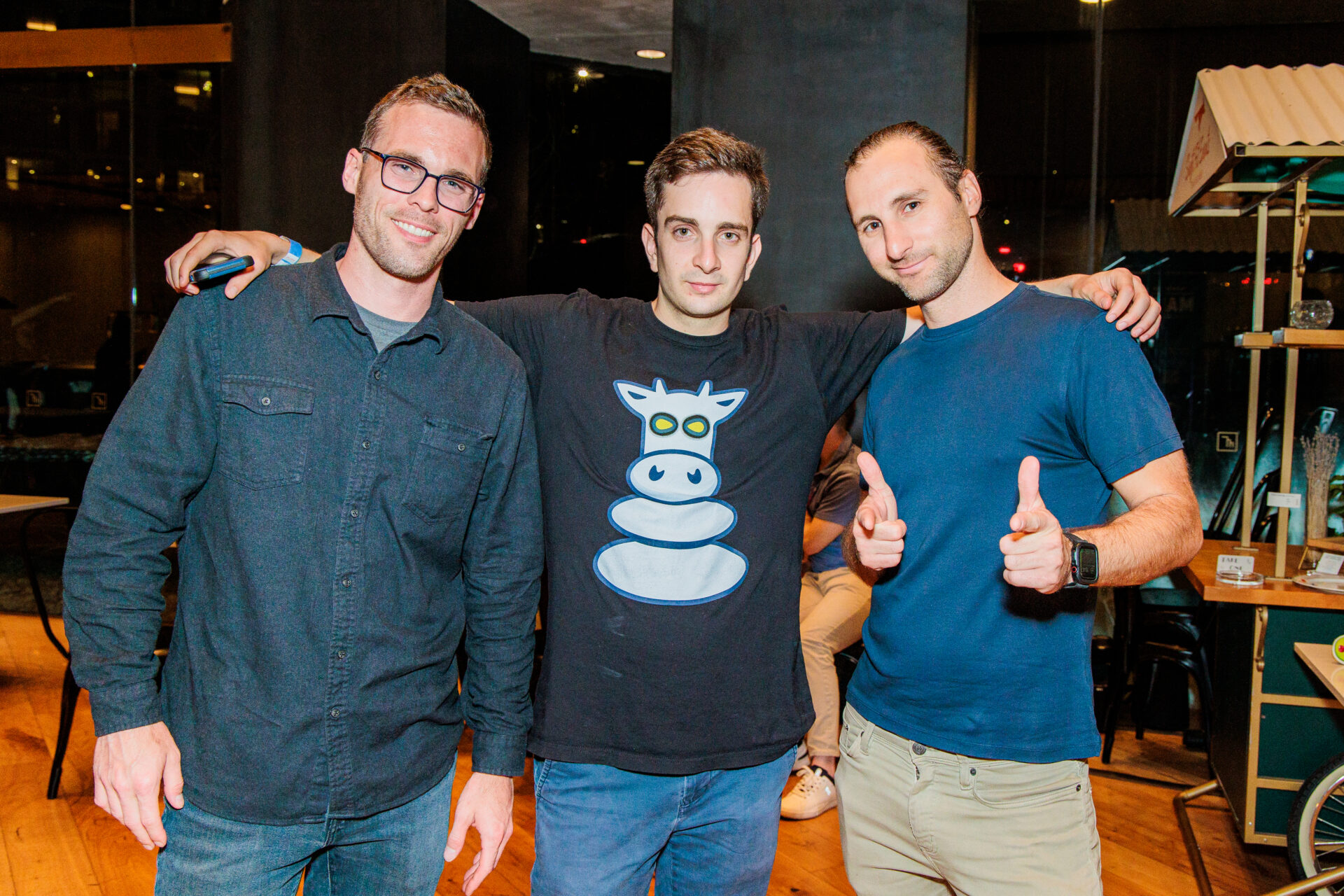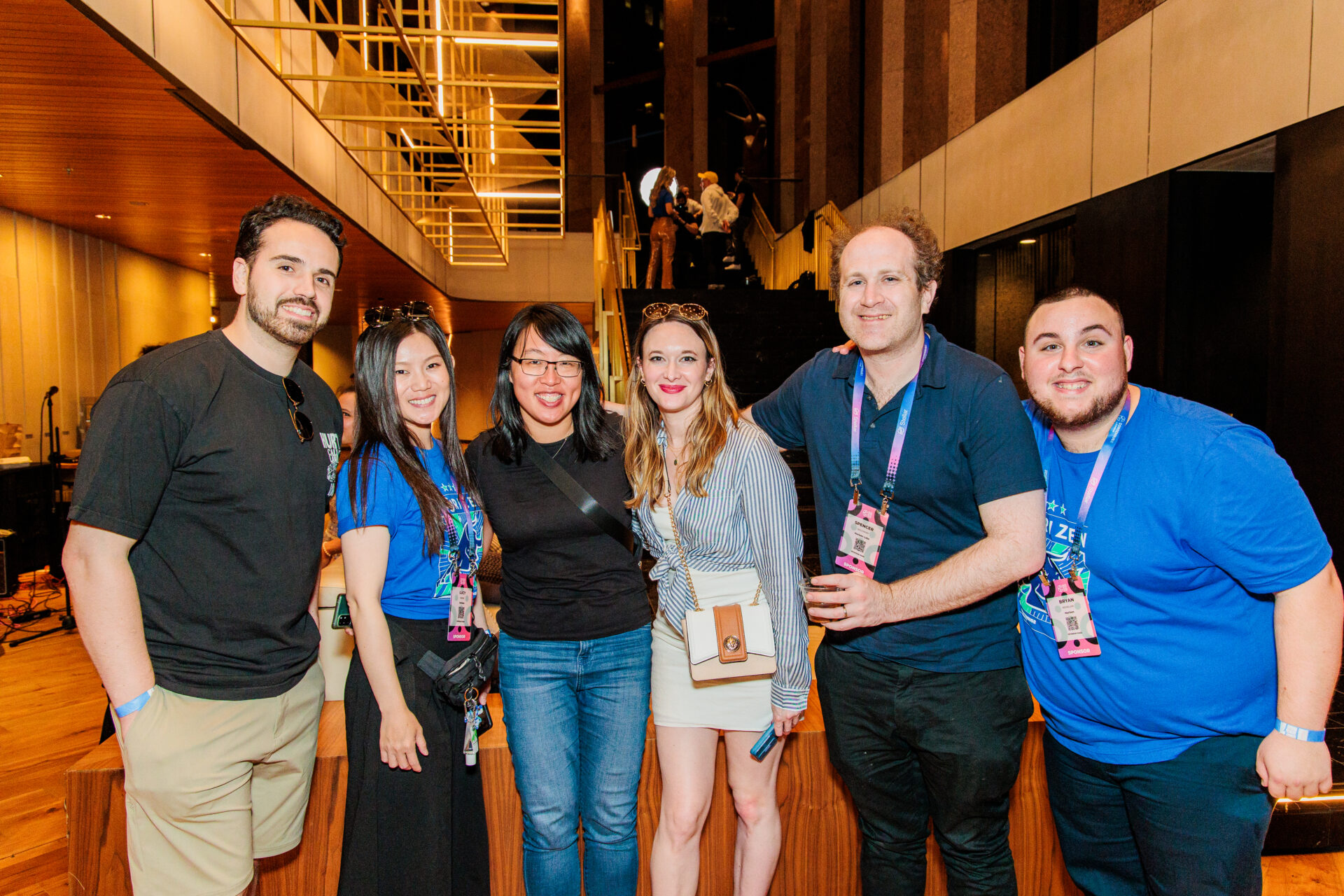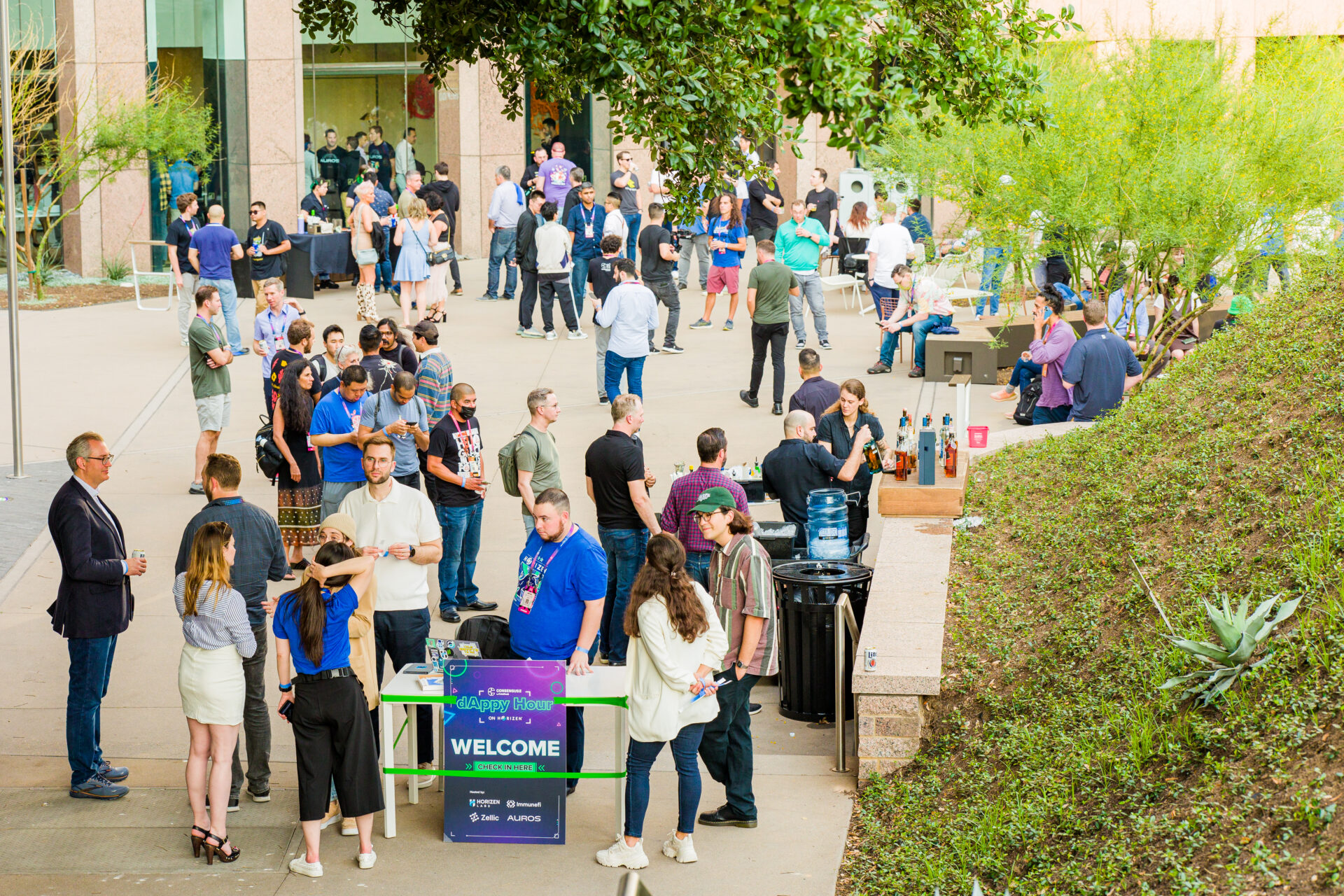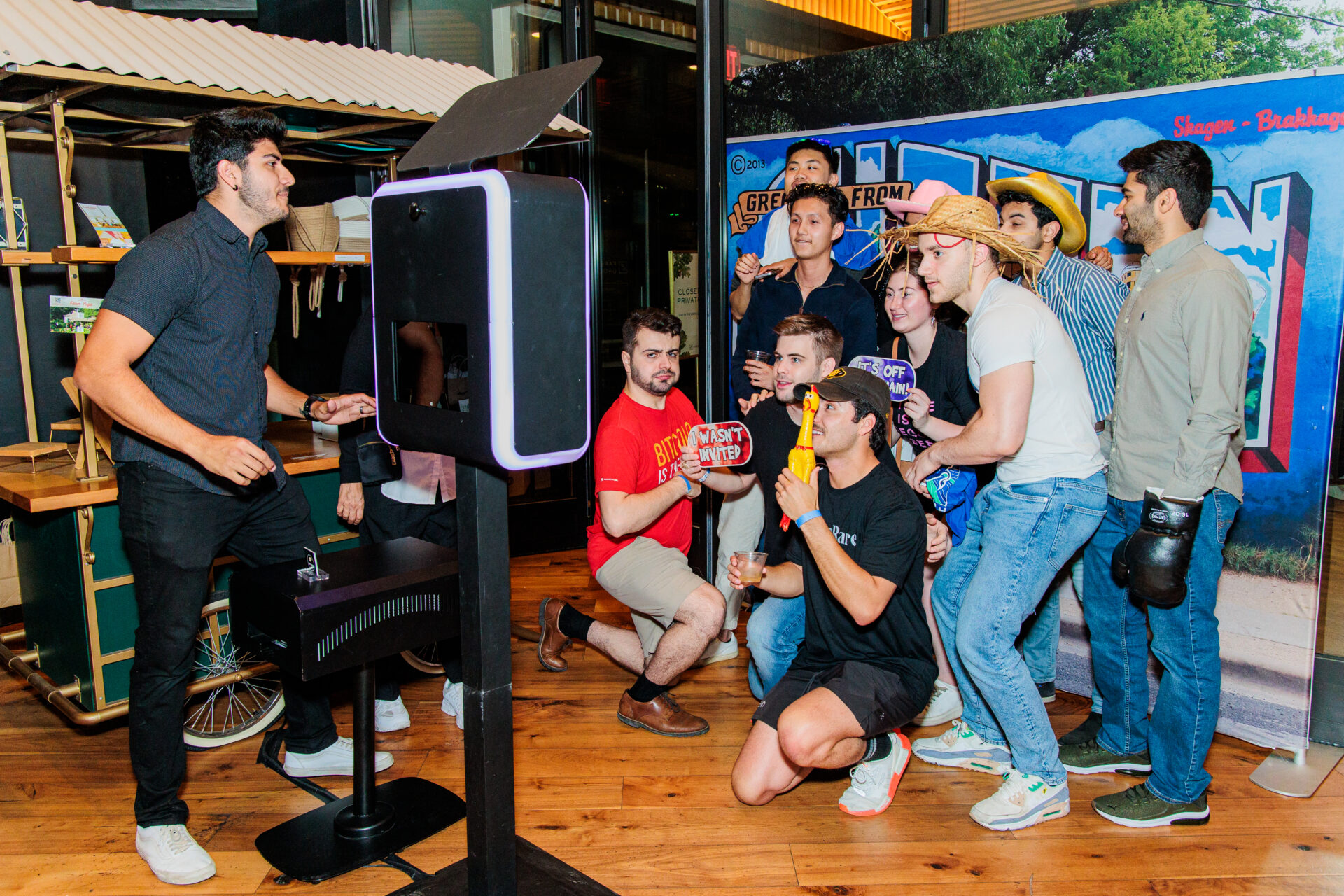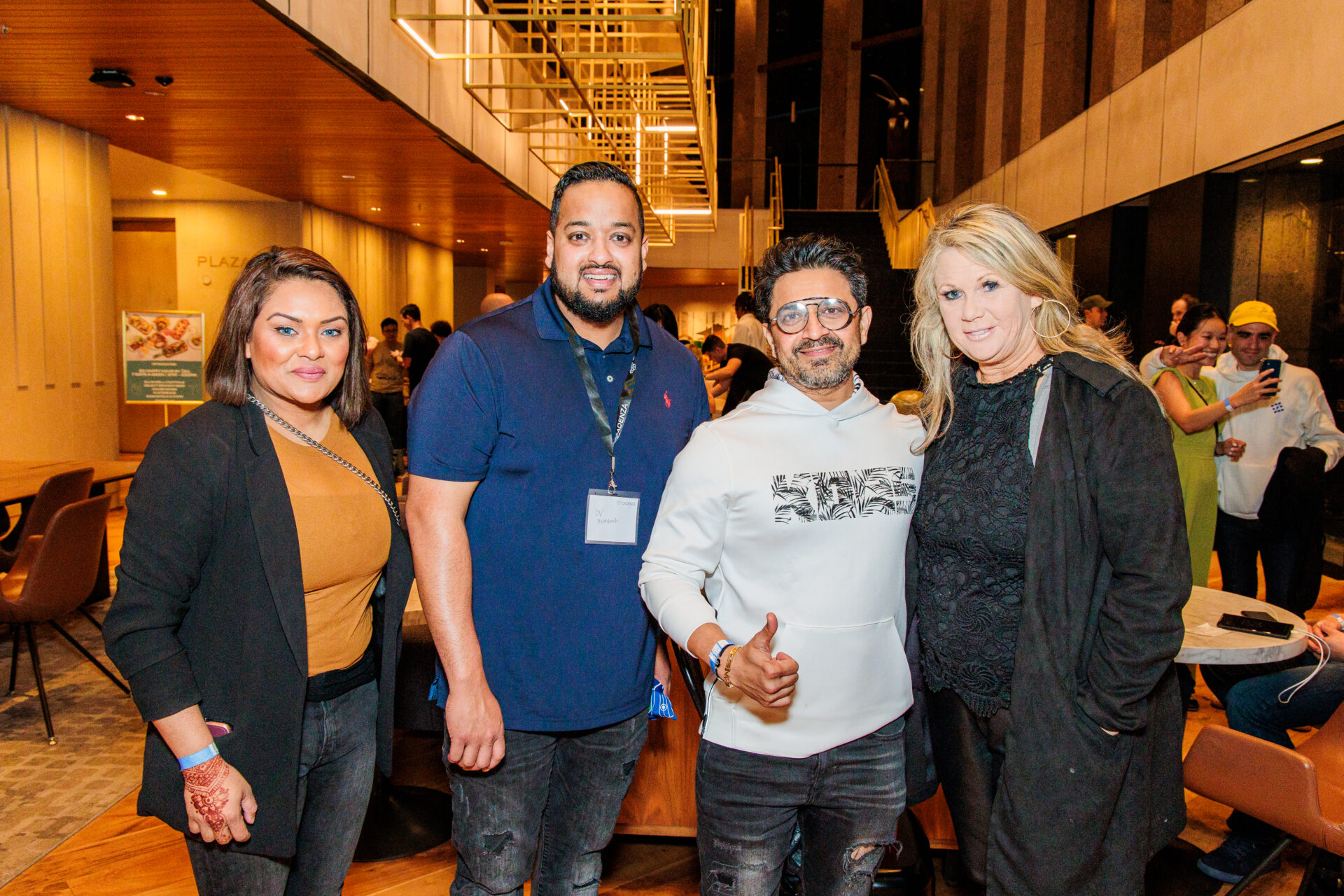 Final Thoughts
Consensus was a great opportunity for the team to catch up with our community, learn more about what the latest in Web3 was, meet our new ecosystem partners, and more. We look forward to seeing everyone again next year.