Horizen EON brings EVM compatibility to the Horizen ecosystem and offers more opportunities for developers and web3 end users.
TL;DR
We are thrilled to announce today the launch of Horizen EON (Ethereum Open Network), our first public proof-of-stake and Ethereum Virtual Machine (EVM) compatible smart contracting sidechain, on permanent public testnet Gobi.
Horizen partners with Immunefi to launch Gobi Bug Bounty Program to offer up to $75,000 in bounties
Gobi Testnet is supported by a network of products, integrations and tools that ensures the rich capability and user-friendliness for EON developers and end users, starting on day one.
Gobi Testnet has many improvements and new features since the previous testnets, it is the final beta stage before the EON mainnet activation later this year.
About Horizen EON and What Makes it Different?
While Ethereum has been driving broad adoption of DeFi ecosystems and smart contracts, Horizen has been developing its cross-chain protocol and horizontal scaling solution, Zendoo, that will allow a wider adoption of blockchain technology with full customization at the protocol level.
With the addition of EON, the first of many smart contracting sidechains on Horizen, Horizen is opening up its ecosystem to more opportunities for efficient development and usage of a wide range of dApps and services than ever before. Solidity developers will be able to deploy custom logic to the blockchain to enable continuous innovation without changing the protocol.
Coupling smart contracts with the custom blockchain nature of Zendoo and an intra-ecosystem secure bridging protocol, Horizen now offers a market-leading solution to drive the industry forward – a permissionless, interoperable, customizable sidechain network.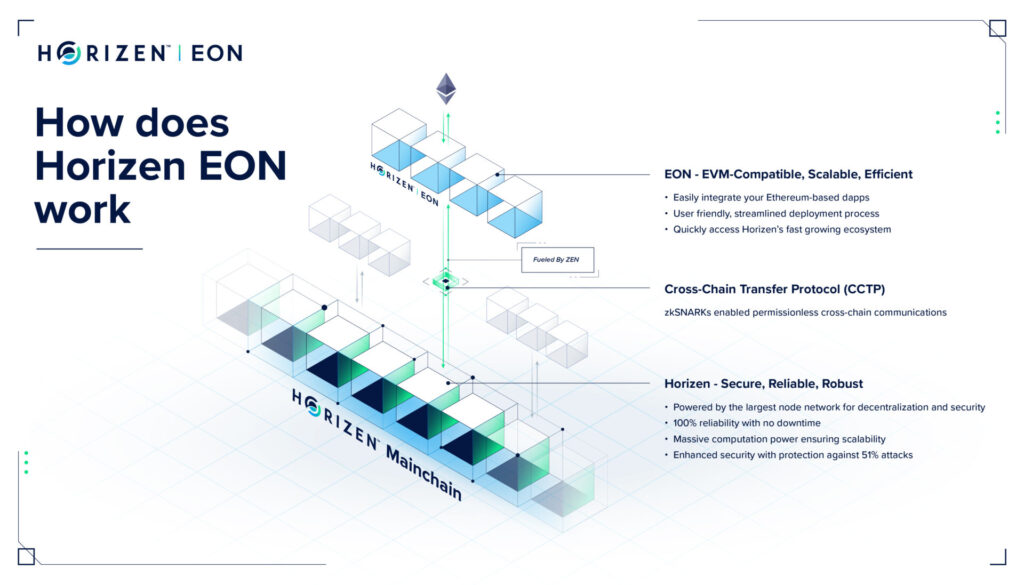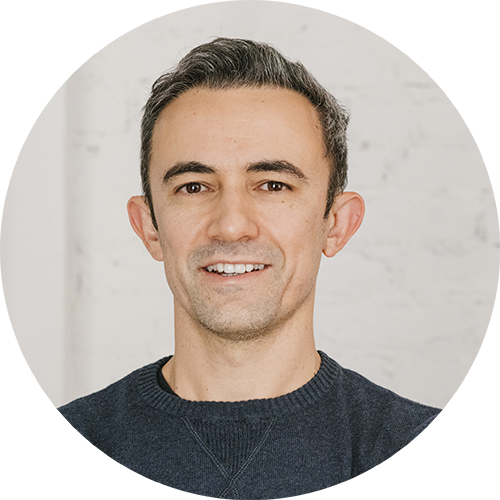 "The launch of EON opens our doors to the Ethereum developer community and invites them to explore the vast possibilities that Horizen offers.

As we enter the final testnet phase, we're eager to harness not just the existing Ethereum DeFi infrastructure but also connect it with the dynamic and interconnected Horizen ecosystem. This presents a unique opportunity to receive valuable feedback from both our longstanding users and new members, which will enable us to refine our offerings and create an even more seamless and user-friendly experience for all."

Rob Viglione, Co-founder of Horizen and CEO of Horizen Labs
Horizen Partners with Immunefi to Launch Gobi Bug Bounty Program to Offer Up To $75,000 in Bounties
Aiming to strengthen the security of the EON platform, accompanied with the Gobi testnet launch of EON, Horizen also partners with Immunefi to launch a bug bounty program of up to $75,000 in bounties for reporting vulnerabilities.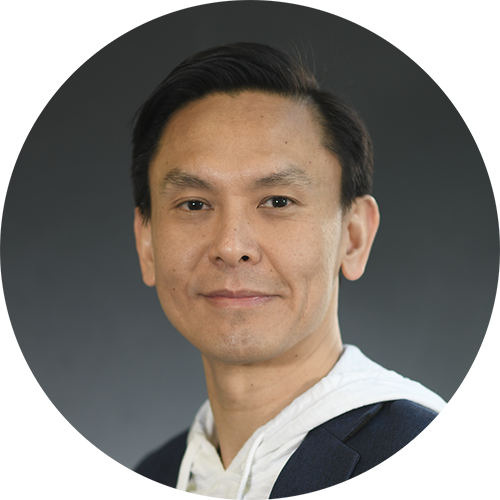 "I'm proud of our team's hard work building out the tech behind our public EVM. Our focus is on optimizing the advantages of smart contracts within the Horizen ecosystem by providing a smooth development process and user experience through a suite of tools and a range of integrations on EON.

In addition to our team's efforts, we rely on the wider community to ensure the security of our platform. Therefore, we invite developers to participate in our Gobi bug bounty program to help us improve EON's security."

Zain Cheng, CTO of Horizen Labs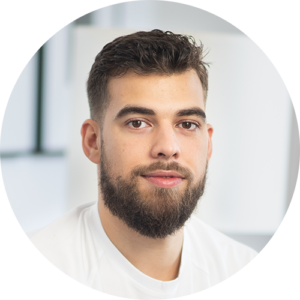 "Immunefi is excited to collaborate with Horizen in launching their bug bounty program. This partnership showcases our shared commitment to security and excellence, empowering us to build a robust and trusted blockchain ecosystem together."

Mitchell Amador, CEO of Immunefi
Early Participants and Integrators Jumpstart the EON Ecosystem
Gobi Testnet is supported by a network of products, integrations and tools that ensures the rich capability and user-friendliness for EON developers and end users, starting on day one.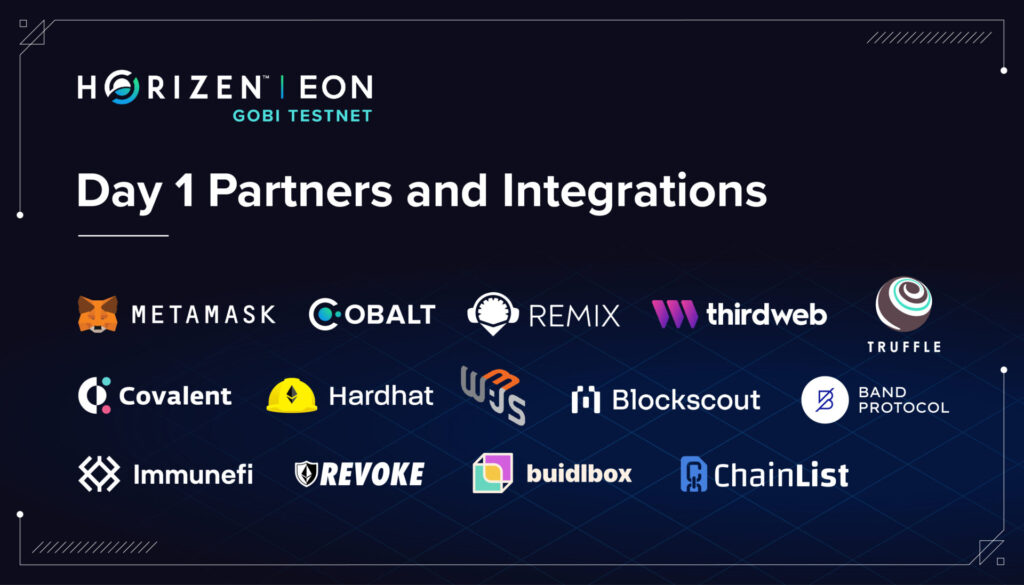 These integrations include popular developer tools such as Thirdweb, Remix, Truffle and Hardhat; the most popular web3 wallet, MetaMask; fully-featured open-source block explorer, Blockscout; cross-chain data oracle platform, Band Protocol; blockchain data API, Covalent; and more! Horizen community developers have also been building on EON since the previous testnet stages. EON is expected to welcome a wealth of developer tools, dapps and services in the coming months!
Join the first wave of builders and integrators to build on Gobi to give your development a jumpstart for EON mainnet! You can find guides on EON documentation. Join the #eon developer community on our Discord for support and discussion with other developers.
Important information for Gobi testers: Smart contracts previously deployed on Dune Testnet and/or Yuma Testnet have to be redeployed on Gobi.
About Gobi Testnet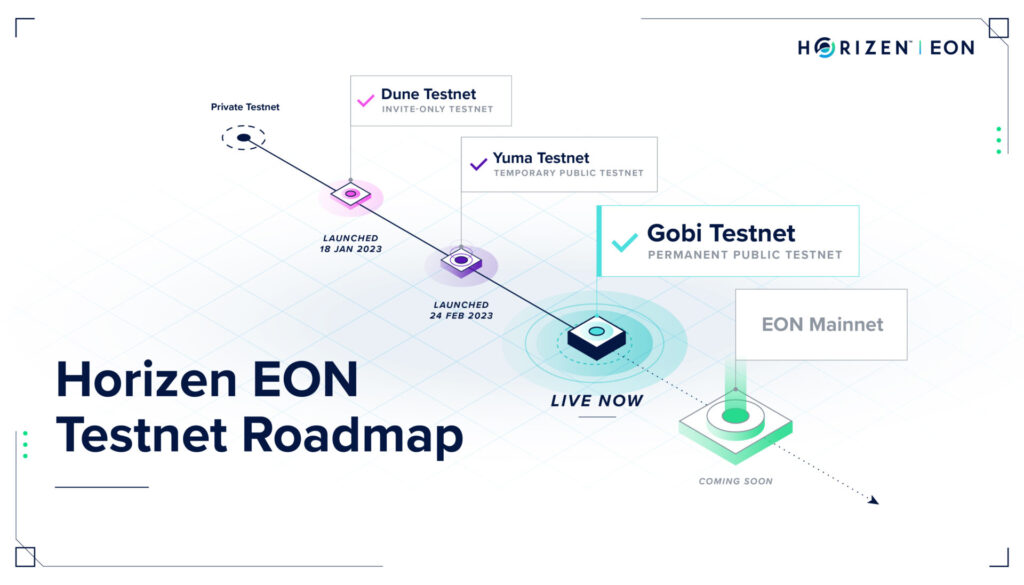 Prior to the launch of Gobi testnet, EON has been run on the invite-only testnet Dune and temporary public testnet Yuma.
Gobi Testnet is a permanent public testing environment for EON, with many improvements and new features added, it is the final beta stage before the EON mainnet activation later this year.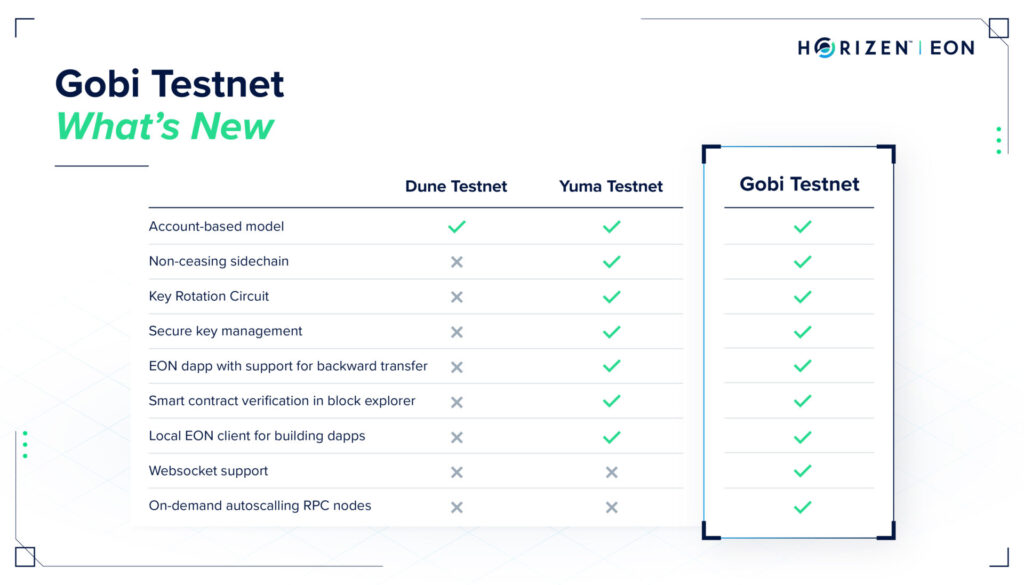 The Horizen mainchain verifies each sidechain and ensures its integrity.  Non-ceasing sidechains makes the verification process more flexible and frictionless without compromising the security of the system.
A SNARK-based security enhancement that gives a higher level of security and will allow for increased decentralization over time.
A security enhancement that gives the ability to sign transactions and certificates using keys that are not stored locally, that are instead in a separate trusted execution environment 
Local EON client for building dapps 
This can improve the dapp development process by allowing developers to test and iterate dapps more quickly locally before deploying on chain. Instructions is available on EON documentation
An alternative way of getting data, more suitable for dapps running a local client. Websocket creates a channel between server and client, and is ideal to receive notifications or new blocks as they arrive.
On-demand autoscaling RPC nodes
For improved scalability and user experience. Autoscaling allows the network to automatically increase the nodes as demand increases.
Need help getting started? Join Horizen Discord for developer support and chatting with other community developers.