View your NFT on the Gobi explorer
1- Go on MetaMask, and be sure to be connected to the Gobi network.
To connect Gobi Testnet on your MetaMask, go on chainlist, or add it manually.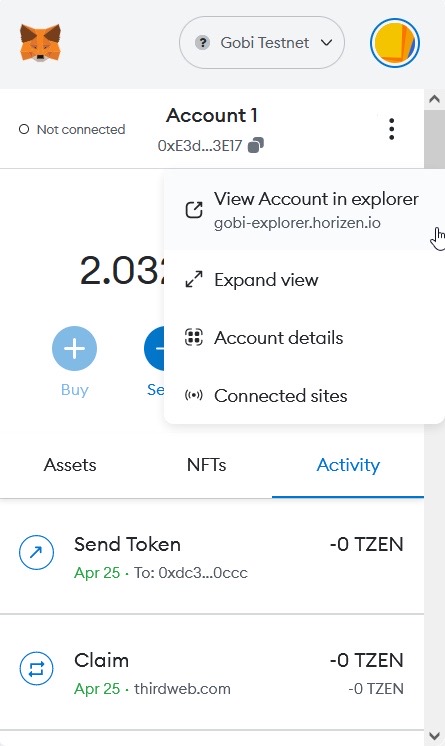 2 – Click on "Token Transfer", then on the number that appears next to the NFT symbol: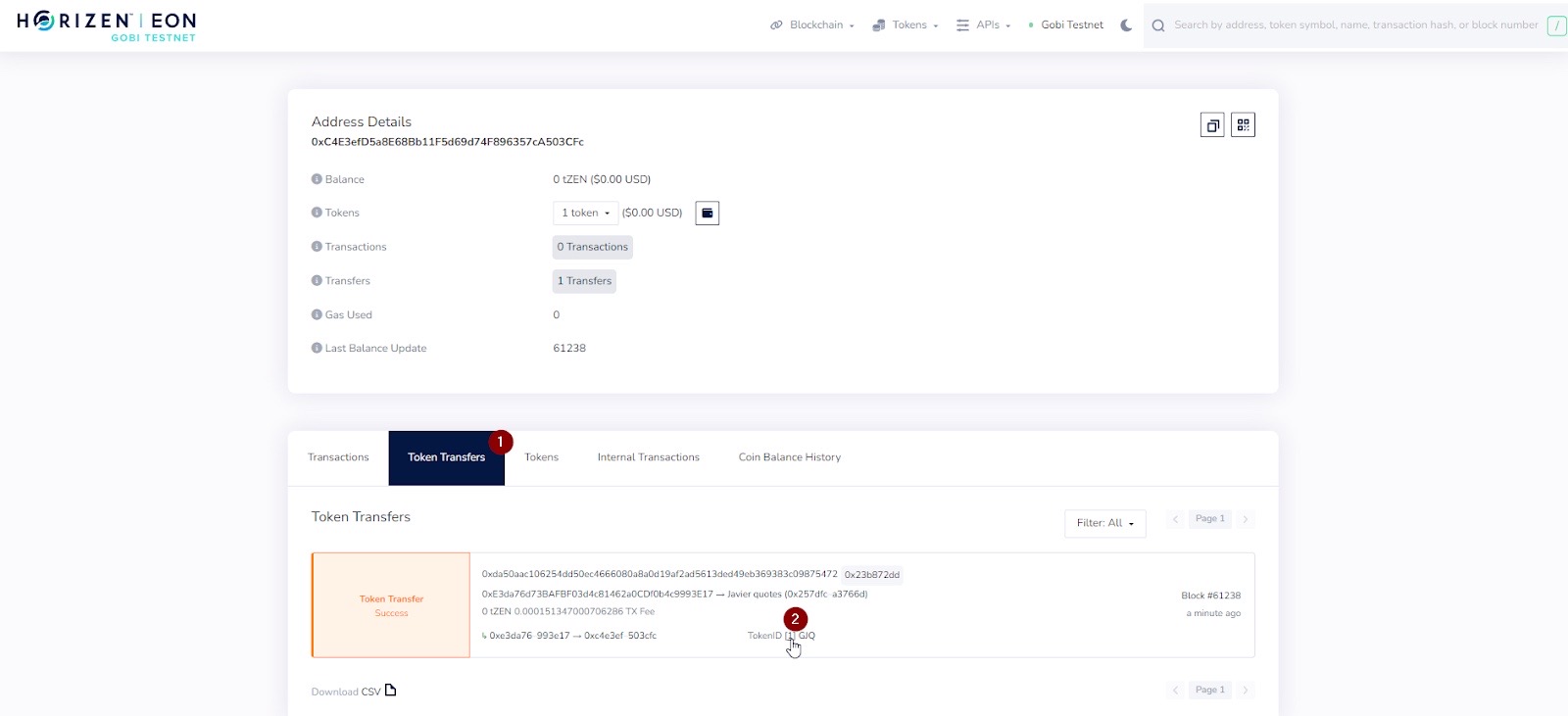 3 – Your NFT appears!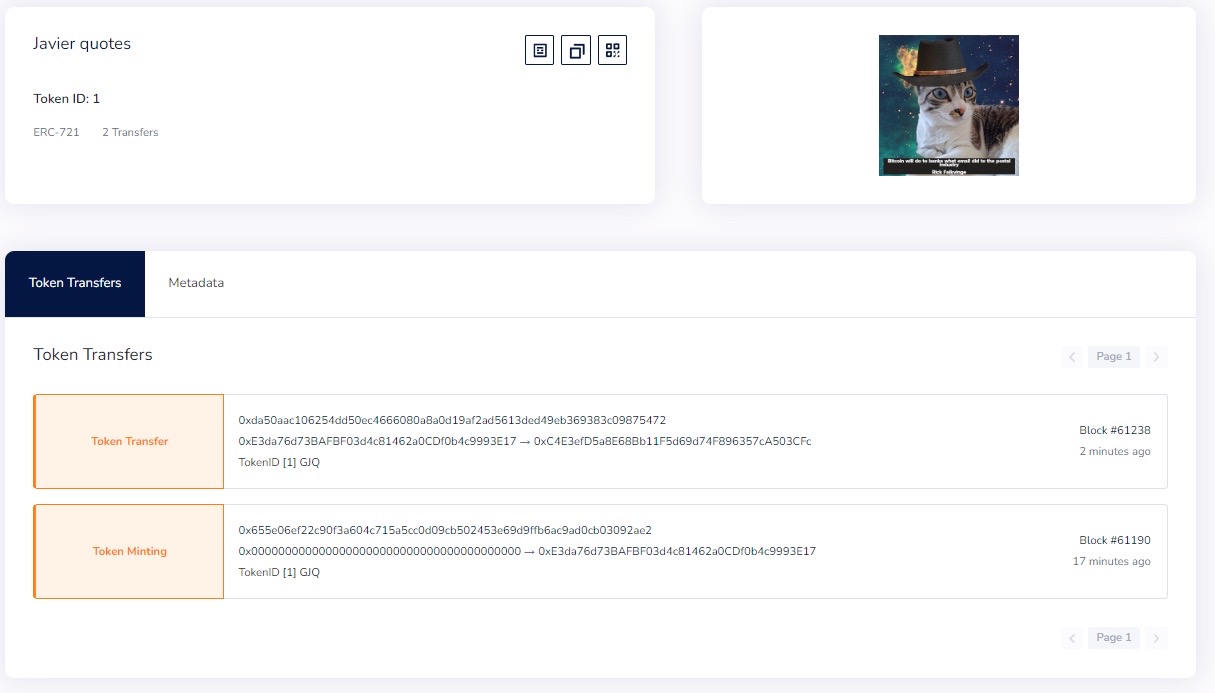 4 – You can open it on a new tab or save it on your computer to see it in a bigger size!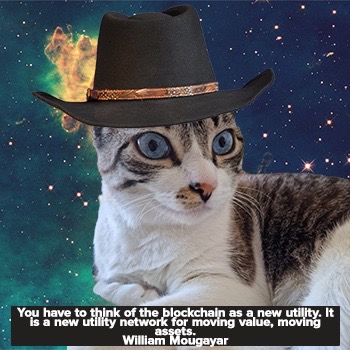 View your NFT on MetaMask
In MetaMask, click on the NFT panel and on "Import NFTs":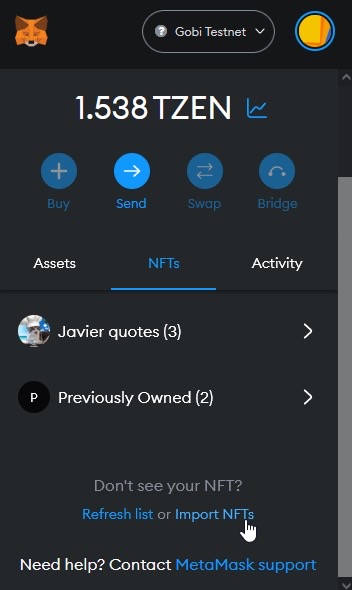 Then, paste the NFT contract and your token ID number. (If you don't know your token ID number, please refer to steps 1 and 2 in the "View the NFT on the Gobi Explorer" section above).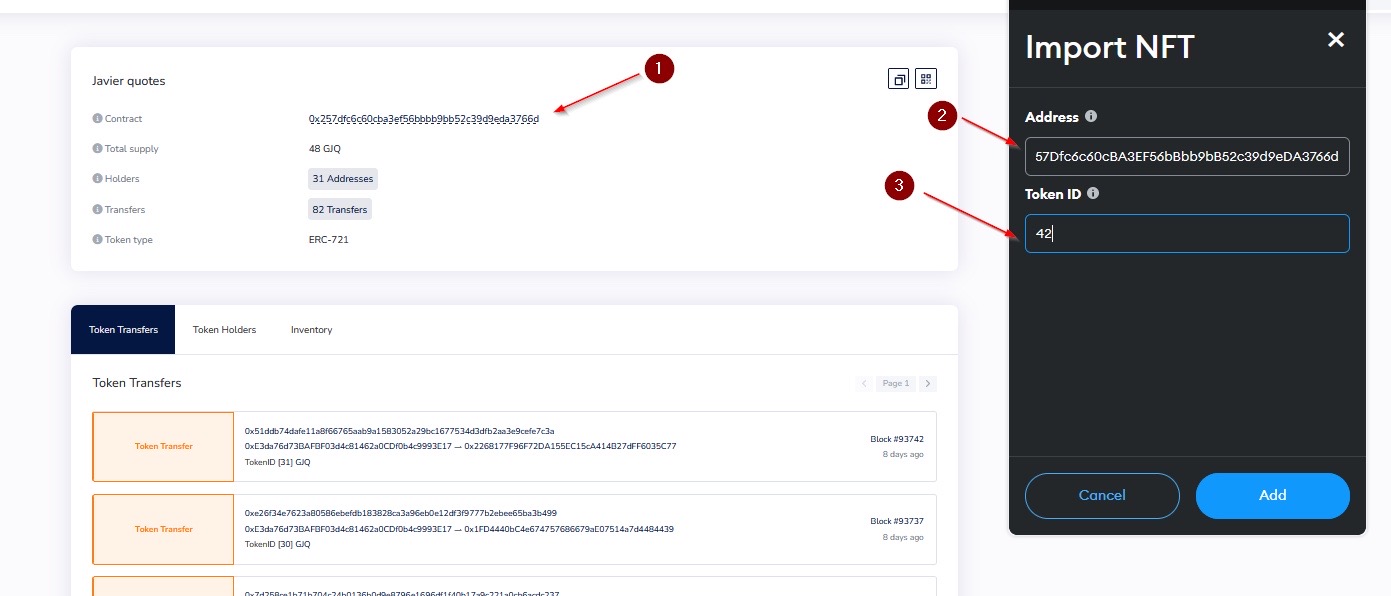 Now, you can view the NFT on MetaMask: