ZenCon0 – Our first-ever ecosystem summit has wrapped up! This inaugural event brought together some of the greatest minds in crypto to envision our future.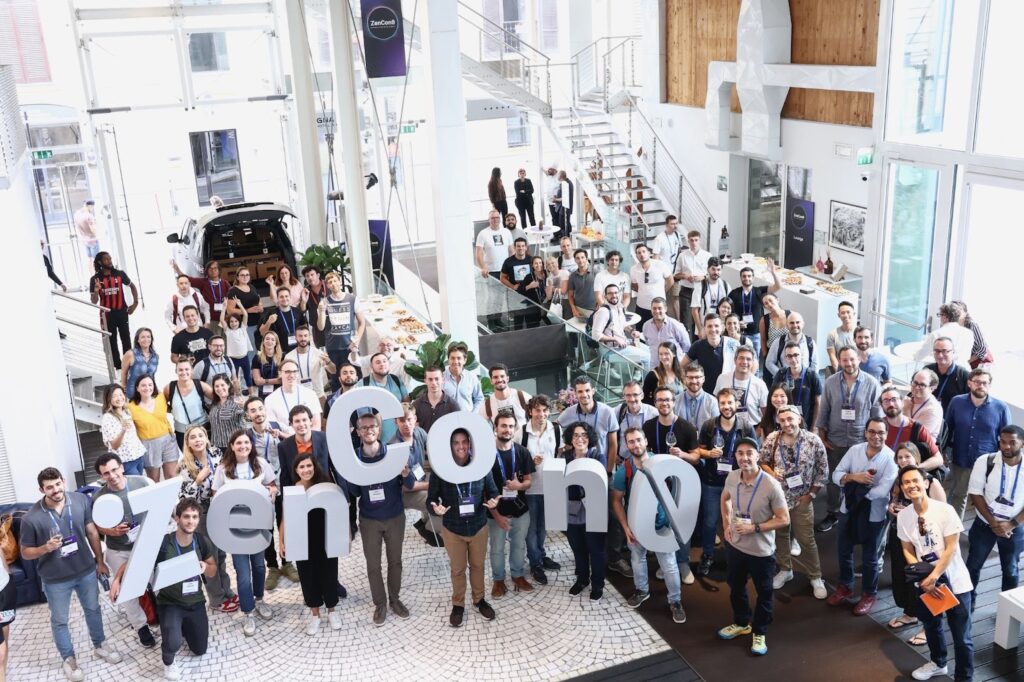 Celebrating the growth and accomplishments of our project and ecosystem with partners and supporters was a dream come true for us. Hosted by our sister company Horizen Labs, we welcomed partners, advisors, and community members that joined us at our first ecosystem summit to celebrate our achievements and share ideas for growth. 
The two-day conference was filled with spotlights, panels, and break-out sessions ranging from Metaverse on the Horizen, Web3 & Sports, The Power of Community, Zen OG stories, and more!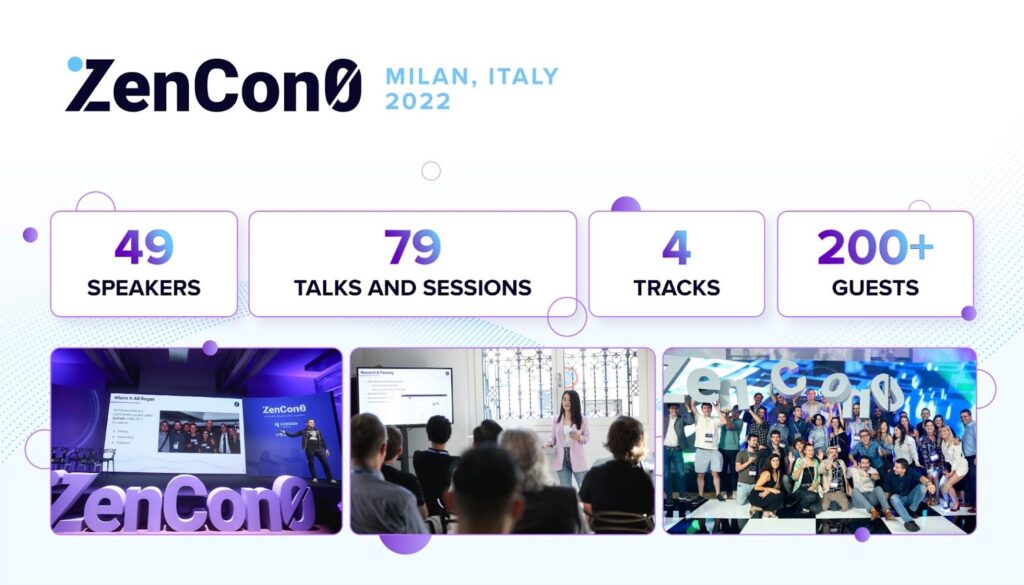 Welcoming Our Friends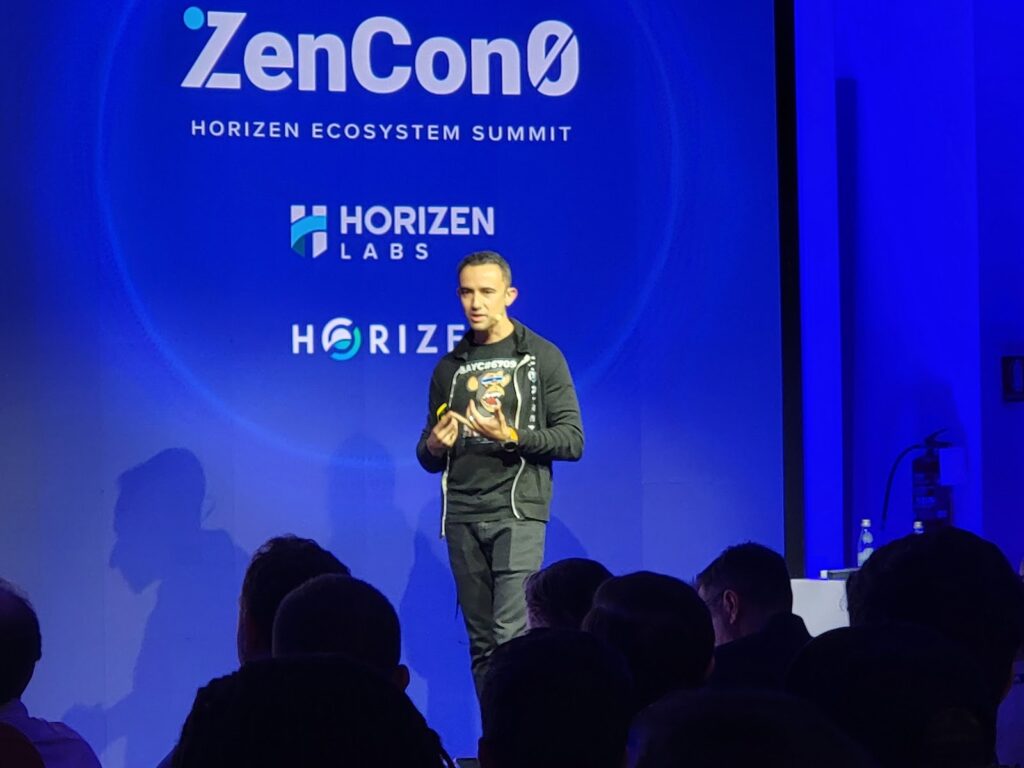 We were thrilled to see many of our partners, team members, and long-time community members on stage at this event. Each panel and discussion was fantastic, but some of our favorite highlights included the Zen OG panel with Horizen co-founder Rolf Versluis, the Web3 Sports fireside chat with Andrea Radrizzani of Leeds United, and the Horizen EVM marketplace presentation and demo with Sebastian Gronewald of Create3 Labs. We were also able to capture footage of the event setup, which you can check out on YouTube.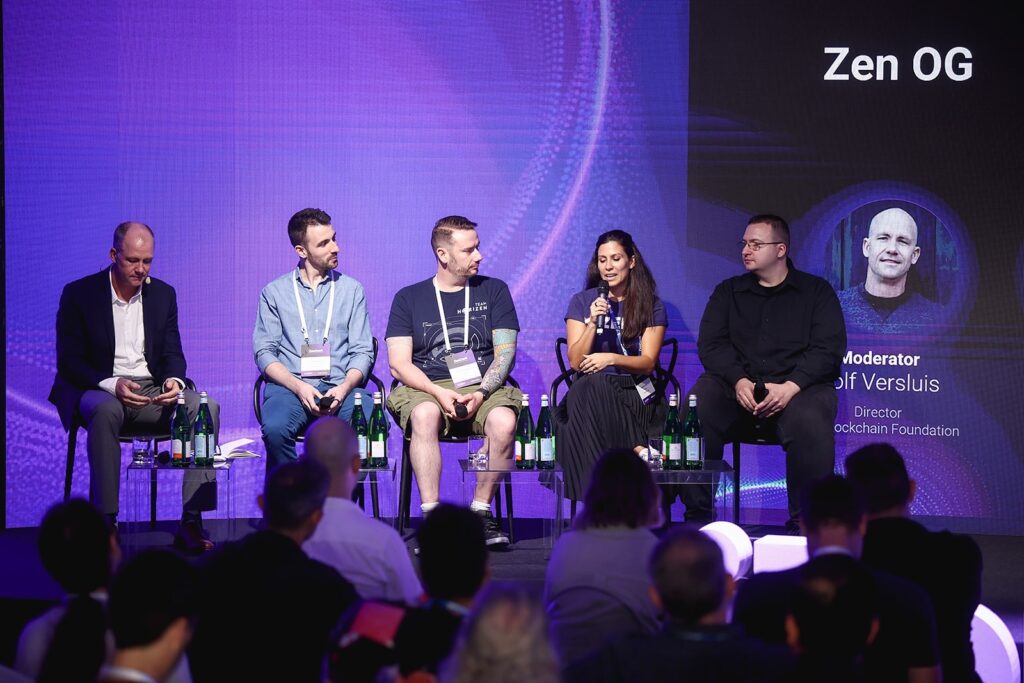 The BizTalks
We heard many interesting talks in the areas of finance and investing, such as "Growing the Ecosystem Through Investments and Introducing HL Builders," "Cryptoeconomics trends", Venture Now – The Investor Perspective, and more!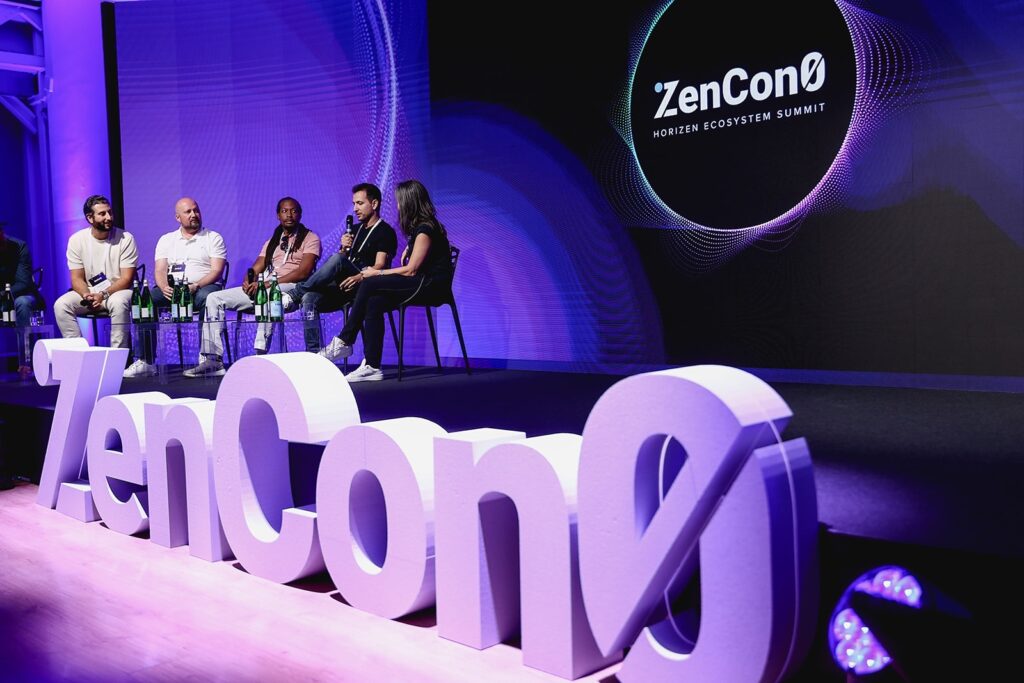 The panel "Metaverse Trends" gave attendees an intriguing look into what trends thought leaders in the space are looking at currently and where they think they will head in the near future.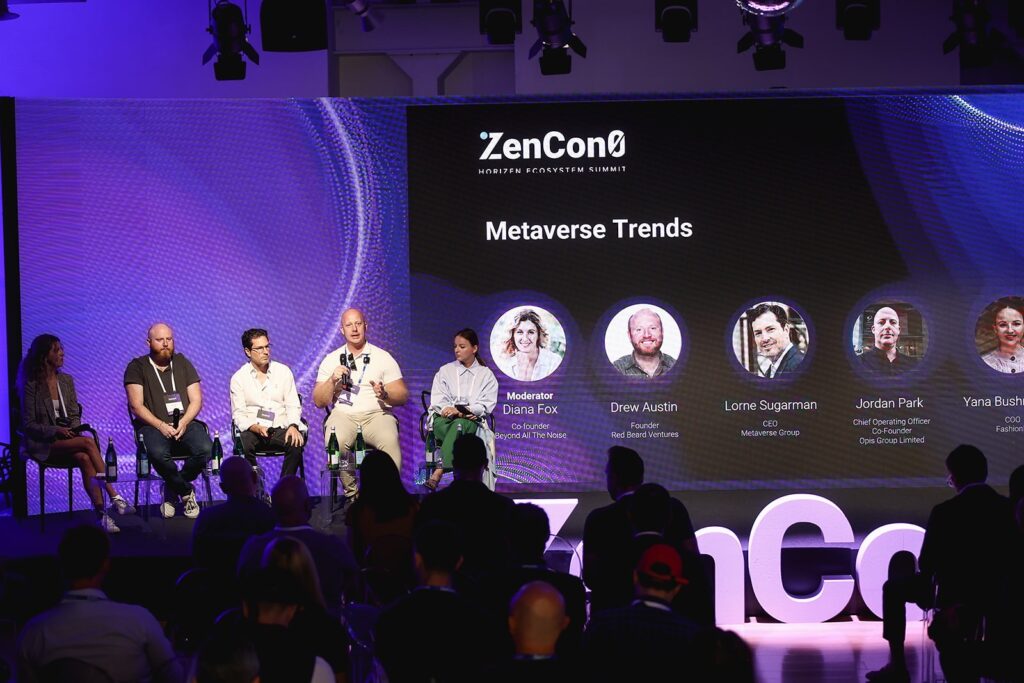 The discussion "Raising Funds – The Startup Perspective" gave us all an intriguing perspective on some of the early stages of creating a startup especially focused on web3 and blockchain. 
The TechTalks
On the tech side of things, we heard incredible updates from the Horizen and Horizen Labs teams' – an overview of TokenMint and its current status, where the team is on the Horizen EVM sidechain, DeFi on Horizen, and what's next for Zendoo. 
We welcomed experts to share their knowledge on topics like "Plonk and LookUp Arguments," "Private NFT Protocols," and "zkVMs Under the Hood," to mention a few. These educational panel discussions and talks provided many with additional technical expertise and understanding.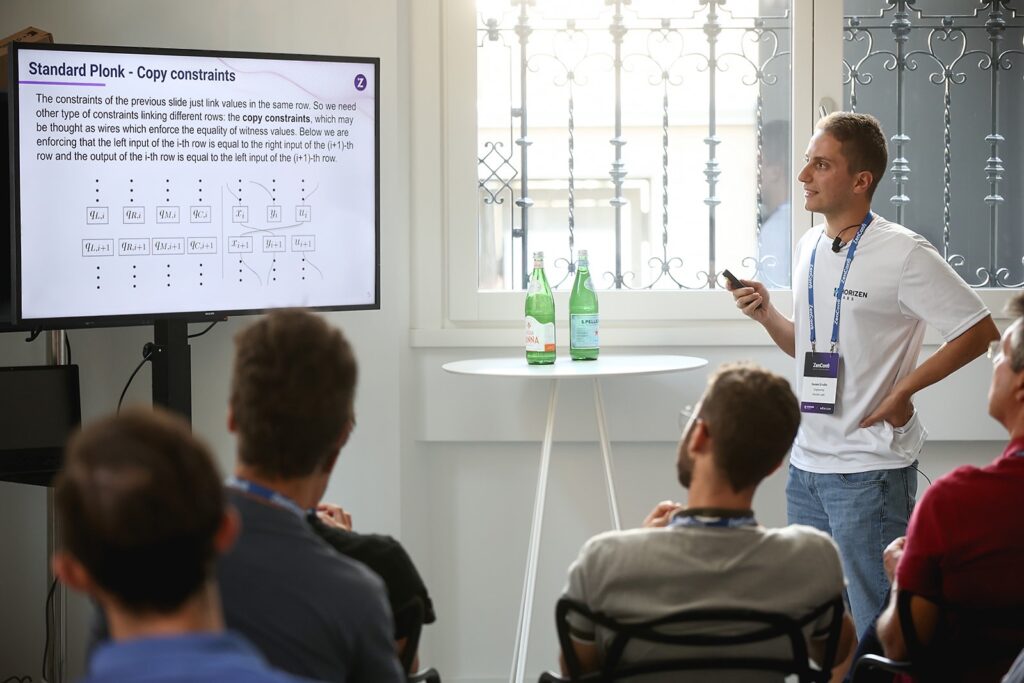 The Team Sessions
ZenCon0 also brought the global team together in one place to brainstorm, connect, and innovate. The Horizen Labs and Horizen teams from different divisions gave presentations on their expertise areas, which allowed members of other teams to gain exposure and knowledge in areas they might not previously have. Ranging from hands-on demos and product overviews to improving blockchain communications.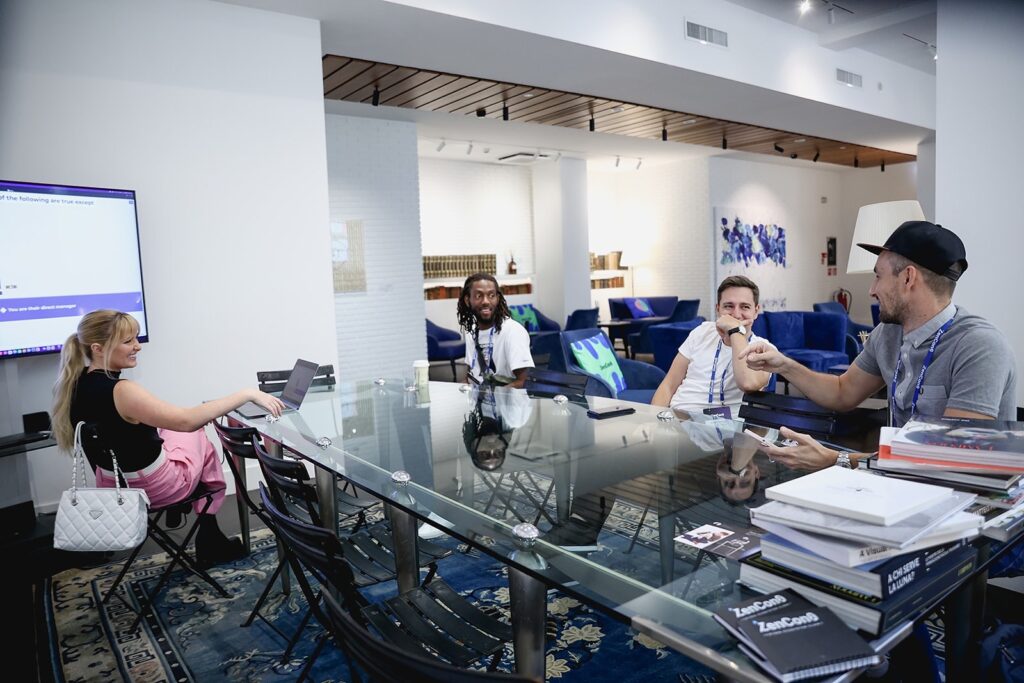 Internal sessions like "Bridging the Divide: From Tech to Product," a discussion on how products go from technical concepts to useable products and how we market them, enabled the team to learn more about process flow and improvements and get insights into how other teams work together to drive our future.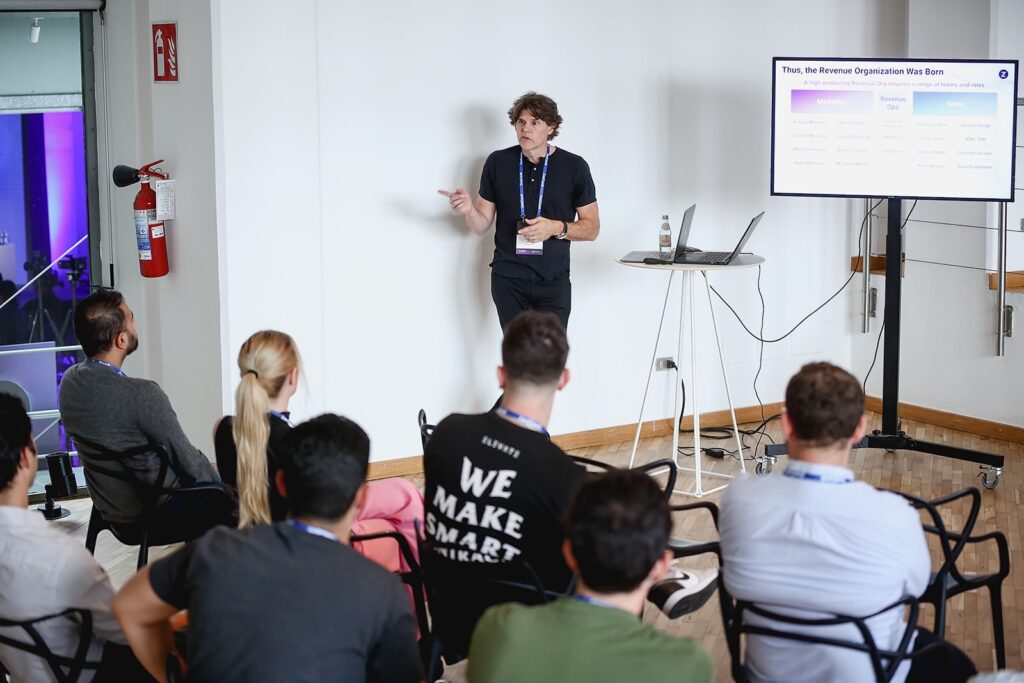 While sessions like "Common Vulnerabilities in Solidity Smart Contracts" enabled us all to learn more about the tech behind our upcoming releases and understand more about the engineering decisions behind the creation of things like our upcoming EVM sidechain.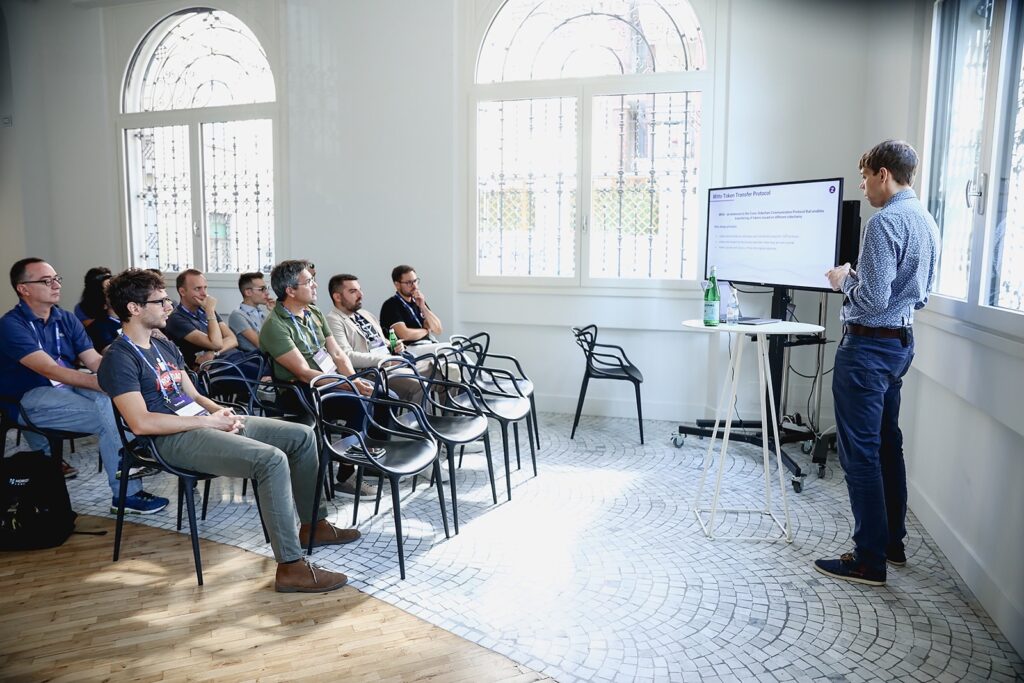 The Parties!
We kicked off ZenCon the night before the conference with a beautiful, welcoming party at the location of the event. This was an amazing opportunity for everyone to network and was where some of our team members met one another in person for the first time before kicking off the next two days!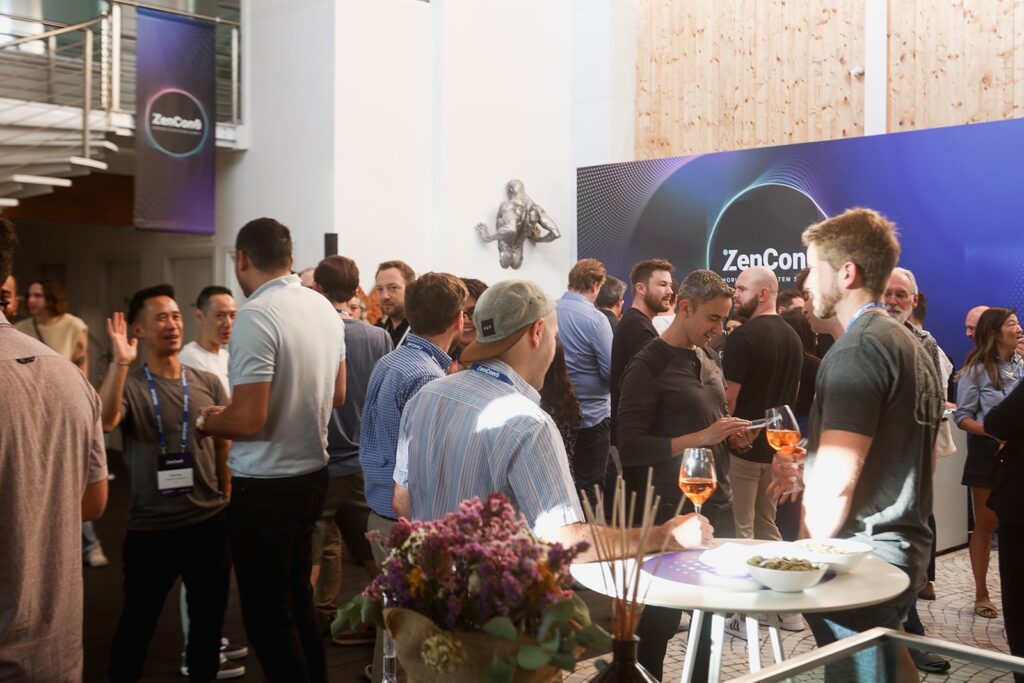 The next side party was the CryptoMondays and Horizen Rooftop Aperativo at the Horizen Milan office, which was a great opportunity for further networking and enabled our team members outside of Milan to see the new office! This was an amazing event followed by a mystery dinner, where everyone was grouped randomly to enjoy dinner and network outside of our typical teams.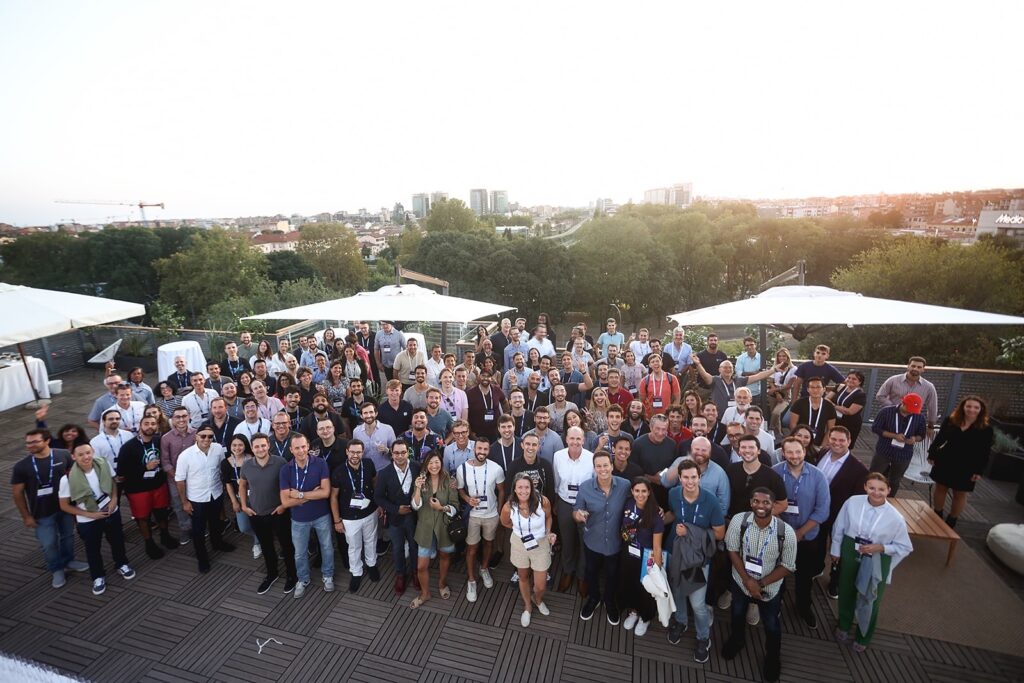 Finally, we ended this amazing experience and event with a fantastic closing party with great music, delicious food, and dancing! It was the perfect end to the best event we attended this year, and we cannot wait to welcome everyone again for the next ZenCon!
After ZenCon – Getting the Team Together
After the main event, the Horizen and Horizen Labs teams took on an exciting challenge – A Horizen hackathon focusing on dapps that could be created on our upcoming EVM! The winners would have a chance to help make their idea a reality in our ecosystem.
This fun team-building exercise was a great way for everyone to get to know each other better. The teams all came up with great ideas that we could see being potential use cases on Horizen one day! You may even see one of them in the coming months!
We also took a day to enable our teams to get to know each other better and get some well-deserved relaxation. We spent time hiking, exploring, and enjoying one another's company. Afterward, the team split into groups to complete a fun scavenger hunt! Followed by an amazing final dinner together before we all traveled back home.
ZenCon Replay
Although ZenCon0 is now over. You can still watch some of our amazing talks and panels! Check out our full ZenCon0 playlist on YouTube now. It includes both mainstage and technical talks!
Some fantastic highlights to check out include: 
Be sure to follow us on Twitter, Discord, and LinkedIn to stay up to date on the latest Horizen updates!