TestZEN or tZEN is a testnet version of ZEN to be used for testing various products and services on Horizen, such as deploying a testnet sidechain, launching a token or NFT on TokenMint testnet, etc. tZEN is free and has unlimited supplies. 
You can visit the Horizen tZEN faucet ( https://faucet.horizen.io/ ) to get tZEN sent to either Sphere wallet or Cobalt wallet. You will receive 42 tZEN each time and there is no limit to how many times you can claim tZEN. The tZEN faucet is currently on MVP stage. New release coming soon with improved user experience and interface.
Mainchain Faucet – Send tZEN to Sphere Wallet
This is where you enter your testnet Sphere Address in order to receive TestZEN to Sphere Testnet Wallet.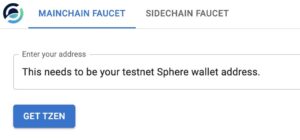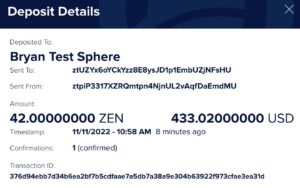 Sidechain Faucet – Send tZEN to Cobalt Wallet 
This is where you enter your testnet Cobalt Address to receive TestZEN direct to Cobalt!
You will also need the sidechain ID of the sidechain network that you will use the tZEN in. The sidechain ID can be found by clicking on Cobalt, clicking the hexagonal shape in the upper right corner and it will be displayed on the bottom. We are using TokenMint testnet as an example here: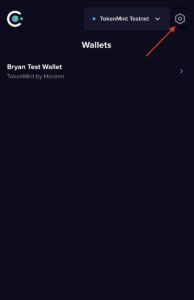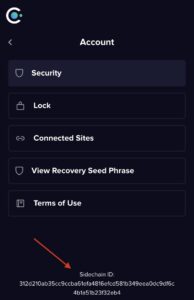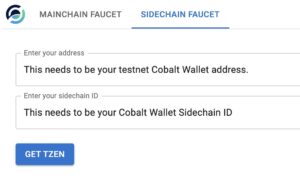 Once you click on GET TZEN, you will see a "Transaction successfully created! Your funds will arrive shortly." You can track the transaction on the sidechain block explorer and activity history in Cobalt.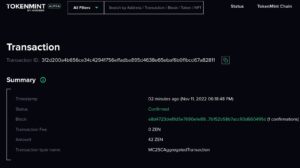 You will receive a fixed amount of 42 tZEN each transaction.