The Horizen community and project have been growing, building, and evolving together for three years! We want to thank you all for your continued support, help, and love for our project.
We want to thank everyone who participated in our giveaway and voted for their favorite entry. We are lucky to have such an amazing community. We received over 1700 votes! 
Our Winners!
We had planned to have three third-place winners, but we had a tie! So, we have four third-place winners instead. Congratulations to you all!
First Place 
Happy 3rd Anniversary to Horizen ❤️@horizenglobal #ZENniversary2020 pic.twitter.com/Z60CsBRoE8

— Dumindu Amarasinghe (@amaradumi94) May 25, 2020
---
Second Place
@HengkyHks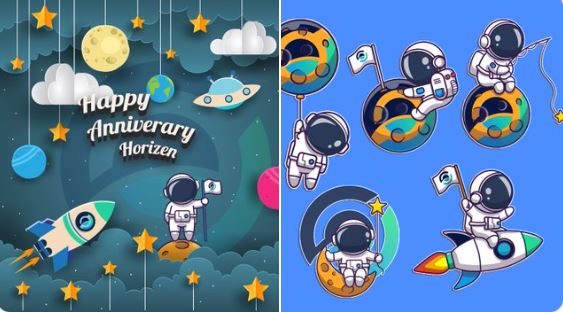 ---
Third Place
---

PRIZES:

1st place winner: A Horizen CoolWallet S! ($99 dollar value)

2nd place winners: $25 in Horizen store credit

3rd place winners: $10 in Horizen store credit

Check out the Horizen store for what cool swag available!

Congratulations to our winners! Thank you all for participating in ZENniversary2020!

 

 

Check out the other top entries

Thank you all for participating! We hope you will join us again next year. 

 

Entry by: @Futuretime7

Check out our previous creative contests: ZENniversary 2019, ZENspirations & Fan Art Competition