The latest version of Cobalt wallet enables users to make ZEN transactions on the TokenMint Chain, between Cobalt wallet addresses. Previously, ZEN transfers were only supported between the TokenMint sidechain address and Horizen mainchain.

Important: Currently, sending ZEN from a TokenMint/Cobalt wallet address to a Horizen mainnet address can take up to 1+ hour. We are working on improving the speed of sidechain to mainchan transfers. 
How To Make A ZEN Transaction Between Cobalt Addresses
STEP 1: Click ZEN under "Assets" tab in your Cobalt wallet
STEP 2: Click the "Send" up arrow to get to the Send interface
STEP 3: Choose "TokenMint Chain" from the "Select chain" dropdown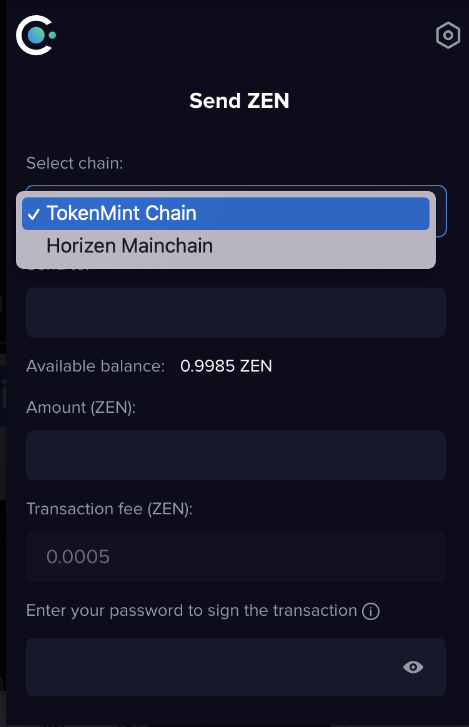 STEP 4: Complete the ZEN transaction by filling out the recipient's Cobalt wallet address and the amount you would like to send.

Upgrade now
to expand the usability of your Cobalt wallet.
About Cobalt Wallet
Cobalt wallet is an alpha release version of our product that enables users to create, mint, and transact TokenMint tokens. New to Cobalt? Learn how to download and use it by reading our tutorial!
About TokenMint
TokenMint is an easy-to-use platform for anyone to launch a token using custom tokenomics without having to know a single line of code. It streamlines and simplifies the tokenization process, making creating a fungible token easy and quick.