TokenMint makes tokenization streamlined and accessible to everyone. Anyone can create their own token now!
TokenMint is a platform that allows anyone to easily and quickly create a token with custom tokenomics. No programming knowledge is needed for creating a token using TokenMint. The alpha version of the TokenMint platform offers the basics for creating a fungible token.   
About TokenMint
The TokenMint platform is designed to provide a seamless, simple, and intuitive user experience. In the alpha version, there are four components available to launch your token:
How to Use Token Generator to Create a Token
To begin the process of creating a token, you MUST:
Install the latest version of Cobalt wallet

,

or you will not be able to use the token generator

Have ZEN in your Cobalt wallet, or you will not be able to connect your wallet to the TokenMint website. 
The TokenMint token generator is very easy to use.  Simply head to the TokenMint website and follow these easy steps: 
STEP 1. Launch the token generator from the TokenMint website by clicking Launch The App.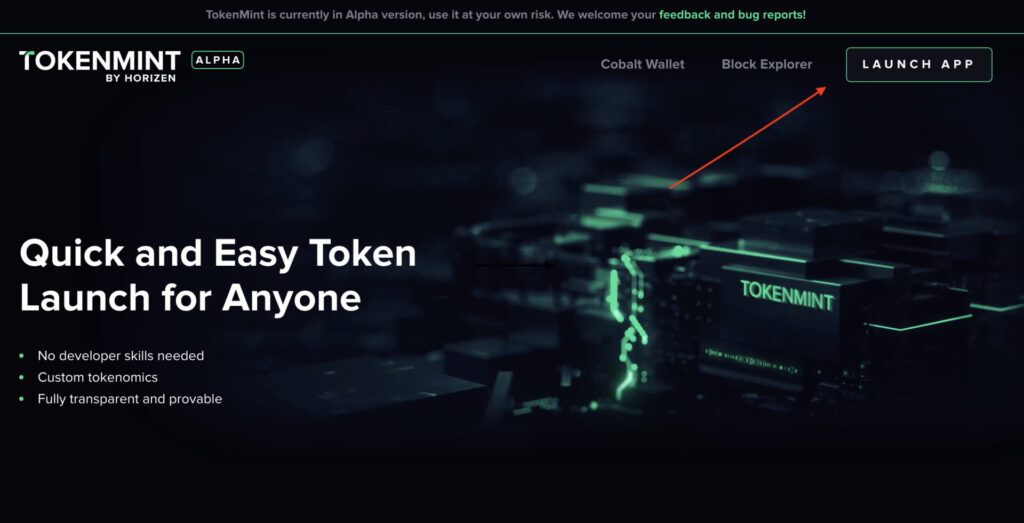 STEP 2. Download the latest Cobalt wallet and connect your Cobalt wallet.
You must install the latest Cobalt wallet. Otherwise, the token generator won't connect. 
If you have previously installed a Cobalt wallet, make sure you update the extension from your web browser settings menu. Please follow this guide if you need help.

You must have sufficient ZEN in your Cobalt wallet to pay for network fees. Follow this guide if you need help to know how to send ZEN to Cobalt. 
STEP 3. Once your wallet is connected, click Create a token and follow the steps shown on the app to create your token.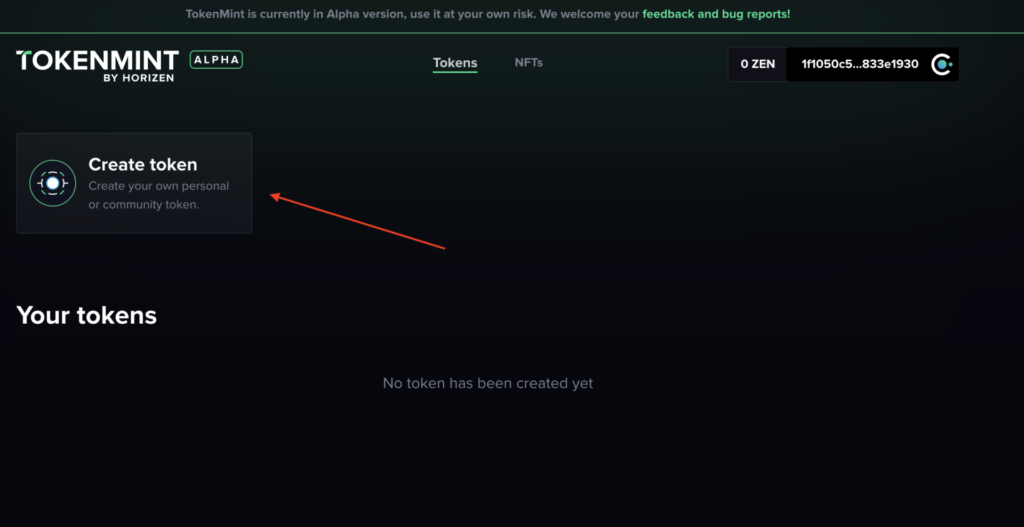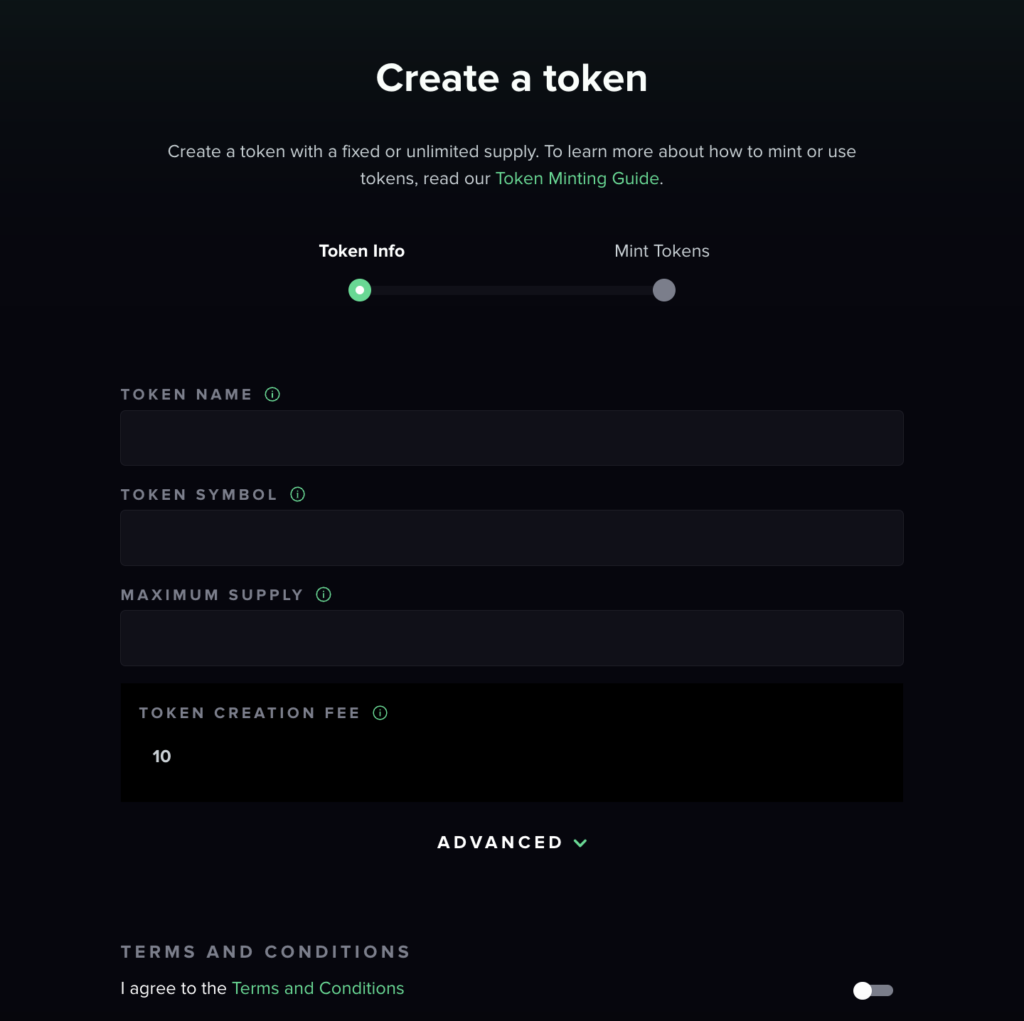 STEP 4. After you create your token, you will be able to see your token in your Cobalt wallet and the TokenMint block explorer.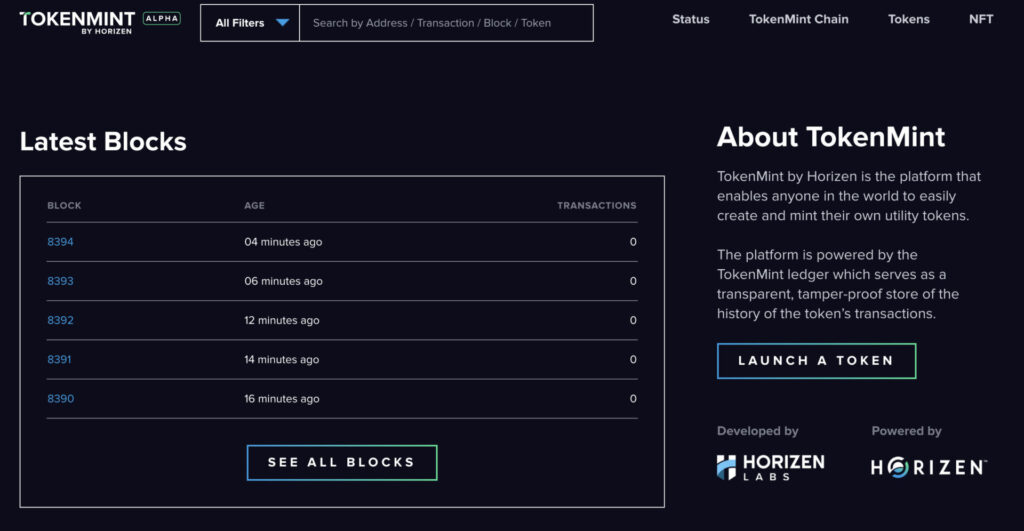 You can now find your tokens on the TokenMint site.

Step 5. Mint your token! After your token is created, you will need to mint your token to the wallet of your choice. To begin, select Mint token.

Step 6. On the Mint token page, enter the desired amount of your token to mint and the wallet address you would like to mint to then select Confirm. Minting tokens currently cost 1 ZEN. The transaction can take up to 5 minutes to complete the minting of your token.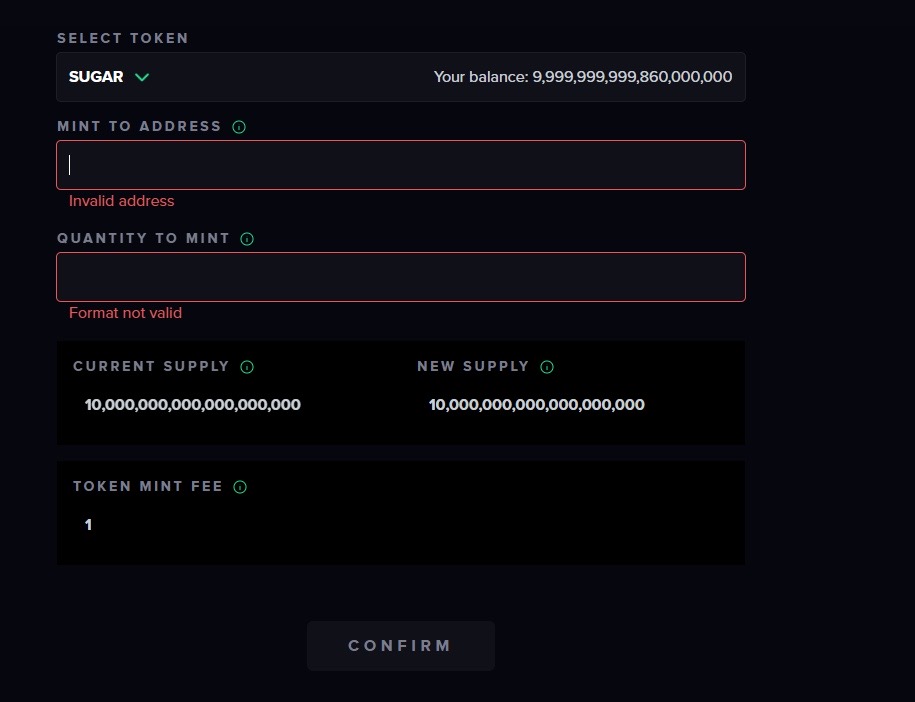 Once the confirmation is complete, you will receive the identified quantity of tokens to your designated wallet and you are ready to send your tokens to the world!
For questions, support, and lively chats, join our #🌿︱tokenmint-chat on our Discord