The latest release of our ZEN software 3.3.1 is available for download.

All exchanges, partners, mining pools, node operators, and full node wallet users must upgrade to ZEN 3.3.1 before block 1328320, expected to be mined around April 7th, 2023 at approximately 12:00 PM UTC.
This release extends the deprecation height of the previous version 3.3.0. ZEN 3.3.1 sets the upcoming deprecation date to block 1359120, expected to be mined around May 31st, 2023.
With ZEN 3.3.1, we are extending the duration of ZEN 4.0.0-rc1 running in public testnet before introducing those features to mainnet. This will allow our team to further ensure the stability and safety of the code that will support the EON mainnet launch.
Please update your ZEN software to ZEN 3.3.1 before April 7th. The new ZEN 3.3.1 version is available on GitHub and through APT repository and Docker.
About Horizen EON
EON is Horizen's first public proof-of-stake sidechain and fully EVM-compatible smart contracting platform. It allows web3 developers to efficiently build and deploy dapps on Horizen, while fully benefiting from the Ethereum ecosystem. 
The EON sidechain is currently live on the public testnet,Yuma, welcoming testing activities from developers. We take this opportunity to thank everyone for the continued support. EON will be launched on Gobi testnet in early April.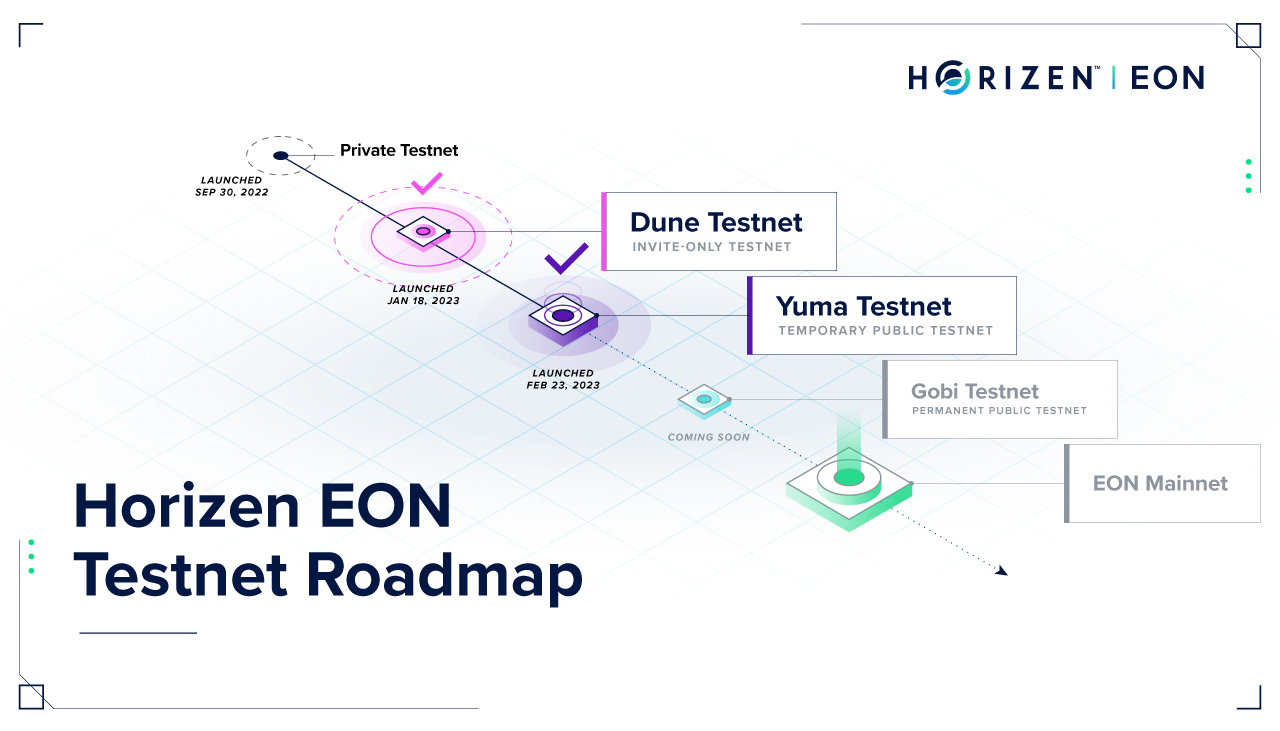 We will continue to update the community on upcoming ZEN releases, be sure to follow us on Discord and Twitter to stay in the loop.