Growing during a crypto market contraction is a noteworthy feat. At Horizen, our approach is to conservatively build a strong foundation that will allow us to leapfrog and scale. We are focusing on key differentiating features and establishing business processes that will enable us to continue growing as an ecosystem.
Horizen Continues to Deliver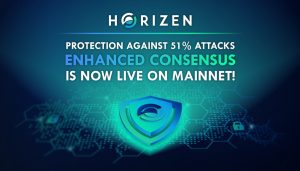 Our team accomplished so much in 3Q 2018, including releasing a major software upgrade ZEN 2.0.15 that includes a change to the Bitcoin consensus imposing a penalty to offline miners. The Bitcoin Consensus Enhancement can be adopted in any proof-of-work blockchain that uses the Bitcoin protocol. Horizen is proud to contribute to the open source blockchain community by making the Bitcoin Protocol Enhancement available to the world!
We are proud of our team, especially Alberto Garoffolo (Director of Engineering), Pier Stabilini (Sr. Software Engineer), and Rob Viglione (Co-Founder and Scientist) for devising an innovative mitigation to a decade-long risk. As some may remember, Horizen (formerly ZenCash) was hit by a 51% attack 2Q 2018 shortly after an external blog listed costs associated with conducting such attacks. After this list was published, our team began game-planning and preparing for a possible attack. Our prep work paid off as it turns out, we executed our mitigation plan and the attack was quickly contained. While the experience was unfortunate, it helped our engineering team creatively tackle an industry-wide issue.
If you haven't updated to ZEN 2.0.15, please do so prior to 10/10/18.
Progress Across The Board
The Bitcoin Consensus Enhancement was unplanned, but we still managed to do a lot from the tech perspective:
Released Arizen 1.1.9
Completed Trezor T integration and submitted PR to Trezor
Continued development of our upcoming flagship wallet
Began sidechain R&D
Continued BlockDAG scaling solution R&D, and began development of the proposal system that will eventually be integrated with the DAO Treasury and Voting system
Our awesome Business Development (BD) team managed to integrate Horizen into 15 exchanges and partners.
Marketing conducted stakeholder and competitor research resulting in a flawless "brand expansion" to Horizen and launched the official Horizen Store offering customized designs created by our own design team, while our Support team provided you, our customers, excellent assistance. All of that while our Community Managers promoted Horizen in 32 cities around the world!
It's a wrap! Zen's mandatory software upgrade executed flawlessly! The updated software included significant code improvements and adjusted the rewards to add a new node class: Super Nodes. Special thanks to our miners and node operators! https://t.co/1ZkUBmdW0q pic.twitter.com/LoeW9BA6Lk

— Horizen (@horizenglobal) July 19, 2018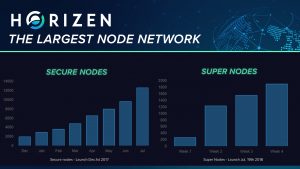 Horizen Team Continues to Expand
Horizen welcomed two new team members:
Vano Narimanidze joined our BD team as a Community Manager in Georgia
Jordan Bass, CPA and law student will bridge our Finance and Legal teams
Fenwick and West LLP joined our legal team to supplement tech startup compliance
Want to see more? Expand the list below to a full list of Horizen's 3Q accomplishments!
2018 3Q Accomplishments
Zen Around The World In Q3

Atlanta Bitcoin Embassy, Georgia, USA
Horizen Meetup Los Angeles, California
University of Edinburgh School of Law, Scotland
Scottish Blockchain Meetup, Scotland
OpenTech in Aberdeen, Scotland
Blockchain Developer Meetup in Seoul, South Korea
SingularDTV Meetup in Russia
Berlin Meetup in Germany
Afrolynk Conference in Berlin, Germany
African Women in Technology in Nairobi, Kenya 
Horizen Meetup in Kampala, Uganda
Secure Node training in Narobi, Kenya 
Super Node Workshop in Chongqing, China
Campus Party Meetup in Milano, Italy
Horizen Meetup in Queretaro, Mexico
Horizen Meetup in Monterrey, Mexico
OKEx Meetup in Moscow, Russia
ETHLand Meetup in Germany
Blockchain Forum in Nairobi, Kenya
Crypto Study Session in Nagano, Japan 
Nagano Bitcoin meetup in Ueda, Japan
Blockchain Hackathon in Minsk, Russia
Horizen Meetup in Bogota, Colombia
Horizen Meetup in Tbilisi, Georgia 
Crypto Monday Meetup in Paris, France
Blockchain Summit in Suntec, Singapore
Mittweida Meetup in Germany
Trinity College in Dublin, Ireland
Horizen Meetup in Caracas, Venezuela
Horizen Meetup in Cucuta, Colombia
Horizen Meetup in Medellin, Colombia
Horizen Meetup in Amsterdam, Netherland
Blockchain Competence Center in Budapest, Hungary
ETC Summit in Seoul, South Korea
BlockchainUA in Kiev, Ukraine
Blockchain Live in London, UK
Coinscrum Meetup in London, UK
Blockchain Beach in Los Angeles, CA  
Don't see your country or city on the map/list? Help bring Zen into your city and organize a local event! Contact us and find out how we can work together to make this happen!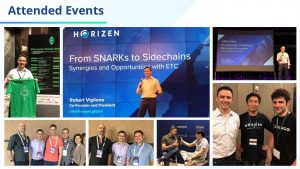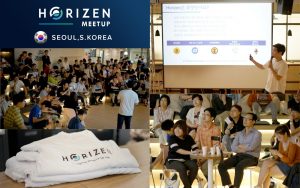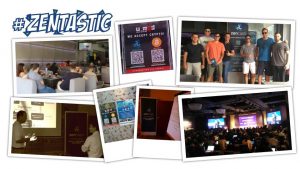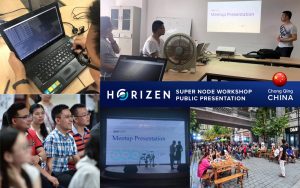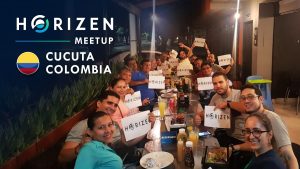 Moving Forward, One Step At A Time