TokenMint is designed to provide a streamlined tokenization process for all users, with or without developer background. When first launched, the platform provided an easy and quick way to create fungible tokens. We are adding the NFT capability to TokenMint, which will enable the creation and minting of non-fungible tokens (NFTs) on TokenMint. The NFT capabilities are live on the TokenMint testnet for anyone to test, while we also recently launched NFT capabilities on mainnet as well!   
To welcome this exciting milestone, we hosted an art competition for our community! It was exciting to see so many amazing NFTs created by our community, especially to see all of the new activity on our TokenMint platform. We hope that the community enjoyed this competition as much as we enjoyed seeing the creative entries!
Results
Congratulations to our winners and thank you to all for participating!
Top 3 Winners (Prize: ZEN and PKZ): 
1. Ch-Dan1yal: 44 Votes – Zendo #1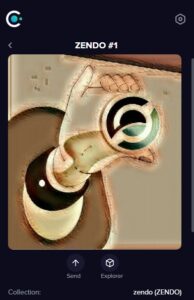 2. Celesto001: 36 Votes – TWOLF #1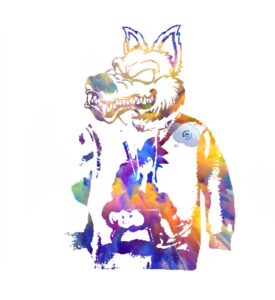 3. @monahk009: 26 Votes – NASAZ #1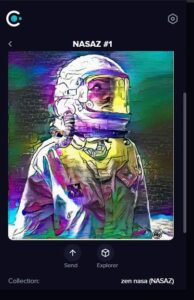 Top 4-25 Winners (Who receive a reimbursement for NFT Mainnet Creation and Mint): 
4. @Linsy|LRCS – Trash Panda #1
5. @AltTimeHigh – Zen Space Agency
6. @agungxyz – GDBY #3
7. @HIGGS – EYES #1
8. @zext – ASTR
9. @bekal>yawum.wam – CRY #1
10. @Guan yin UTC+8 – HorizenNB
11. @ZEN Yongsu – JPhome
12. @xgarreau – HUG NFT #1
13. @cryptomaniac – ZCATZ #2
14. @xgarreau – Toys
15. @ZEN Yongsu – HZNB #1
16. @kulkownik – MataNFT2
17. @ZenBen – 8BIT #2
18. @CASHRI – HOP #1
19. @cryptomaniac – ZCATZ #3
20. @agungxyz – GDBY #2
21. @cryptomaniac – ZCATZ #1
22. @tnutty420 – ZEN #1
23. @AltTimeHigh – ZENSA #3
24. @Trololino – NFT Frogs
25. @AltTimeHigh – ZENSA #1
About TokenMint
The TokenMint platform is comprised of four key components and is designed to provide a seamless, simple and intuitive user experience: 
More User Guides: